UTEP tennis shuts out UTPB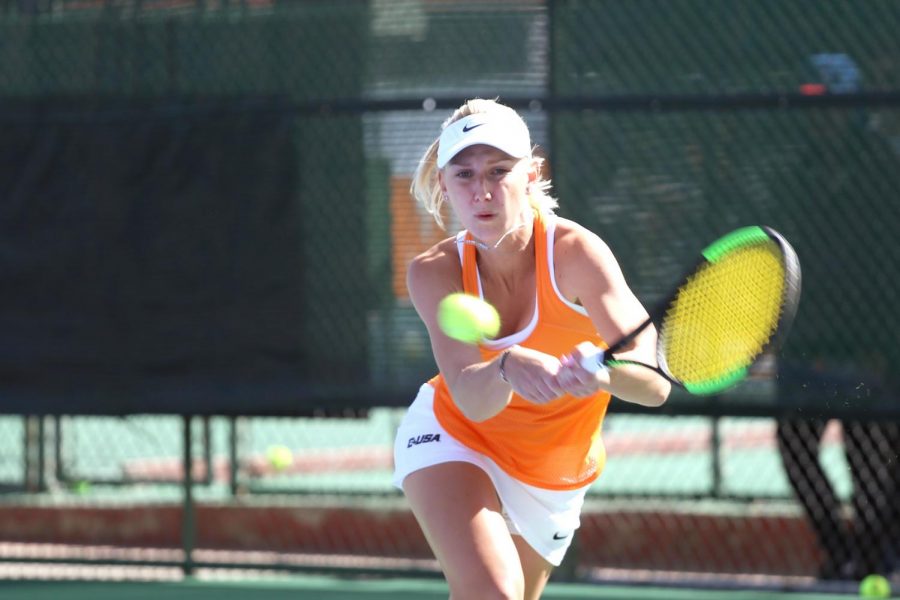 The UTEP women's tennis team defeated UT-Permian Basin 7-0 with a perfect 6-0 sweep in singles competition and a 2-1 advantage in doubles play to earn an extra point, claiming the shutout win on a windy Saturday afternoon at the El Paso Tennis Club.
With the victory, the Miners (3-4) snapped a two-game skid that came at the hands of Abilene Christian (5-2) on Feb. 2 and Northern Arizona (5-2) on Feb. 4.
"We're still very young and we're getting better with every match and every practice," said UTEP head coach Ivan Fernandez following the win.
UTEP showed that improvement on Saturday by clinching a doubles point with the duo of Lois Wagenvooort and Maria Paula Medina in a 6-3 win, defeating UTPB's Fernanda Orona and Maria Briones at the No. 2 doubles position after a split by the two teams in the first two doubles matches.
Raven Bennett along with Chloe Purkiss and Erandi Martinez picked up wins for UTEP in singles play with all three claiming straight-set wins.
Bennent defeated Falcons' Amelie Saint-Dizier 6-0, 6-1 at the No. 2 position while Chloe Purkiss, who was playing at the No.3 position, defeated UTPB's Briones 6-4, 6-1. Martinez at the No. 5 spot conquered the Falcons' Eugenia Sanchez 6-0, 6-2.
In the last match of the day, the Miners' Lois Wagenvoort handled a great battle with UTPB's Fernanda Orona. Wagenvoort defeated Orona 7-6, 6-1 at the top singles spot.
UTEP's continuous improvement and determination was displayed immensely in the win on Saturday.
"We still have a lot of work to do but that's something that I am committed to and so is the team and we are going to keep working hard to keep improving," Fernandez said.
UTEP will be back to work against Tarleton State at the El Paso Tennis Club on Feb. 25th. Admission is free as the first serve is set for 10 a.m.
About the Contributors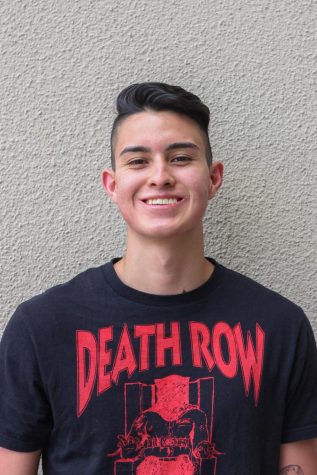 Isaiah Ramirez,
Isaiah Ramirez is a junior multimedia journalism major at the University of Texas at El Paso. Isaiah has worked for the university's paper The Prospector...