The seven-day vegan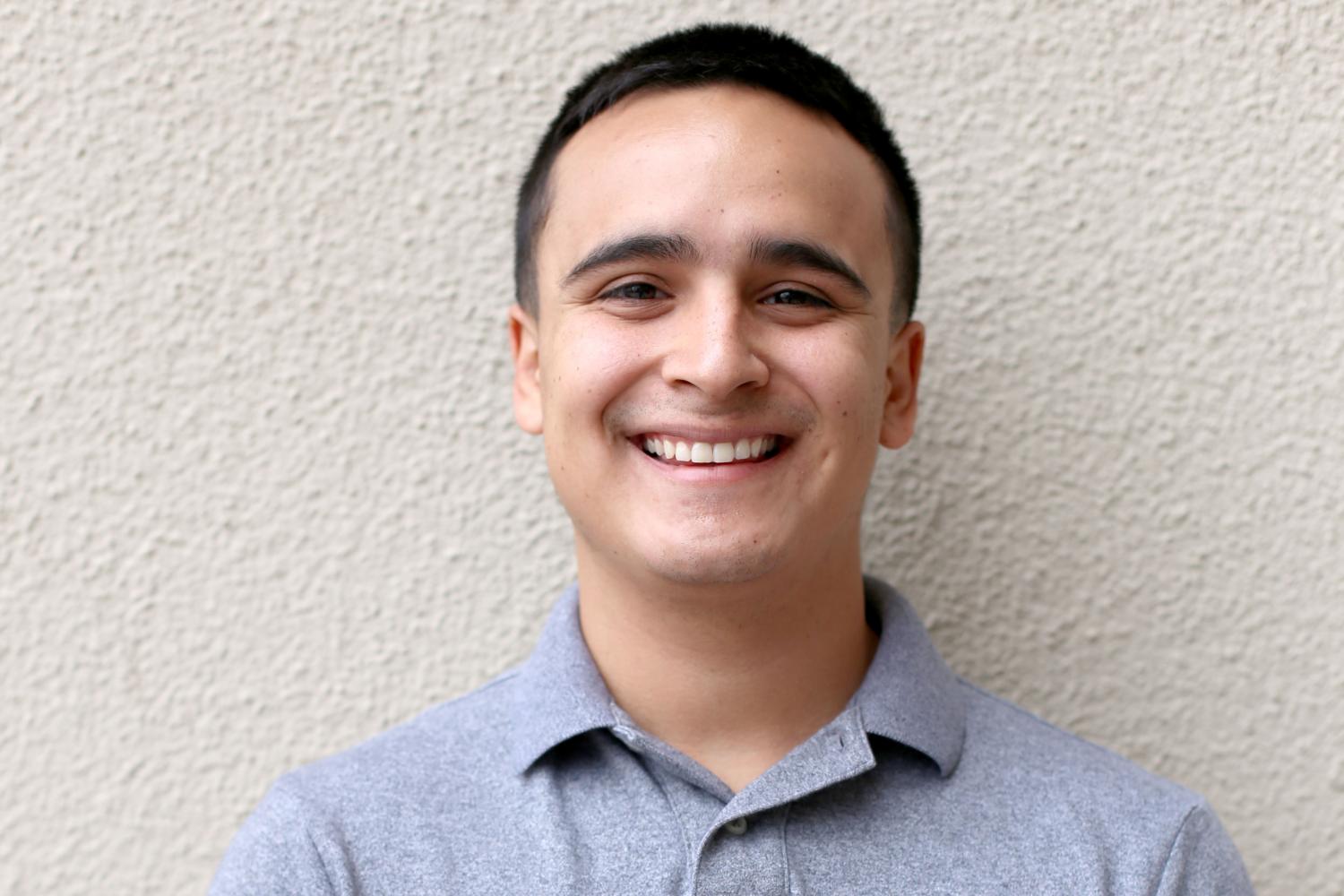 Mike Flores, Staff Reporter
January 29, 2018
I went from eating chicken, hamburgers, wings and all the delicious Mexican food that El Paso has to offer to eating nothing but beans, rice, lentils, tofu and anything green.
Yes, I decided to go vegan for a week.
During my small taste of the vegan lifestyle, I experienced the pros and cons of giving up animal products and dairy for plant-based foods.
In just a week, I lost three pounds. Albeit, I did go on runs and went to the gym nearly every day. But still, I've never felt so healthy in just a seven-day period. I don't feel sluggish, I actually feel more energized and lively, which was the opposite to how I thought I would feel without meats, eggs and milk.
Eating nothing but vegetables like carrots, broccoli, tomatoes, spinach, peas and lettuce is much healthier than scarfing down all the animal products.
One of the difficulties I faced was the options vegans have, especially in El Paso. We all love tacos, flautas, enchiladas and other foods the city offers. There are many restaurant options, but the vast majority are either Mexican food or fast food places. Not to mention that many people eat what their family—at least in my family—is cooking or having, which usually doesn't consist of many plant-based meals.
Being vegan can lead to many lonely meals at times. I get it, the meals don't have the appeal other foods do. There were many times I thought about cheating the vegan life to just enjoy what everyone else was having around me. I didn't want to stand out as the only person not having something or make a scene in any way possible. Despite the nonstop questions and having to explain my week of being vegan, I didn't break it and I ate healthier than everyone else in the room. While my friends devoured cake, donuts, ice cream and pies, I ate oranges, smoothies, celery with peanut butter, cucumbers and pineapple.
My last 30 to 50 searches on Google revolved around what vegans eat. If I was about to eat something that I wasn't exactly sure wasn't considered vegan, I would look everything up and make sure I didn't break my vow to being vegan for the week.
To say the least, vegan options are hard to come by.  However, I did find restaurants and other options that support the vegan lifestyle.
Savage Goods, Nomu Café, One Grub, Lick it Up, Eloise, Whole Foods Pieology, Pokeworks and even Independent Burger all offer vegan options on their menus.
Vegans have to pack their lunch more often than other people because not every restaurant has vegan options and I felt that the lifestyle was more expensive than a regular diet. For example, at Whole Foods and farmer's markets, it cost extra for organic options and I had to stock up my house for my vegan diet since I had no options prior to my purchases.
Another thing I learned from this week is that the vegan jokes never stop. It didn't bother me, I would laugh it off and even laugh at myself with my friends this past week. But I did realize that no matter how much someone tries to keep quiet about being vegan and not live up the stereotype that vegans can't go a minute without telling someone they are, it'll still pop up constantly and it will always be a big deal.
Since the majority of people aren't vegan, they treat you different or act as if you're judging them when it comes to eating, even though I didn't say a single word that was offending or anything about me being vegan for a week.
All in all, being vegan is definitely not out of the question for me. I felt better overall and I found places that I could possibly be a regular at. I had so many supporters and I received many compliments on getting a little leaner. I also read articles and watched some documentaries—like "What the Health" on Netflix—that educated me on the benefits of living vegan, and it also opened my eyes just as much as being vegan did. Don't knock it until you try it.
  Follow Mike Flores on Twitter @mikey_flores