Trust the process: UTEP athletics on the rise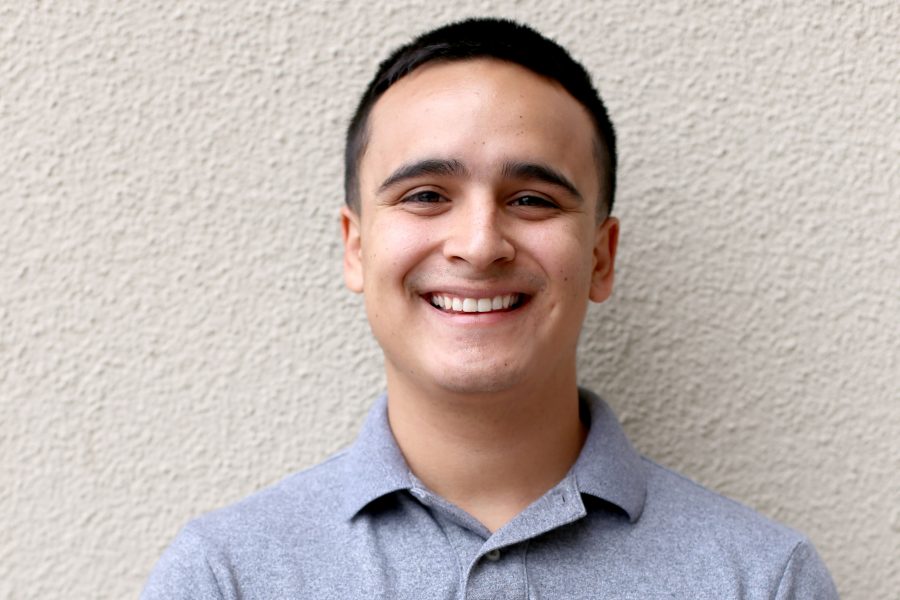 Mike Flores, Staff Reporter
January 22, 2018
On Nov. 22, the wishes of UTEP Athletics and their fans finally came true when new Athletic Director Jim Senter was announced to take over for Bob Stull.
Some weren't happy at first since the frontrunner before Senter, Lisa Campos, ended up taking the job at UTSA over UTEP. Eventually everything worked out and what a blessing in disguise Senter has been so far for UTEP.
Coming into the job for UTEP, Senter had his work cut out for him. He took over one of the worst situations in all Division I sports.
Senter took over with a football team that had their first winless season in school history (0-12), former football coach Sean Kugler called it quits just five games into the season, UTEP men's basketball also lost head coach Tim Floyd six games into the regular season, and fans all around were growing tired of disappointment after disappointment.
Despite all the mess, Senter got to work right away. His first move for the Miners was done in a blink of an eye, hiring Dana Dimel as UTEP football's 26th head coach in school history on Dec. 6. This all took place while Senter was finishing up his time at The Citadel before transitioning to El Paso.
While Senter has done a great job so far in his short tenure, Dimel has been just as remarkable. Even though Dimel has only been on the UTEP campus for less than a month and was only granted 10 scholarships to offer this year, he's already changed the culture and atmosphere when it comes to football.
UTEP football had one of the worst offenses last year. They put up a nation-worst 11.8 points per game, were bottom 10 in both passing yards per game (134.9) and rushing yards per game (95.6).
So what does Dimel do? He hires former Tennessee quarterbacks and former UNT offensive coordinator Mike Canales as the offensive coordinator. His resume speaks for itself.
Under Canales (2010-15), UNT averaged 31.8 points per game, they reached over 4,000 yards in his first four seasons and were No. 1 in the nation in red zone efficiency. Canales also knows how to get the best out of his quarterbacks—a position UTEP struggled to find consistency in all of last season. Canales helped groom NFL All-Pro quarterback Phillip Rivers at North Carolina State and guided Derek Thompson to become UNT's second-best single-season passer (2,896).
Recruiting from Dimel, Canales, defensive coordinator Mike Cox, secondary coach Keith Burns has already raised eyebrows around the city.
The biggest snatch from the new core of coaches at UTEP was former Texas Longhorns quarterback Kai Locksley.
Coming out of high school, Locksley was a four-star product and decommited from Florida State to become a Longhorn for a season. His path later took him to Iowa Community College, where he became the fourth-best JUCO quarterback with his big season of 2,238 passing yards, 705 rushing yards and 40 total touchdowns.
For UTEP to make a splash with Locksley speaks about what to expect from the football program now.
During Dimel's last two seasons as head coach at the University of Houston (2001-02), he brought Conference USA's best recruiting class to the Cougars. One of Dimel's greatest strengths is his relationship with Texas high school coaches and his ability to recruit—something Kugler struggled with.
Other verbal commits for UTEP football include JUCO offensive lineman Tres Barboza, wide receiver Justin Garrett, linebacker Hassan Belton and defensive lineman Savien Jenkins. The cool thing is the fact that Dimel and his staff have done this on his first weekend of hosting recruits.
Senter and Dimel and his staff have also been very involved in the community. Social media is a huge part in today's world and UTEP athletics is connecting with their fans like never before.
While Stull never adjusted to the social media era and Kugler barely made a Twitter account his last year on the job, Senter, Dimel, Cox and Canales are the opposite and have generated excitement nearly every day on social media. It's something UTEP supporters aren't used to from the athletic department.
Senter has offered one-on-one Town Hall Meetings to fans at local restaurants, loves taking selfies with people of the community, media and former or current players. The football staff keeps everyone updated on where they're traveling to recruit, calls UTEP home already.
It's not hard to see that they're all happy to be in El Paso. And more importantly, they're more excited to rebuild athletics for the city.
A-plus for Senter and Dimel's offseason report card.
Follow Mike Flores on Twitter @mikey__flores