El Paso athletics: where will they stand when 2018 is over?
A new year means a new opportunity for growth.
For UTEP athletics, growth is necessary after a roller coaster of a year in 2017. Meanwhile the Chihuahuas have seen their programs soar to the top.
Here are the top questions to ask for El Paso's sports: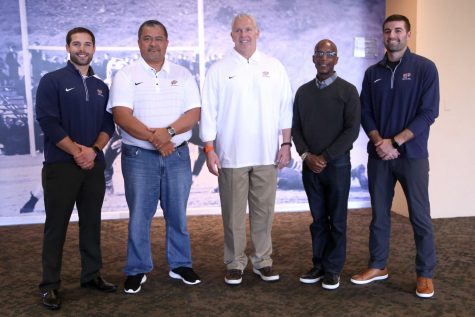 UTEP football: How much can Dana Dimel do in his first year of coaching?
Since his hiring in December, new football head coach Dana Dimel has been putting a lot of work with the Miners. In just over a month, he hired a complete new staff with big names like Mike Canales and Mike Cox, he worked heavily on recruiting and gave over 25 players offers to play.
From now until opening the 2018 season in September, there are three days to really key in on during the off-season for UTEP football.
First will be signing day in February, which will give a glimpse on what level he can recruit. If Dimel can snag some transfers or JUCO transfers, that would be eye candy for the next season, being that the coaching staff is recruiting so late in the year. He has already locked down three impressive JUCO commits in quarterback Kai Locksley, offensive lineman Tres Barboza and reciever Justin Garrett.
The next time to evaluate how well Dimel has done during his first practices with the team for spring ball. He will need to evaluate each position, coach up some of the struggling positions and define playmakers. Here we might not get to see who will be the starting quarterback, but maybe will tell by what direction the offense is turning towards.
His final task will be the final week of summer camp. At this point, Dimel will have all the playmaking positions in place —quarterback, running back and all—and we will see how this team plans to win games.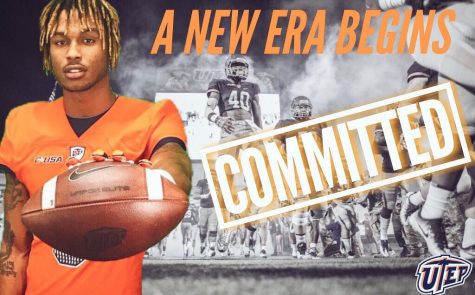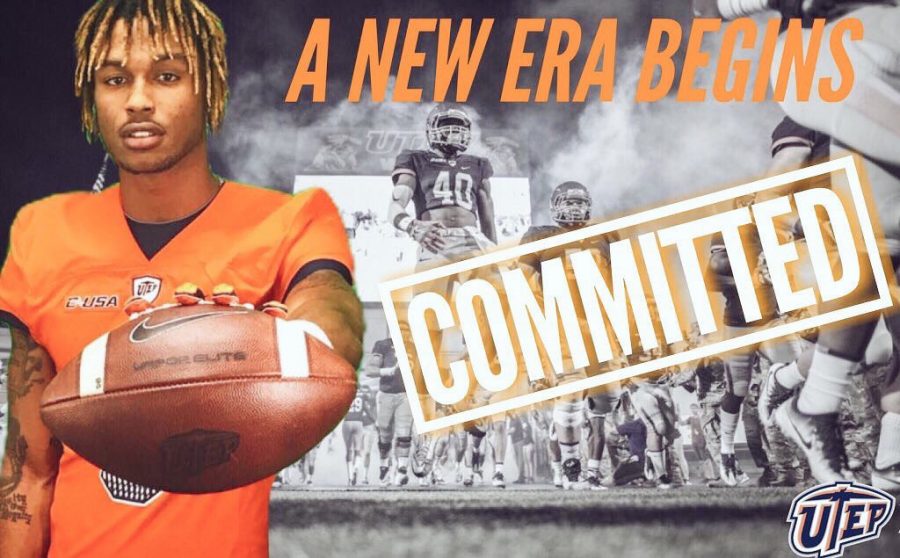 UTEP football: Who will be the next face of the program?
Since the days of Aaron Jones, the football program has not had a definite face of the program to be their breakout star. During the off-season, Dimel and his staff will likely work to evolve players and find a rising star.
If it's a player that barely joins the team, it could be transfer quarterback Locksley. He is a dual-threat action quarterback who was named the NJCAA offensive player of the year last year. The 6-foot-4, 205 gunslinger is a former Texas Longhorn and ranked the fourth-best JUCO dual-threat quarterback, according to 247 Sports. Locksley will have to battle against UTEP senior quarterback Ryan Metz, redshirt sophomore Mark Torrez and redshirt freshman Andrew Fernandez for the starting spot.
If it's someone in the system already, it could be emerging sophomore running back Joshua Fields. During their struggling 2017 season, Fields was often tasked to carry the majority of carries in games, finishing the season with a team-high 362 yards on 89 attempts, and became the team's first true freshman rushing leader since Aaron Jones in 2013.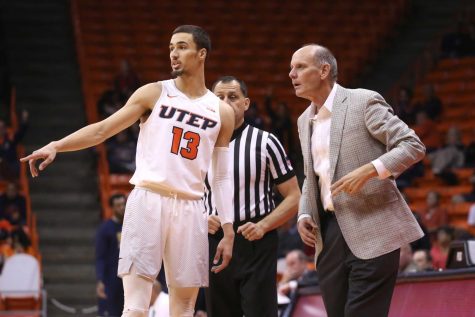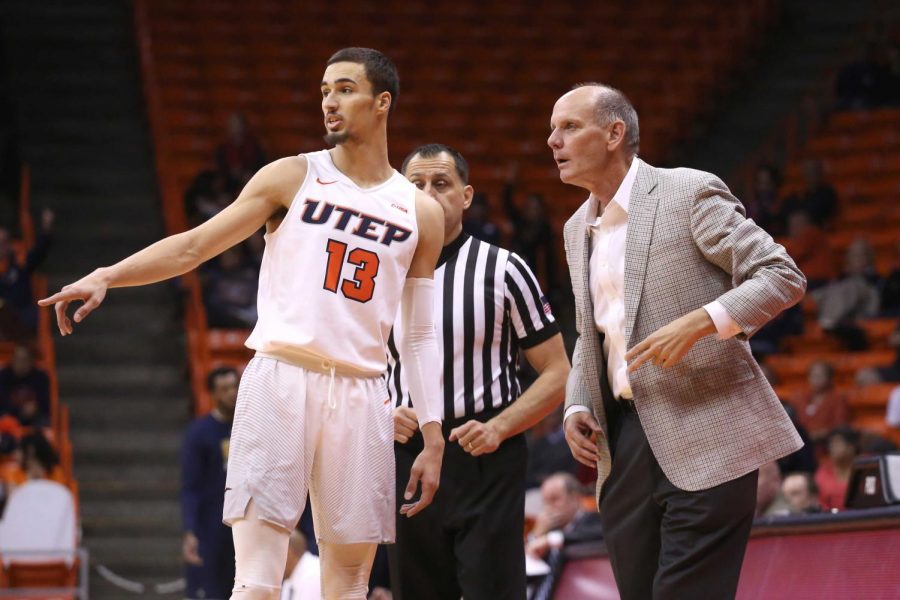 Gaby Velasquez
UTEP men's basketball: What direction will men's basketball take?
To keep interim head coach Phil Johnson or not will be the pressing decision that athletic director Jim Senter will have to evaluate at the end of this season.
Johnson, who took over after Tim Floyd announced his retirement in December, has posted a 6-6 overall record since taking the reigns of the team.
However, already two of the 2018 commits have withdrawn from committing to the team, and coaching change or not, players could even decide to transfer out.
Unfortunately for Johnson, it's more likely to foresee a program without him come next year, even if he wraps up his season in a positive manner.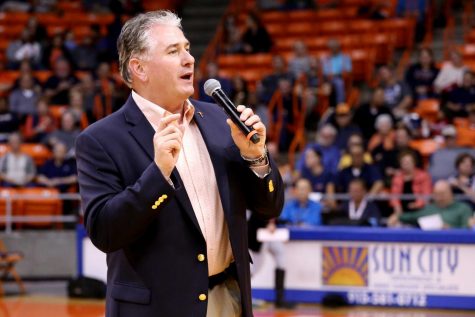 Gaby Velasquez
UTEP athletic director Jim Senter: How will his 100-day plan work out?
With fundraising, athletic development, face lifting different facilities and restructuring athletics, Senter will have a lot on his plate during his first couple of months.
Recently, Senter has been seen at men's basketball games talking to fans and boosters. He has been all about giving fans a new experience and one of his main goals is to bring back the fan experience to the athletics department. Only time will tell how he exactly does that.
Also, he sees a lot of potential with UTEP emerging as a top athletic program. With some serious wins in their athletic programs, the department might see a whole dynamic that could help the university prosper in this area.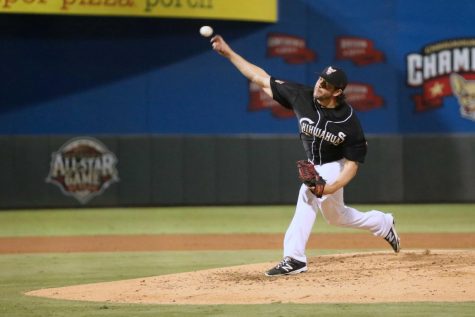 Gaby Velasquez
Chihuahuas entering season five: how big has development been in Triple-A for the Padres?
Throughout the past years, the city of El Paso has seen top-level baseball talent come and go through the El Paso Chihuahuas.
More importantly, the city has seen the Triple-A squad bring up highly acclaimed prospects, breed them through the Chihuahuas' system and seen them impact the San Diego Padres in the MLB.
For example, outfielder Hunter Renfroe had a strong rookie outing with the Chihuahuas in 2016, which then earned him a spot on the Padres for the 2017 season. The Chihuahuas saw local stars like Carlos Asuaje, Manuel Margot, Alex Dickerson, Austin Hedges and Cory Spangenberg develop through Triple-A and eventually make their way up to the big league.
This year it will be interesting to see if the Chihuahuas' front staff decides to keep the young talent or trade them away for veteran weapons.
Follow Adrian Broaddus on Twitter @adrian_broaddus