New York's Dirty Fences set to make a stop at local dive bar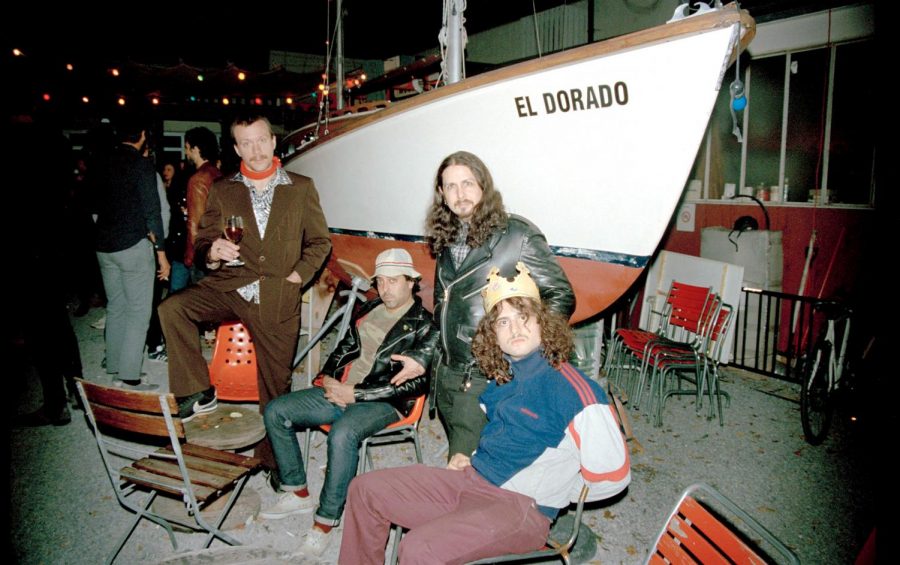 From New York City to El Paso, Dirty Fences is on their way to promote their third studio album "Goodbye Love."
The album was released in October of last year and has been the platform for their latest tour.
As part of their "Live in the USA 2018 Tour," Dirty Fences will be performing for free at Monarch on Jan. 16.
"We've been to El Paso a few times," said Max Hiersteiner, drummer of Dirty Fences "Shout out to Leo Lara and the rest of the boys in Nalgadas! They always show us a good time."
Originally from Boston, drummer Hiersteiner, 29, bassist Max Comaskey, 30, rhythm guitarist Max Roseglass, 31, and lead vocalist and guitarist Jack Daves, 28, started the band in 2009.
They came up with the idea of forming the band as teenagers, and thanks to a school talent show, the idea became a real project.
"We all started hanging out in high school. We had each wanted to start a band for a long time, so as soon as our little friend group had someone who played each instrument that a rock band needed, we started one," Heirsteiner said. "We got a taste of playing live at our high school talent show and wanted to relive that feeling over and over again."
The band moved from Boston to New York right after high school, and their journey truly began in Brooklyn.
Influenced by the sounds of The Ramones, The Beatles, Blondie and Jim Ford, among others, Dirty Fences' alternative rock sound is clear in each track of their new album.
In 2012, the band released their first self-titled EP via Valcom Entertainment. Since then, the band has released two more EPs, "Ladies Choice" in 2014 and "First EP Plus Two Xtra Songs" in 2017.
Prior to the release of "Goodbye Love," the band released two full-length studio albums, "Too High to Kross" in 2013 and "Full Tramp" in 2015, which were under the production of Slovelyn Records.
In this album, Dirty Fences gives a nod to their influences, but manage to maintain an authenticity of their own.
The album's lead single "Teen Angel" pairs a catchy melody with wailing guitar solos and driving percussion.
Their second single "One More Step" is in collaboration with Sheer Mag's vocalist Christina Halladay. Initially the song was written for Halladay, but it was the determined the song would work best as a duet.
In "One More Step," the vintage style the band features in other tracks is present as the voices of Halladay and Dirty Fences' Comaskey combine to sing to the dissolving romance of the lyrics.
Other tracks that capture the energy of rhythmic drum lines and driven melodies of the band are "All You Need is a Number," "Dance," "Message from Anyone" and "I Can't Sleep at Night."
Prior to "Goodbye Love," Dirty Fences toured non-stop in Europe and it was the endless partying stories and road trips that inspired the band to write the lyrics for their new album.
"We wrote some songs on the road and some when we finally got to rest at home for a bit. We recorded them and now we're back on the road," Daves said. "This road life we're living comes with a lot of stress and heartache and it is great material for rock songs."
The band said some of the best parts about touring are the experiences of being on stage and sharing their music with the audience.
"We love playing live shows for all of our music-loving brothers and sisters all over the globe," Hiersteiner said. "But the best part of touring is being on stage with each other."
Daves said the band isn't slowing down soon as the preparation for new albums, tours and videos are coming up.