Most anticipated albums in 2018
Set album dates:

Justin Timberlake, 'Man of the Woods" (Feb. 2)
Headlining the Super Bowl and coming out with a new album—2018 has JT's name all over it. "Man of the Woods" will mark Timberlake's fifth solo album in his multi-talented career. In fact, the lead single, "Filthy," has already had fans excited about the album and what's to come.
Love him or hate him, Timberlake's ability to make an instant radio-hit pop song will have everyone listening to him this year.
Judas Priest, 'Firepower' (March)
Usually, when classic rock bands decide to scrap together a new record, most sleep on it and don't pay attention to these old geezers. However, when legendary frontman Rob Halford decides to rejoin with the likes of Judas Priest, eyes and ears are sure to turn. The band plans to release their latest album, "Firepower" come March, according to an interview with Halford. Also, their longtime producer Tom Allom will be on the album to assist the band's comeback album.
To be announced:
MGMT, 'Little Dark Age' (TBD)
In the late 2000s, most foresaw a broad, vast future for the likes of MGMT streaming into the 2010s. But in 2018, we're left stranded when talking about the band, having had disappointed on their last two albums.
The indie-pop duo is back in 2018, hoping to recapture the eerie, yet soothing sounds they used to deliver with their upcoming album "Little Dark Age." This time, though, they promise to bring more of a darkwave vibe for the album.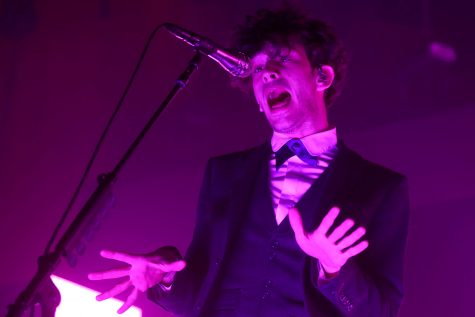 The 1975, 'Music for Cars' (TBD)
It's no secret that The 1975 have been one of the most prolific indie-pop bands of the decade with huge albums like their self-titled record and "I Love It When You Sleep, for You Are So Beautiful Yet So Unaware of It." Next up for the band is their third LP, "Music for Cars," which has a lot of hype around it.
Frontman Matty Healy is fronting the hype greatly, telling Apple Music, "If you look at third albums, OK Computer or The Queen Is Dead…that's what we need to do." There is no telling which direction this album can head toward.
Post Malone – (TBD)
In 2017, Post Malone grew a cult following, as his tracks released off his 2016 album "Stony" started catching national popularity, with tracks like "Congratulations," "Déjà Vu," "I Fall Apart" and "Go Flex" rising to the top of hip-hop charts.
Even though Post has received a lot of hate towards him, including critics saying he doesn't write his own music and he's not true "hip-hop," he makes chart-topping music that resonates with his army of fans.
Travis Scott, 'Astroworld' (TBD)
After fulfilling his long-promised collaboration album with Migos' Quavo, "Huncho Jack, Jack Huncho," at the end of 2017, Travis Scott is zeroed in on his third LP, "Astroworld." It will be hard for the Houston-bred rapper to top his 2016 chart-topping album "Birds in the Trap Sing McKnight," but considering how much of a perfectionist Scott is, he has the ability to rise above all expectations.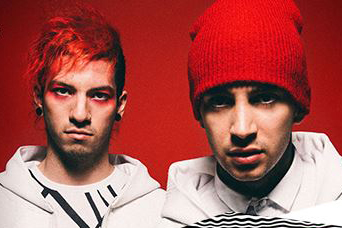 Twenty One Pilots, TBD (TBD)
From 2013-15, Twenty One Pilots felt like the greatest thing to ever come to the limelight of the alternative pop genre. The duo rose to stardom with their hard-hitting, thrashing emo pop-rock sound off albums like "Vessel" and "Blurryface."
Then, after listening to the projects multiple times, their replay value fizzed out like most modern alternative bands. Their sponsorship with Monster Energy drink and singles off the Suicide Squad soundtrack felt like they were trying too hard and selling out. Who knows if 2018 is the year where Twenty One Pilots can make a comeback—but this could definitely be a make-or-break year for them.
Album speculation: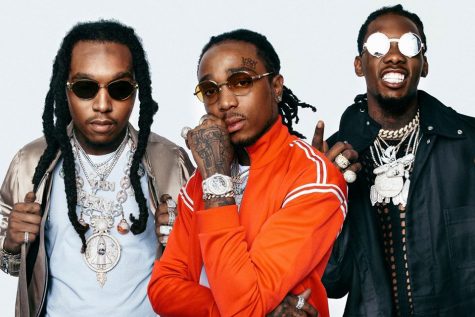 Migos – Culture 2
It's no secret that the Migos took 2017 by storm—both as a collective and individually. They released their hottest album to date with "Culture" in January, which received an uproar of critical acclamation. While songs like "Bad and Boujee," "T-Shirt" and "Slippery" rose to the top of charts, the group toured throughout the globe and appeared on countless features.
Quavo and Offset, two-thirds of the rap trio, branched off in 2017 with solo projects and numerous features. The trio did not stop making music, however, as they teased the finale of 2017 with singles like "Stir Fry" and "Motor Sport," which will likely lead up to their upcoming album, "Culture 2."
Frank Ocean
Frank Ocean is the best singer in all of music right now, and even if he decides to spend the entire year of 2018 in silence, I would be totally fine with it. He released one of the best albums of the decade with "Blonde" in 2016 and its replay value could easily trickle into the 2020s and on.
On his Tumblr, he has teased fans with a picture of someone wearing a hat that says "IF YOU LIKED 2017, YOU'LL LOVE…2018." Throughout 2017, Frank would surprise everyone with sporadic singles, like "Biking," "Provider" and "Channel," so 2018 could see new singles, a new LP or, like many wouldn't be surprised by, nothing at all from Frank.
About the Writer
Adrian Broaddus, Sports Editor
Adrian Broaddus is the sports editor for The Prospector. He is a junior multimedia journalism major with a minor in political science.



Adrian...