Four things to know about Arizona State in the Hyundai Sun Bowl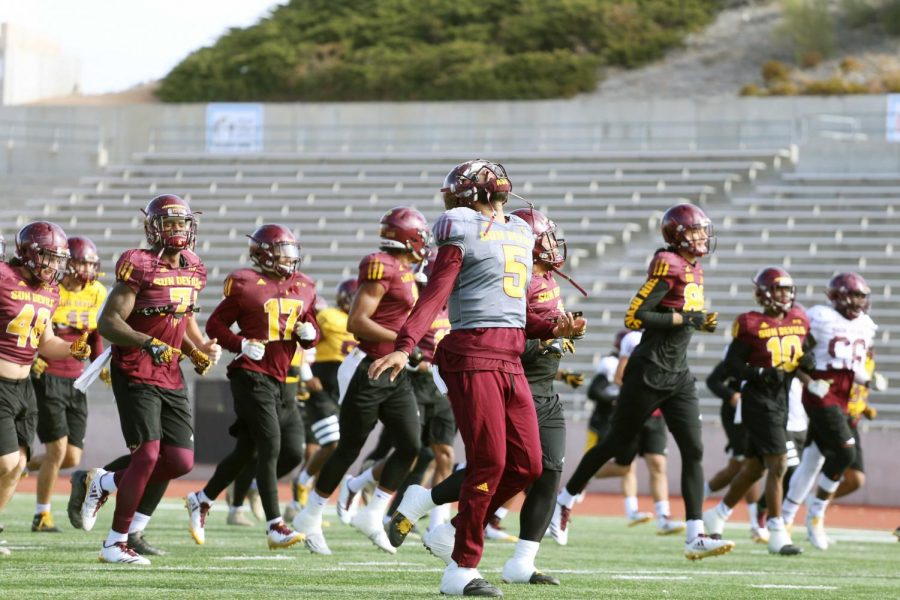 Mike Flores, Staff Reporter
December 28, 2017
1. The Sun Devils are coming in hot
Arizona State's record may read a mediocre 7-5, but in their last seven games, the Sun Devils have won five of them and against some high-quality teams such as a victory over No. 5 Washington at the time, 13-7, and a 40-24 win over Oregon State to go along with an impressive victory over their arch rival Arizona, 42-30.
ASU also took out an Oregon team that was ranked No. 24 in the nation at the time, 37-35.
Needless to say, the Sun Devils are no stranger to competing or even upsetting ranked teams, which is something they will look to do at the Hyundai Sun Bowl when No. 24 North Carolina State awaits them.
The Sun Devils finished in second place in the south region of the Pac-12 conference just behind No. 8 USC, who went 11-2 and 8-1 in conference. ASU finished above other power schools such as Arizona, UCLA, Utah and Colorado.
2. ASU's offense is hard to contain
ASU has scored over 30 points in eight of their games this year, and in five of their last seven matchups to end the season.
The Sun Devils are putting up just around 32 points per game and have scored under 20 points in just two games this season.
The only thing is, while ASU can rack up the points with the best of them, they are also prone to giving up just as many points on any given game day. ASU's defense is allowing 31.2 points per game.
ASU is led by their redshirt junior quarterback Manny Wilkins. This season, Wilkins has passed for 2,918 yards with 17 touchdown passes and has only been picked off five times.
Wilkins could beat teams through the air, but he can also beat teams with his wheels. Wilkins has gained over 500 yards on the ground and has scored six times while keeping it himself.
Wilkins main target is his sophomore wide receiver N'Keal Harry, who is ASU's only 1,000-yard receiver on the roster. Not only is Harry a threat to get his team in scoring position on any possession but he thrives on actually getting in the endzone; this year, Harry has caught seven of Wilkins' 13 touchdown tosses.
ASU has thrown over 275 yards in half of their games this year (6 games).
But ASU's passing isn't their only threat on moving the ball. The Sun Devils are just as reliant on their running games at times.
In total, the Sun Devils have rushed for 2,159 total yards and average 180 rushing yards per game.
Both ASU's passing and rushing totals are good enough to land them both in the top-50 in the nation, according to ESPN.
Richard Demario, ASU's senior halfback, is just three yards away from reaching the 1,000-yard mark in his final season as a Sun Devil. Demario has found the endzone six times this year, he averages 5.3 yards per attempt and the scary thing for opposing teams—he's not ASU's only reliable option on the ground.
ASU's second option at running back is Kalen Ballage. The other senior running back has rushed for over 670 yards this year on 30 less carries, and has scored six times. While Demario averages 88 yards per game, Ballage is not far behind averaging nearly 55 yards per game.
The Sun Devils have rushed for over 100 yards in eight of their games. But in their last four games, ASU's rushing attack has picked it up even more, rushing over 200 yards in each of their last four games.
In ASU's 41-30 win over Colorado, the Sun Devils rushed for a season-high 381 yards total. Safe to say, the Sun Devils can get it done through the air and ground.
3. This will be Todd Graham's last game
After six seasons as ASU's head coach, Todd Graham will officially coach his final game at the Hyundai Sun Bowl.
In his six years, Graham has gone 46-31 (31-23 conference) and this will be his fifth bowl appearance with the Sun Devils. In bowl games, Graham and the Sun Devils are 2-2, but haven't won a bowl game since 2014 at coincidentally, the Sun Bowl that year.
Also in Graham's six-year tenure, ASU has finished second or first in their side of the conference in four of those years.
Herm Edwards will take over the ASU football program once Graham and the Sun Devils last game of the 2017 season against the Wolfpack.
In Graham's first appearance at the Hyundai Sun Bowl in 2014, the Sun Devils were victorious over Duke, 36-31. In that game, Demario was named the game MVP after he rushed for over 40 yards and caught over 20 yards on his way for two crucial scores to put the Sun Devils on top.
The ASU players have to juggle around not only the game plan for the Wolfpack but also the emotions of it being Graham's last hurrah. The team will put away those distractions in hopes of taking out their third ranked opponent this year.

5. ASU's defense needs to step it up if they hope to win
ASU is giving up 31.2 points per game this year, which ranks ninth out of 12 teams in the Pac-12.
That isn't ideal, especially since they're going up against an NC State team that has wins over No. 12 Florida State at the time, No. 17 Louisville at the time, and kept the game close against the No. 1 team in the nation in Clemson.
ASU is more than capable of holding it down on the defensive end of the ball, as they have shown in some of their most important games of the season. For instance, ASU beat No. 5 Washington and their high-powered offense after only allowing 7 points in their 13-7 win.
Against Washington, ASU held one of the bets quarterbacks in the nation, Jake Browning, to only 139 yards passing and sacked him a total of five times.
Another time the Sun Devils' defense showed up was against Washington in their 30-10 win in that one.
If ASU hopes to upset the Wolfpack, they will need a repeat of what got them those big wins. NC State possesses the 29th ranked passing offense, who averages 271.8 yards per game through the air, and a Wolfpack team that is nearly top-50 with their rushing attack (177.4 rushing yards per game).
For an ASU team that ranks 119th in passing defense as they have given up 268.1 passing yards per game, the Sun Devils will need to make a stand if they want to win.
The Wolfpack are a balanced team that can use their passing attack or rushing attack to score a lot of points. This season, NC State has scored over 30 points in seven games. The Wolfpack average 31 points per game just like the Sun Devils, but unlike ASU, NC State doesn't give up nearly as many points (allowing 24.8 points per game) and gets more stops when needed.
Kickoff against the NC State is set for Dec. 29, at 1 p.m. at Sun Bowl Stadium.