Mala Luna wraps up year two with energetic performances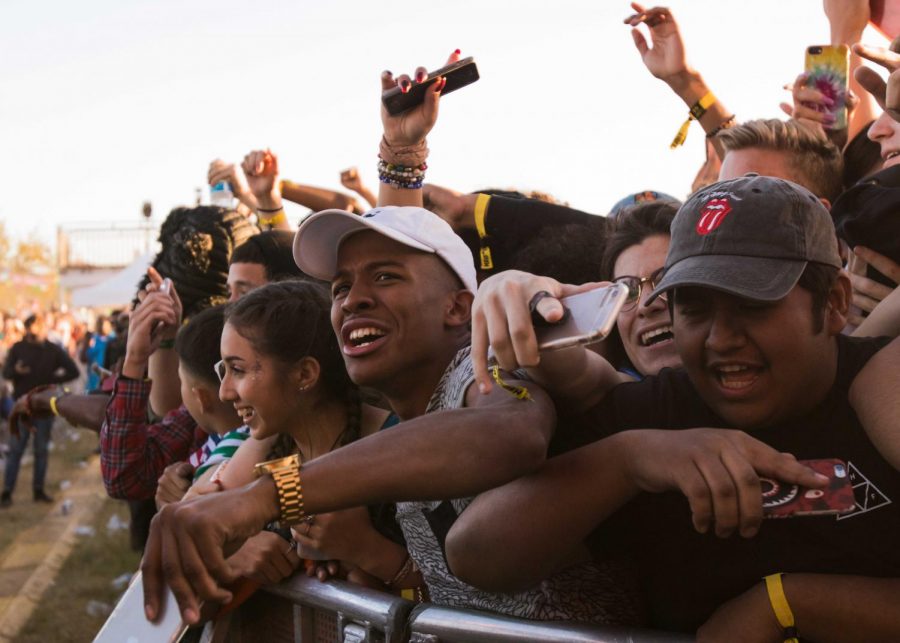 Nina Titovets, Photographer
November 1, 2017
In what featured a star-studded lineup for hip-hop fans, the second annual Mala Luna music festival took place Oct. 28 and 29 at Nelson Wolff Stadium San Antonio. Thousands of fans gathered to watch 23 different artists perform. The lineup included big names such as Lil Wayne, Future, Wiz Khalifa, DJ Carnage and Migos, as well as up-and-coming artist such as Kurt Rockmore, Lil Yoda and Xavier Omar.
The two-day event kicked off Saturday with lesser known artists Isabella Rodriguez, Kurt Rockmore, and Intre, who by the end of their sets had the crowd dancing and singing along to the chorus.
The day continued with a sultry performance from Colombian singer Kali Uchis, and a confetti-filled rager from DJ Carnage. The cool October night began to come to a close with a performance from Wiz Khalifa who entered the stage with a cross joint. He played newer hits, such as "See You Again," and older classics such as "Black and Yellow," which had the entire crowd jumping and singing along. The night concluded with headliner Lil Wayne who stole the show with his flashy smile, and dedications in between songs.
The second day began with a mix of dreamy electric beats from Xavier Omar and local student artist Rayne, mixed with hip-hop bangers from Trae Tha Truth and Maxo Cream who jumped off stage and into the crowd.
Fans were electrified by the morning performances, and by the afternoon the stage viewing area was overflowing with people awaiting EDM giants Borgore and Afrojack. Both DJ's got mosh pits going and arms waving as the Texas sun set.
El Paso's very own Khalid made his Mala Luna debut preforming for nearly 45 minutes alongside cheerleader backup dancers. The tightly-packed crowd sang song after song from his "American Teen" album.
The day turned to night with a wild performance from Migos, who had fans throwing water bottles and chanting their names.
Day two came to a close with headliner Future's high-energy performance, which even had some front row fans in tears.
The Mala Luna festival grounds not only provided a variety of artists, but also a large selection in food choices, several bars, live artists painting, and a VIP section that was centered between both stages.