Kelvin Jones departs from UTEP basketball program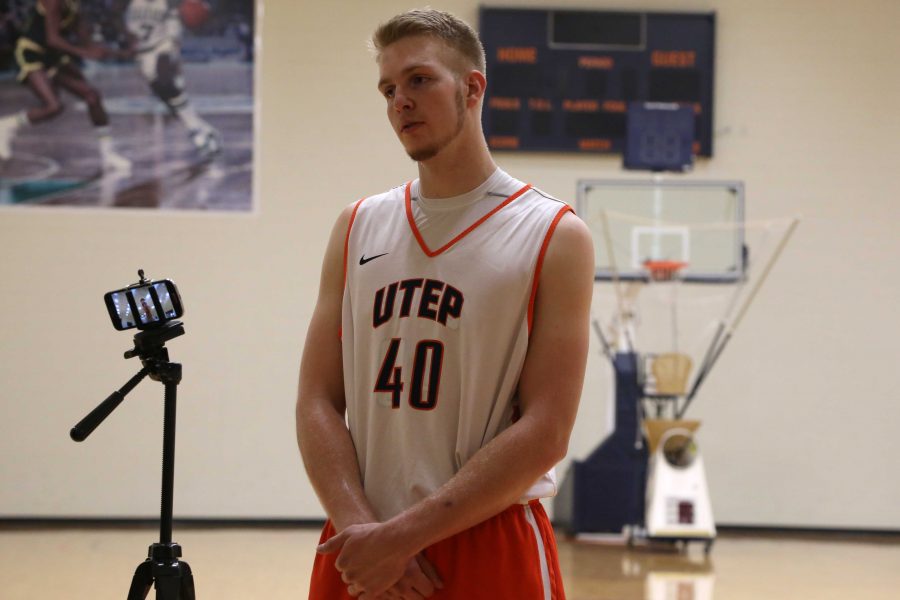 Mike Flores, Reporter
October 21, 2017
Over the years of the Tim Floyd era, many players left the UTEP basketball program, and one more can be added to the list—sophomore center Kelvin Jones.
In what was supposed to be a deeper team at the frontcourt position, UTEP lost one of their 7-footer's who was expected to be a big part of the rotation this season.
Jones was nowhere to be seen at the Orange and White scrimmage.
Many just thought that he was out due to a leg injury he suffered nearly a week ago that he had to get an MRI on, but Floyd announced that Jones wanted to honor his wishes of not playing for the Miners anymore.
Jones' dad apparently attended one of UTEP's games last season and was upset with his son's playing time and lack of touches in the offense.
"Jones told me that his father no longer wanted him to play basketball at UTEP. Kelvin's dad thought he should have played more, should have had more touches, and this and that. It was much of what you hear in high school parents," Floyd said. "Kelvin is going back home, which in the last three months has become Minnesota, where he'll figure out what to do."
Jones was supposed to be one of the six returners from last year's team that experienced one of the biggest turnarounds in UTEP history—turning a 2-13 start to a first-round bye in the Conference USA playoffs after going 12-6 in conference and 15-17 overall.
Last year, Jones played in all 32 games where he led the team in offensive rebounds (54 offensive rebounds), recorded 118 total rebounds, was second on the team in blocks (27 total) and chipped in 3.4 points per game.
"You watch this stuff, you go through it and you never seized to be amazed about people, and their lack of consideration and care for others. We're disappointed," Floyd said.
Floyd has contacted Jones' father in efforts to try and work things out, but as of now Jones will not return.
"This is a man (Jones' father) that has never played a team sport. He's never been around the team, he never watched us practice, he never watched the thousands of hours of individual work that went into a kid that literally couldn't shoot a left-handed layup, or know what a pivot foot was, didn't know what a jump hook was. I think we all saw great improvement that happened a year ago," Floyd said.
Earlier in the year, Floyd stated how high the ceiling for Jones was. The hopes of the young big were high. Floyd went on to say, "He (Jones) has a lot of god given talent. The sky is the limit for him. We think he's a guy that can play professionally somewhere someday because of his athleticism, strength and his toughness."
Jones' teammates are said to be "devastated" over his abrupt departure, especially since the 2017-18 regular season is only three weeks away and no indications of discomfort before his decision to leave.
"He had grown unhappy in our city El Paso. We're really upset and bothered for our kids on this team," Floyd said. "We'll just move on. Our players are the ones that are really taking the hit in this situation."
Some of Jones' now ex-teammates went as far to use the word "betrayal" when asked about his departure.
However, this means more minutes for some of the exciting newcomers on this year's team, such as Trey Wade and Tirus Smith, along with even more playing time for a healthy Matt Willms and a much-improved Paul Thomas.
"I'm happy with who we got. These kids are great kids and they're going to work hard for each other," Floyd said.