Lily Downs named C-USA women's golfer of the week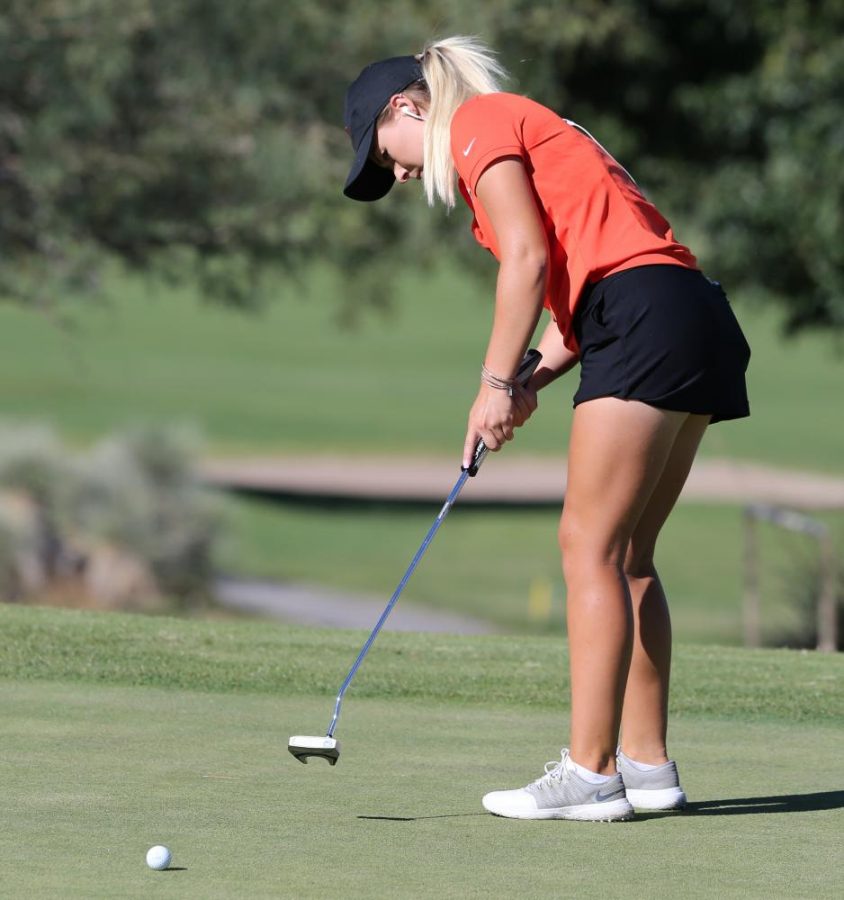 UTEP's Lily Downs has been named Conference USA women's golfer of the week, the league office announced Wednesday evening.
The junior earned back-to-back top-five showings to grab her first weekly nod of the season.
First, she penned a 2-over 218 (71-71-76) to tie for fourth at the New Mexico State Aggie Invitational on Oct. 11. The Miners went on to earn second out of 10 teams that week.
Most recently, Downs registered a 9-under 135 in two rounds at the FAU Invitational on Tuesday, landing two strokes behind the tournament champion. Her two sub-70 rounds (66-69) were the first of her tenure with the Miners. She helped her squad clinch third at the event as UTEP has now been slotted in the top five in each of its four tournaments this year.
In 2016-17 as a sophomore, Downs was UTEP's team MVP, leading the team in scoring average (75.1) and was the Miners' top finisher a team-leading four times in 10 tournaments. Downs was also an individual champion at the Lady Red Wolf Classic where she shot a two-over-par and career-low 218 (71-71-76), leading the Miners to the tournament title.
The UTEP women's golf team will be back on the playing course on Sunday, Oct. 29, through Tuesday, Oct. 31, at the Little Rock Classic in Hot Springs Village, Arkansas.