Women's soccer looks to finish season strong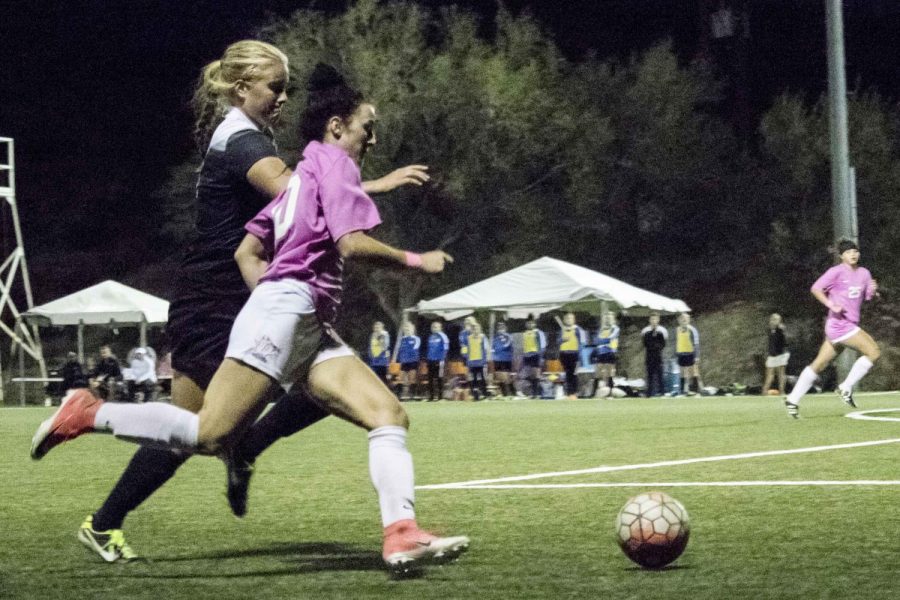 The 2017 season for the UTEP women's soccer team thus far has the feel of a roller coaster ride.
At the beginning of the season, the team dropped their first five games, with the first four going into overtime–a program first. The struggles for the Miners came from a simple lack of being able to finish in the clutch, although some called it being unlucky.
After the 0-5 start, the Miners surprised fans with five straight wins. The streak carried over into Conference-USA play when the Miners beat Southern Miss 1-0 in Hattiesburg, Mississippi.
Since then, UTEP (6-10, 2-5 C-USA) has gone the other direction again. The Miners have lost four consecutive games, five of their last six, and have just three games remaining.
The star for the Miners this season on defense has been junior goalkeeper Alyssa Palacios, who has a total of 98 combined saves in 16 games this season.
Palacios tied her career high in saves with 10 against New Mexico on Aug. 27 and Old Dominion on Oct. 1. Ironically, Palacios is coming off her roughest outing of the season, where she has allowed the most goals in a single game this season with three to Middle Tennessee. The junior made just one save in the 3-1 loss to the Blue Raiders.
Offensively, it has been two freshmen who have led the way for the Miners so far in 2017—forward Vic Bohdan and midfielder Anna Jimmerson. Both players tie for the lead with five goals scored this season.
Two of Bohdan's five goals this season came 12 minutes apart in the second half against Stephen F. Austin on Sept. 10. Bohdan's two goals helped give head coach Kevin Cross his 200th win and sealed her team's come-from-behind 2-1 victory.
Jimmerson scored all five of her goals in September. She scored a goal in three straight games from Sept. 1 through Sept. 7, with the remaining two coming in a single game against Division 2 New Mexico Highlands on Sept. 13. The Miners defeated the Cowgirls 8-0.
Palacios, Bohdan and Jimmerson, as well as the rest of the Miners' squad, will try to take their positives and turn their season in the other direction again when they take on Marshall at home on Thursday, Oct. 19 for Senior Night before heading on the road to take on Florida Atlantic on Sunday, Oct. 22, in Boca Raton, Florida.
Three seniors will be playing for the final time as a Miner at home this Thursday against Marshall–midfielders Devyn Hunley and Kennadie Chuaudhary and forward Jeanna Mullen.
The Thundering Herd are currently 5-9-1 overall and 3-4-1 in Conference USA play and are coming off a 3-0 loss to Florida Atlantic. Meanwhile, the Owls are now 8-7-2 overall and 3-4-1 after the shutout win against the Thundering Herd.
Opponents of the Miners have set up for a total of 281 shots, with 123 coming on goal, while the Miners themselves have earned just 201 shots and 94 on goal. That is 29 less opportunities for a UTEP team that, had this statistic been flipped, would tell a much different story.
Kickoff against Marshall is set for 7 p.m. at University Field.