Women's soccer falls to Middle Tennessee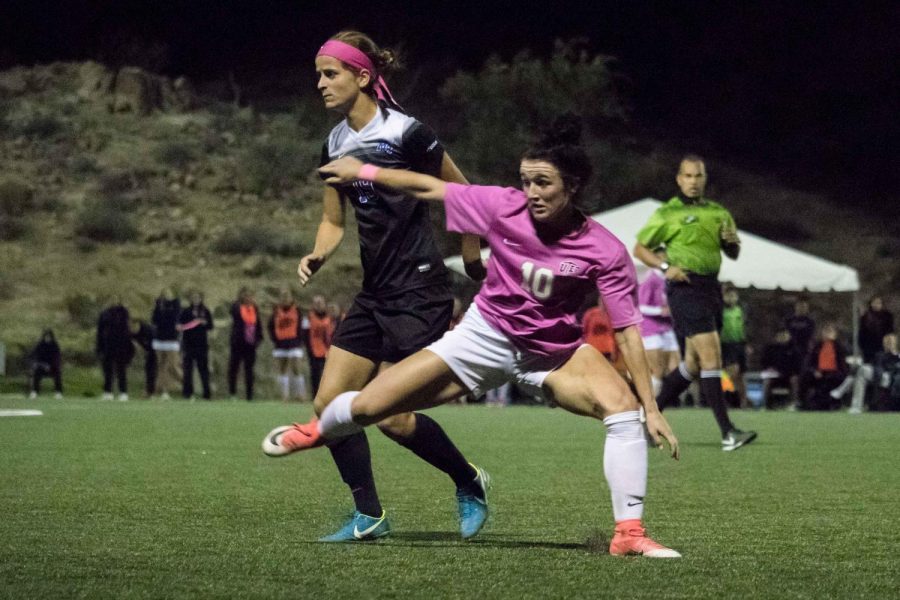 The UTEP women's soccer team dropped their fourth straight game on Sunday night in a 3-1 loss to Middle Tennessee at University Field.
The Blue Raiders (7-7, 4-3 C-USA) received first-half goals from Taylor Hatch (5') and Sam DeBien (19') to put the Miners (6-10, 2-5 C-USA) in a 2-0 halftime deficit before Crenshaw got the home side on the board midway through the second half. UTEP was unable to find the equalizer, though, with Middle Tennessee tacking on a goal with six seconds to play in the game from Peyton DePriest (90')
UTEP outshot Middle Tennessee 22-12 and held a 6-0 advantage in corner kicks. Alyssa Palacios registered a season low one save in the match while allowing a season high three goals in the loss. Blue Raider goalkeeper Sydney Chalcraft turned away seven chances.
"It's hard to beat a conference team when you put yourself in a hole like that," UTEP head coach Kevin Cross said in a press release. "I thought we had the better run of play and the more chances. It seemed like a few of those were going to go in and they didn't go in."
UTEP will look to get back on track when it battles Marshall on "Senior Night" at 7 p.m. MT Thursday.