Southern Miss hands Miners sixth consecutive loss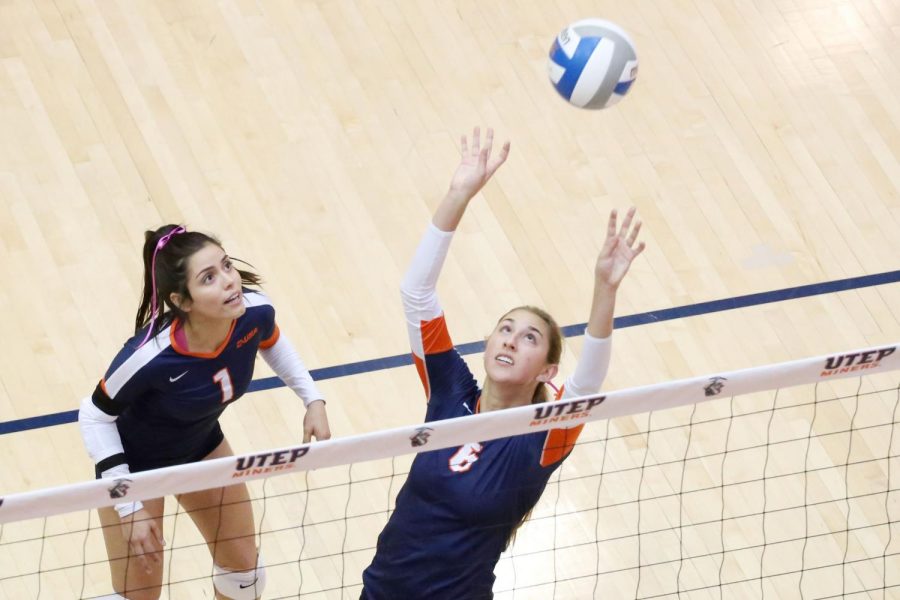 The UTEP women's volleyball team dropped their sixth straight match on Monday afternoon to Southern Miss in straight sets (3-0; 25-23, 25-14, 25-15) in Hattiesburg, Mississippi.
The Miners fall to 4-16 overall and 1-6 in Conference USA play while the Golden Eagles improve to 14-8 overall and 4-2 in Conference USA.
The match was made up from an Oct. 8 scheduled date that was postponed due to Tropical Storm Nate.
UTEP outside hitter Macey Austin turned in a solid performance, tallying 14 kills with only one error and hammered a career-high .565 clip. Austin leads the team in kills this season with 260.
UTEP will take the road this upcoming weekend to play at C-USA leaders WKU (21-2, 7-0 C-USA) on Oct. 20 (5 p.m. MT) and Rice (16-5, 6-1 C-USA) on Oct. 22 (noon).
The Miners upset the Owls, 3-2 (28-26, 16-25, 25-22, 19-25, 19-14) back on Sept. 22 in Memorial Gym. Meanwhile, the Miners and Hilltoppers will meet for the only time this season. UTEP fell at WKU, 3-0, back on Oct. 21, 2016.