Women's golf earns second place at Aggie Invitational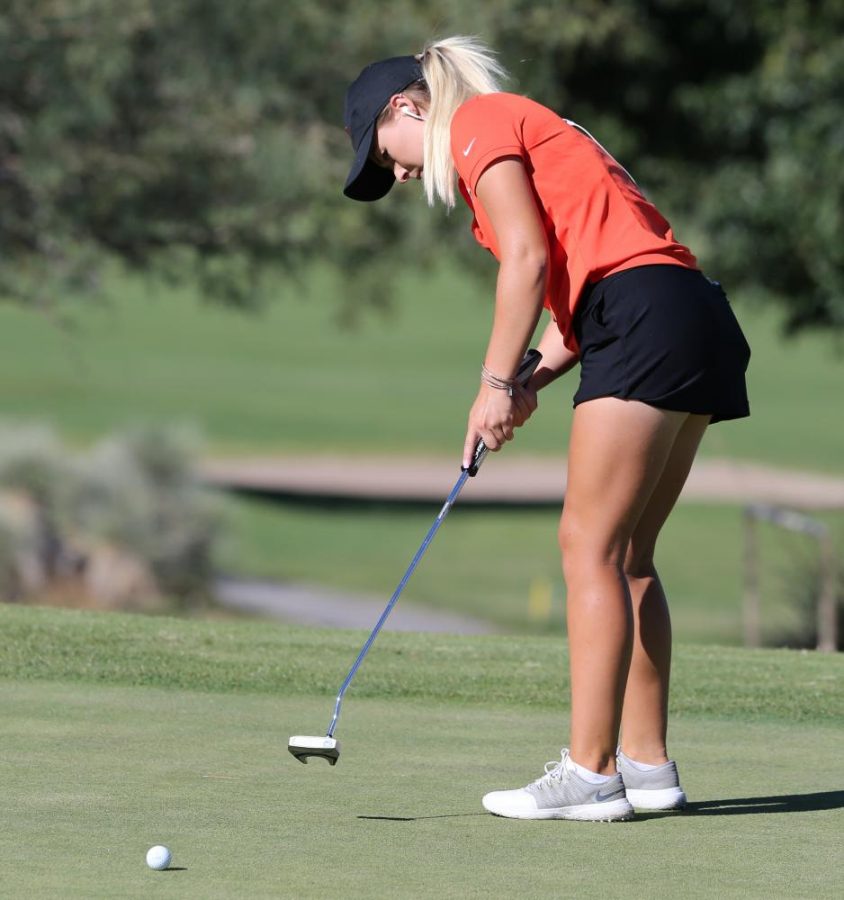 The UTEP women's golf team took second-place out of the 10-team field at the New Mexico State Aggie Invitational on Wednesday afternoon in Las Cruces. Lily Downs tied for fourth place to help earn her team the silver finish.
"I'm happy we got second," UTEP coach Jere Pelletier said in a press release. "We played well. I'm really happy for Lily. She is becoming a really good player."
Downs finished two-over-par 218 (71-71-76) and ended up just five strokes behind tournament champion Kiselya Plewe of Weber State (71-71-71-213).
The Miners have finished third (MSU/Payne Stewart Memorial), fifth (ORU shootout) and second (Aggie Invitational) in their first three tournaments of the 2017-18 season.
June Ting finished 10th for UTEP (75-73-73-221) and freshman Audrey Haddad tied for 11th (71-77-74-222). Abbie Anghelescu (77-82-75-234) and Valeria Mendizabal (77-80-77-234) tied for 33rd place.
The Miners' team score was 893 (294-301-298). Sacramento State won the title with a score of 873 (287-298-288) and host New Mexico State finished sixth with a team score of 902 (306-292-304).
"June played well today, Abbie came back and played real well and Audrey is showing some signs," Pelletier said.
UTEP also received some positive results from three players competing as individuals. Shannon O'Dwyer tied for 29th place (73-78-80-231), Crystal Wu tied for 33rd place (81-79-74-234) and Taylor Stone tied for 36th place (76-82-77-235).
"Shannon got off to a great start, Taylor played well for two rounds and Crystal had a good round today," he said. "It's good to see her playing well again. A lot of positive things in this tournament."
The Miners will play in the FAU Fall Invite next Monday and Tuesday (Oct. 16-17) in Boca Raton, Fla.