Miners stun defending C-USA champion Charlotte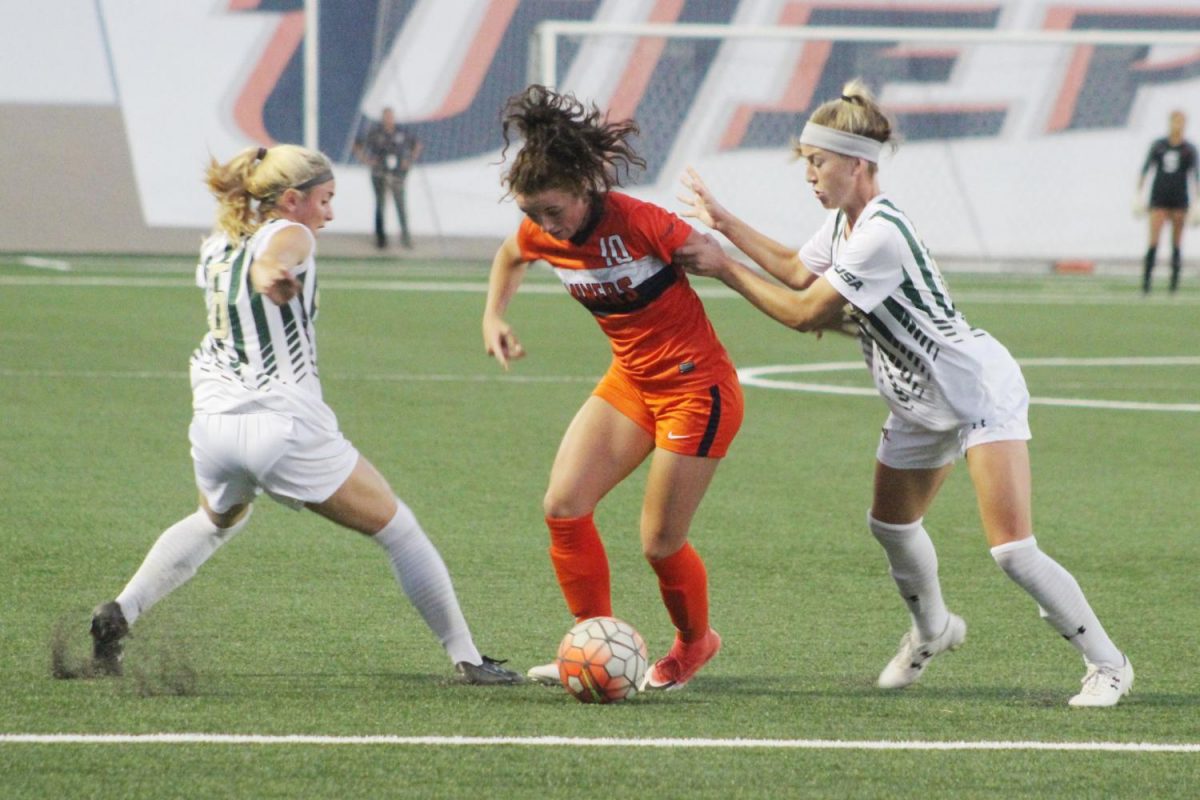 Jackie Soto scored her first career goal at the 20-minute mark, the game's only score, to give the UTEP soccer team a 1-0 victory over defending Conference USA champion Charlotte at University Field on Friday evening.
The Miners (6-6, 2-1 C-USA) scored with the aid of the win at their backs and then the defense handled the game the rest of the way to hand the 49ers (7-4, 2-1 C-USA) their first conference loss this season.
Charlotte came into the match outscoring their last three opponents by a score of 8-1 with two straight 3-0 shutout wins over Marshall and Florida International.
Alyssa Palacios recorded eight saves while the rest of her team was also credited with a team save in helping post the shutout.
"In the second half Alyssa came up with a bunch of big saves and we're so blessed to have her," UTEP head coach Kevin Cross said in a press release. "The first half we had some opportunities; the wind played a big factor. Jackie Soto got a big shot on them. We held tight there in the second half because they have a phenomenal attack. But that's how conference games are."
UTEP has now won six of their last seven games after starting the season 0-5.
"Military Appreciation Day" will highlight Sunday's 6 p.m. match-up vs. ODU with all military members who show ID at the gate getting in free. There will also be free food-while supplies last-courtesy of Rudy's Country Store & BBQ, which is doing a pre-game tailgate for the contest against ODU.