'Lunch and Lead Speaker Series' celebrates 50 years of COBA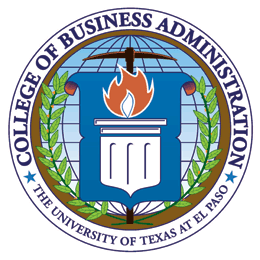 For its 50th anniversary, the College of Business of Administration launched the "Lunch and Lead Speaker Series," which will feature five sessions during the semester.
The sessions take place at the Graduate Business Center, where students and faculty have the opportunity to engage in conversation with business leaders while enjoying lunch.
On Sept. 22 UTEP Alumni Victor Arias was the invited guest to join the second session of the semester.
Arias is a senior client partner in the Dallas office of Korn Ferry, member of the CEO/Board Services Practice and has served as board of director of Popeyes Louisiana Kitchen for 15 years.
He earned his MBA at Stanford University and his BBA at UTEP, where he was named Distinguish Alum in 2009.
During his presentation Arias talked about the ways he found success, the things you need to find that success and to never stop persisting.
"There were three fundamental values that helped me to get here: hard work, education and the respect for others," Arias said.
Arias went through his memory line to explain the audience how events and decisions he made that helped him to become the business man he is today.
"Get involved in your university, build your profile and be the key expert in your field," Arias said.
The next " Lunch and Lead Speaker Series" is scheduled for October 6th at the Graduate Business Center with special guest Maria Moats.