'No Cholos Allowed' reading will explore Cholo life and art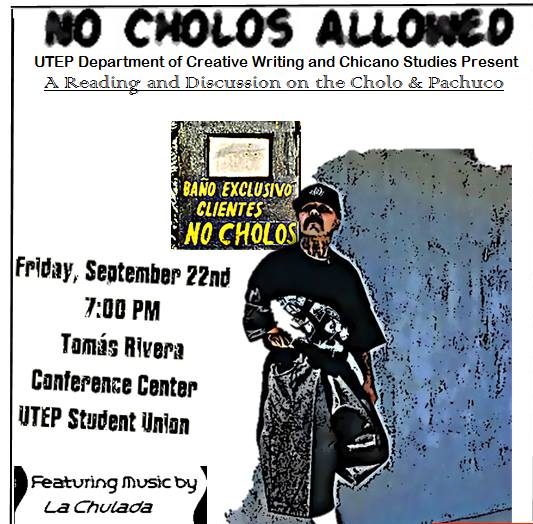 Two brothers are showcasing their recent books at the Tomás Rivera Conference Center Friday at 7 p.m., Sept. 22.
Daniel Chacón, chair of creative writing at UTEP, will be reading from his new novel called "The Cholo Tree," and Kenneth Chacón, chair of the English department at Fresno City College, will be reading from his first book, a collection of poetry titled "The Cholo Who Said Nothing."
The event, dubbed "No Cholos Allowed: A Reading and Discussion on Cholos & Pachucos," came about after the two brothers found out that they both wrote books with the title "Cholo" that were slated to come out in the same month.
Daniel's novel explores what it means to be a cholo, and at the reading will talk about cholo's in Chicano art and literature.
Kenneth's poetry is inspired by his earlier life where he was part of one of Fresno, California's deadliest gangs. Kenneth will talk about his past and the journey he took from being a gangbanger to discovering poetry, to becoming a tenured professor.
"I think it's just important to assert every aspect of our experience, and to embrace who we are, where we come from and the different members of our community. Because I don't know about you, but I know I can't go to a family reunion, without there being a couple of cholo's there, my cousins," Daniel said.
"La Chulada," a music group formed specifically for this reading, will also be playing.