Women's volleyball falls to rival NMSU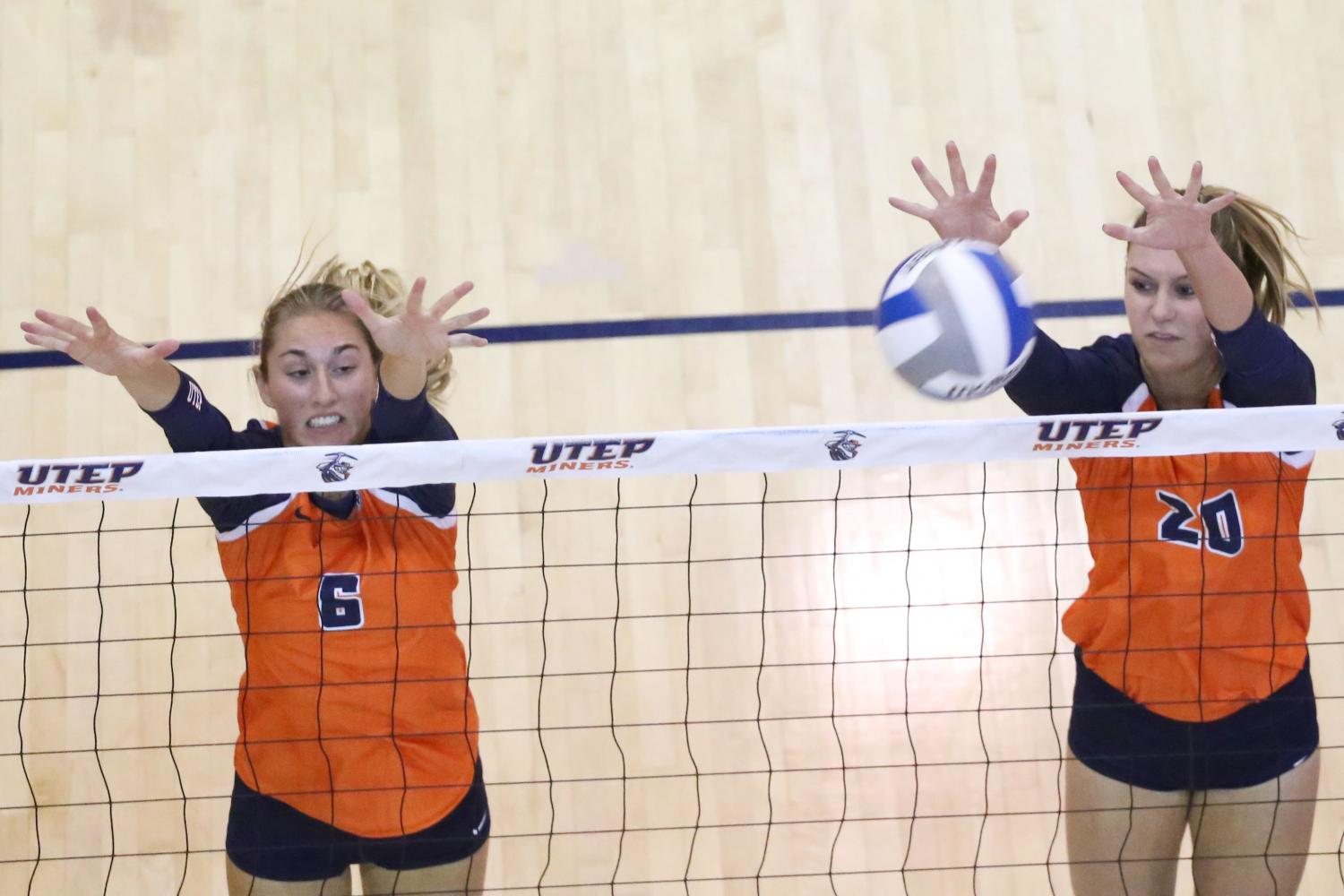 The UTEP women's volleyball team lost to rival New Mexico State 3-0 Tuesday night in the Battle of I-10 at the Pan American Center in Las Cruces, N.M. The Miners kept it close, but the Aggies prevailed 25-19, 25-19 and 25-18.
The Miners dropped to 3-10 on the year and will now look to prepare for Conference USA play as they host Rice on Friday, Sept. 22, in Memorial Gym.
Freshman Cheyenne Jones paced the Miner offense with eight kills, followed by Macey Austin with six and Ali Vidali with five. Amanda King and Sahara Martinez split the setter duties, with King dishing out 14 assists and Martinez adding 10 of her own. The Miners had three service aces on the day, one apiece from Mallory Yost, Arellano and Cebak and also recorded eight block assists, including two from Yost and two from Austin.
In total, the Miners recorded 29 kills, 26 assists, 46 digs, eight block assists, and three service aces. The Aggies notched 41 kills, 39 assists, 47 digs, 20 block assists, and four service aces in the victory.
The Miners will begin conference action this weekend with a two-game home-stand, beginning with Rice on Friday, Sept. 22 and ending with a Sunday match-up with UAB. First serve against the Owls on Friday is set for 6 p.m., while Sunday's match with the Blazers is set for noon.