SoundCloud rappers that blew up in 2017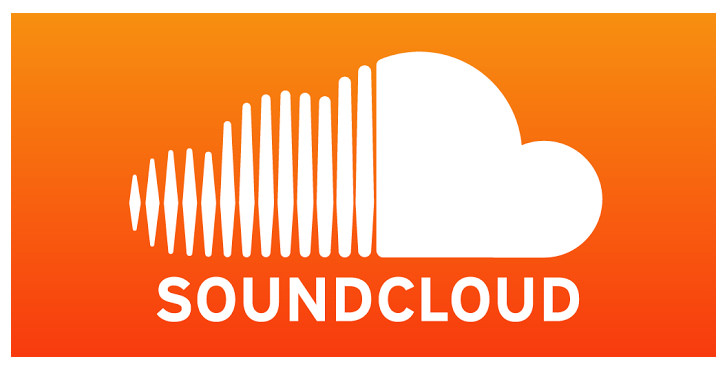 SKI MASK THE SLUMP GOD
Ski Mask is a comic book hero turned rapper. He playfully crafts his style of fast bars and voice-bending verses—similar to that of Lil Wayne and Busta Rhymes. He's a close childhood friend of rapper XXXTENTACION, whom he met in a juvenile detention center and started a rap group with. He started releasing solo tracks in early 2015 and joined Desiigner and XXXTENTACION on their tours.
He signed a deal with Republic Records after his SoundCloud tracks started gaining hundreds of thousands of listens and he started gaining popularity in the hip-hop world. His recent album, "You Will Regret" has added to Ski Mask's success in 2017, and it's obvious that his following will only grow from here.
Cardi B
Rising up to being one of the most popular female rappers, Cardi B has stormed onto the scene full force with her recent scandalous track, "Bodak Yellow." She saw her celebrity spotlight shine when she was on the cast for VH1's Hip-Hop & Love and then used her following to help her gain success in the music industry.
She combined influences from Lil Kim and Foxy Brown to make her style of defiant hip-hop, which sounds similar to Nicki Minaj's first records. After she released "Bodak Yellow," the track surfed through SoundCloud and currently is rising atop the Billboard Top 200 charts.
With some more solo stuff, we can expect Cardi B to reign atop the hip-hop world in 2018, similar to the success Post Malone reached in his come up.
Lil Peep
What do Gucci Mane, Crystal Castles and My Chemical Romance have in common? Virtually nothing, but to 20-year-old rapper Lil Peep, the three are his top musical inspirations, fusing trap vocals, emo rock sounds and dark electronic beats in his music.
The New York rapper is known for his sluggish, dark sound, along with his brash, stern voice. His early SoundCloud tracks helped him grow a cult following and he currently has 266,000 followers and is growing.
With his pink hair, flamboyant fashion style and bright-colored clothes, Lil Peep is definitely not the average hip-hop artist. His claim to fame started with his release of his 2016 mixtape, "Hellboy," which caught the attention of the hip-hop mainstream.
However, 2017 was truly Lil Peep's emergence into the game. His dark, seven-track EP "Come Over When You're Sober, Pt. 1" has gained a lot of fame in the alternative hip-hop community since its release in the summer. The rest of 2017 holds a lot for the young artist.
Kodie Shane
The 18-year-old rapper from Atlanta has risen to SoundCloud fame since her EP "Back from the Future." The EP has propelled her to the up-and-coming list of the hip-hop world. However, she can't credit everything to her listens on SoundCloud.
In 2016, she met Coach K, who also manages Migos and Gucci Mane. K introduced the young artist to Lil Yachty, who liked Kodie so much that he added her as the only female in Yachty's rap touring group, the Sailing Team. After being featured on Yachty's "Summer Songs 2" mixtape, her listens and popularity on SoundCloud grew exponentially.
Her newer material, especially that of "Back from the Future," features rap verses fused with R&B-inspired hooks. Watch out for Kodie to storm onto the more mainstream scene in 2018.
Smokepurpp
Adding to the list of Florida-dominated trap artists is Smokepurpp. He uses muddy rhymes and vibrant lyrics to capture his teen-driven audience. He first came onto the scene in 2015 with his earliest tracks on SoundCloud.
Now Smokepurpp has amassed a following of over 280,000 on SoundCloud and has become internet famous through his work. He frequently raps and tours alongside Lil Pump, another up-and-coming trap artist from Florida.
He uses influences such as Young Thug, Chief Keef and Lil Wayne to best his artistry. He is currently signed under Interscope Records and Alamo Records. This year alone he has released countless singles that have substantially gained popularity. Recently, his tracks have averaged about five million listens and he's cooking up a debut album that will probably be released in late 2017.