Miners beat Southern Miss for fifth straight win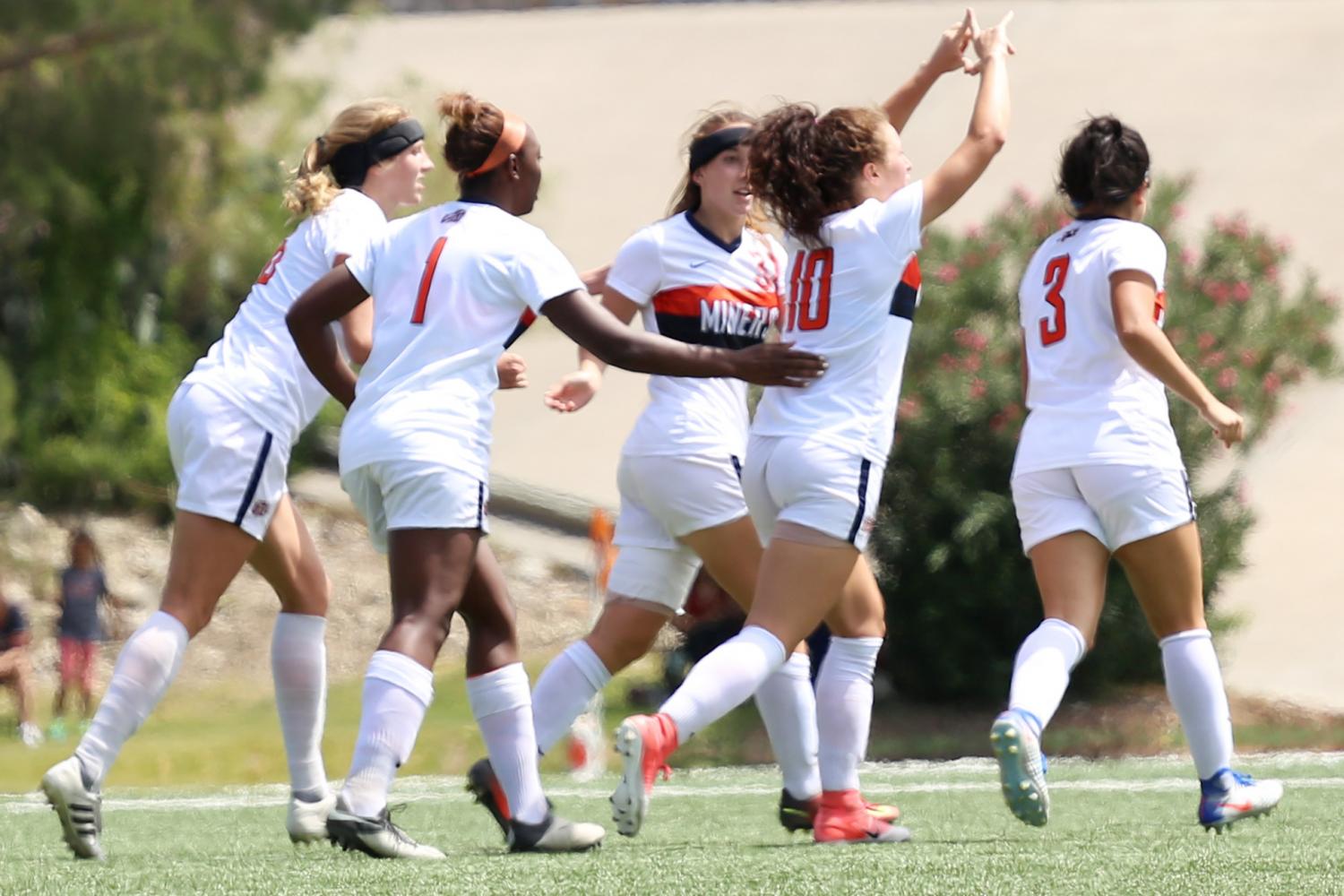 Kennadie Chaudhary (90') scored a goal off a feed from Lauren Crenshaw with 59 seconds remaining in regulation to lift the UTEP soccer team to a 1-0 win at Southern Miss in the Conference USA opener for both schools on Sunday, Sept. 17.
Alyssa Palacios was credited with six saves for the Miners (5-5), who have now won five consecutive matches after losing their first five. Lady Eagles (6-3) netminder Kelly Brahmbhatt finished with seven saves in the losing effort.
"Alyssa Palacios was phenomenal today and made some huge saves including a one versus one save," UTEP head coach Kevin Cross said in a press release. "We picked up our game in the second half. The team really pushed to get the goal at the end because we have been in these situations many times before this season, and did not want to go to overtime. Lauren Crenshaw made a great attack and assist for Kennadie Chaudhary to hammer it home. I am very proud of our team to get such a big win versus the best Southern Miss team we have played. I urge our UTEP soccer fans to come out on Friday night when we finally get to play UAB at home. Our girls really feed off our crowd's support."
The Miners next match is set for Friday, Sept. 22 at 7 p.m. against the UAB Blazers at University field. UTEP has not beaten the Blazers since 2012 but will enter the match with some important momentum thanks to a five-game winning streak.