Chihuahuas beat Memphis 3-0 to hold off elimination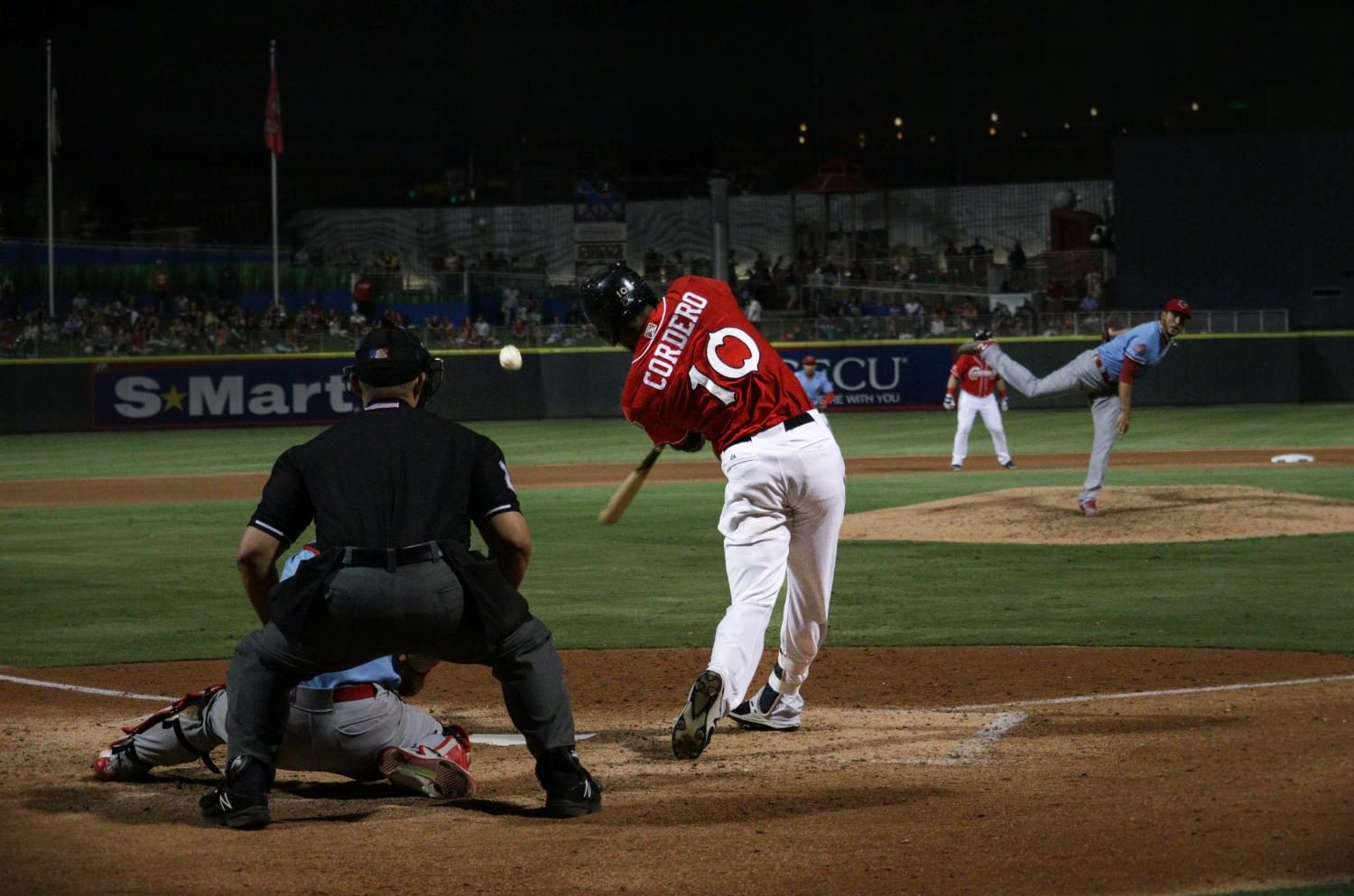 Prospector staff
September 16, 2017
Franchy Cordero homered and singled, driving in two runs as the El Paso Chihuahuas avoided elimination in the PCL Finals against the Memphis Redbirds with a 3-0 win on Friday, Sept. 15.
In the fifth inning, El Paso went up 1-0 on a home run by Cordero. The Chihuahuas scored again in the seventh when Cordero hit a sacrifice fly to bring in Jose Rondon. Chase d'Arnaud would add to the Chihuahuas lead later in the seventh with an RBI single to left field scoring Tony Cruz.
Cordero finished 2-for-3 with 2 RBI's and d'Arnaud finished 3-for-4 with all three hits being singles in the game.
Chihuahuas starter Walker Lockett (6-2) picked up the win after allowing just four hits over five scoreless innings. Redbirds starter Ryan Helsley (0-2) took the loss after giving up one run and five hits over six innings.
Kevin Quackenbush recorded his fifth save of the season for El Paso.
The Redbirds were held off the scoreboard for the fourth time this season, while the Chihuahuas' staff recorded their seventh shutout of the year.
The Chihuahuas will aim to even the series with the Redbirds Saturday, Sept. 16 at Southwest University Park. Starters will be right-hander Jacob Nix (0-0) for El Paso and right-hander Zac Gallen (1-1) for Memphis.
Nix will be making his season debut for the Chihuahuas.