UTEP volleyball cruises past Delaware State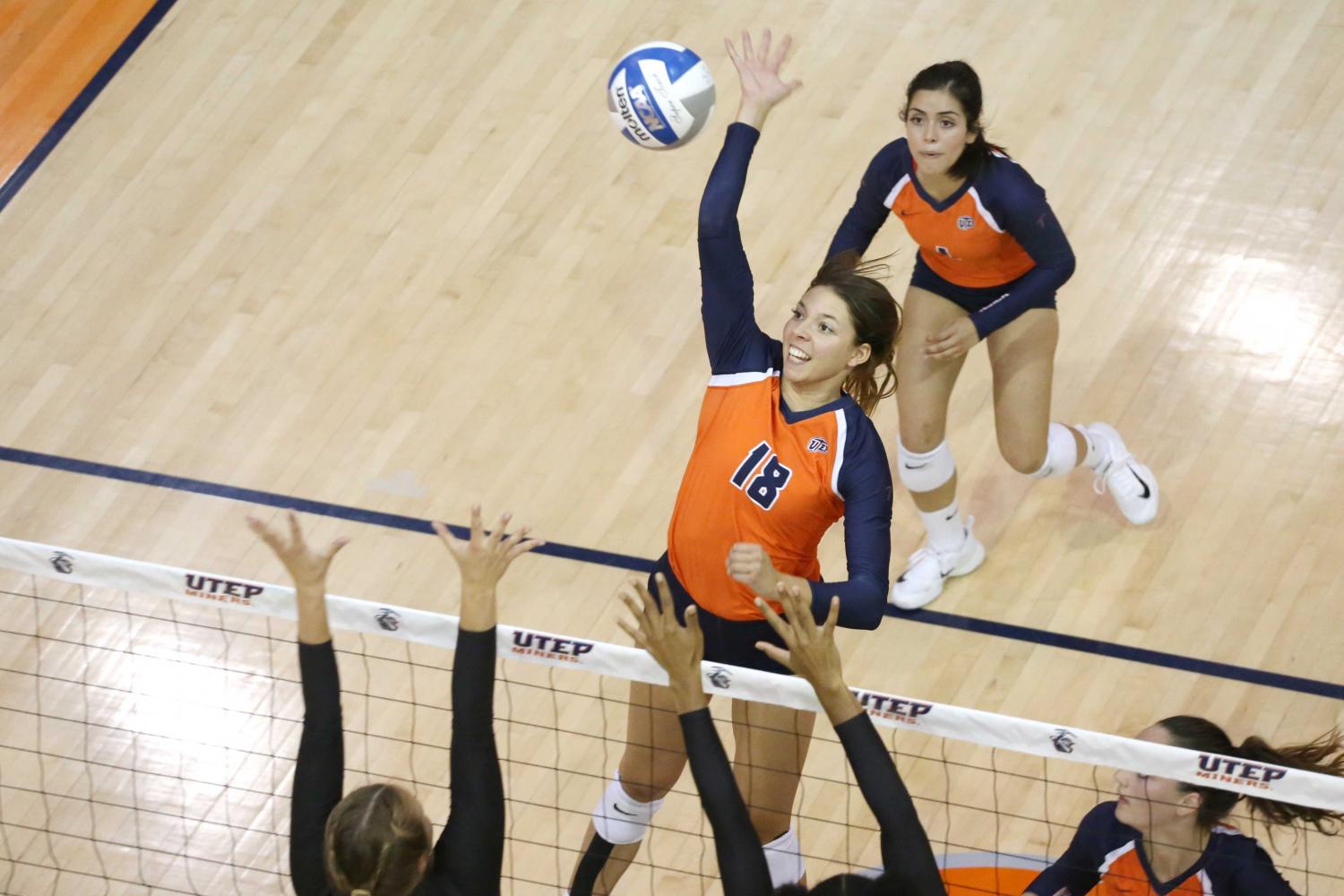 Mike Flores, Reporter
September 9, 2017
UTEP Volleyball (3-5) dominated Delaware State (1-8) 3-0 in their second match of the Borderland Invitational to put together consecutive wins for the first time this season.
UTEP won all three sets soundly against Delaware State at home, 25-10, 25-15 and 25-9. The Miners are now 3-5 on the season after winning their first two games in their final home tournament of the season.
Junior Maddie Morgan was spectacular for the Miners finishing nine kills on 14 attempts (.643 clip) and no errors. Morgan also added three solo blocks, three block assists, a dig and an ace.
Freshman Mallory Yost continues to be a bright spot for the Miners. Yost totaled eight kills at a .438 clip, and also contributed with two block assists and two digs. Macey Austin led the Miners with three aces.
Sophomore libero Niki Cebak made life rough for the Hornets as she totaled 14 digs for the Miners.
And in total—the stats say it all, and how much of a runaway game this was for the Miners from the first point to the very last point. UTEP recorded 39 kills (.373 percentage as a team), 32 assists, eight serves, 37 digs and six blocks, while Delaware State only recorded 13 kills, 12 assists, four ace serves, 33 digs and three blocks.
"Three-seventy-three is amazing, whether there is a block on the team on the other side of the net or you're just doing hitting lines so I think our team did a great job," head coach Holly Watts said. "We tried to take care of every rally and we tried to push the tempo of the play, not regarding who was on the other side of the net. I felt like our serving and passing were really good so if we're doing that at a high level, we put ourselves in control. You've got to play to finish, each play is important and you have to see it through."
UTEP will finish off the Borderland Invitational against Abilene Christian (2-7) tomorrow at noon in Memorial Gym.