UTEP football reveals new white helmet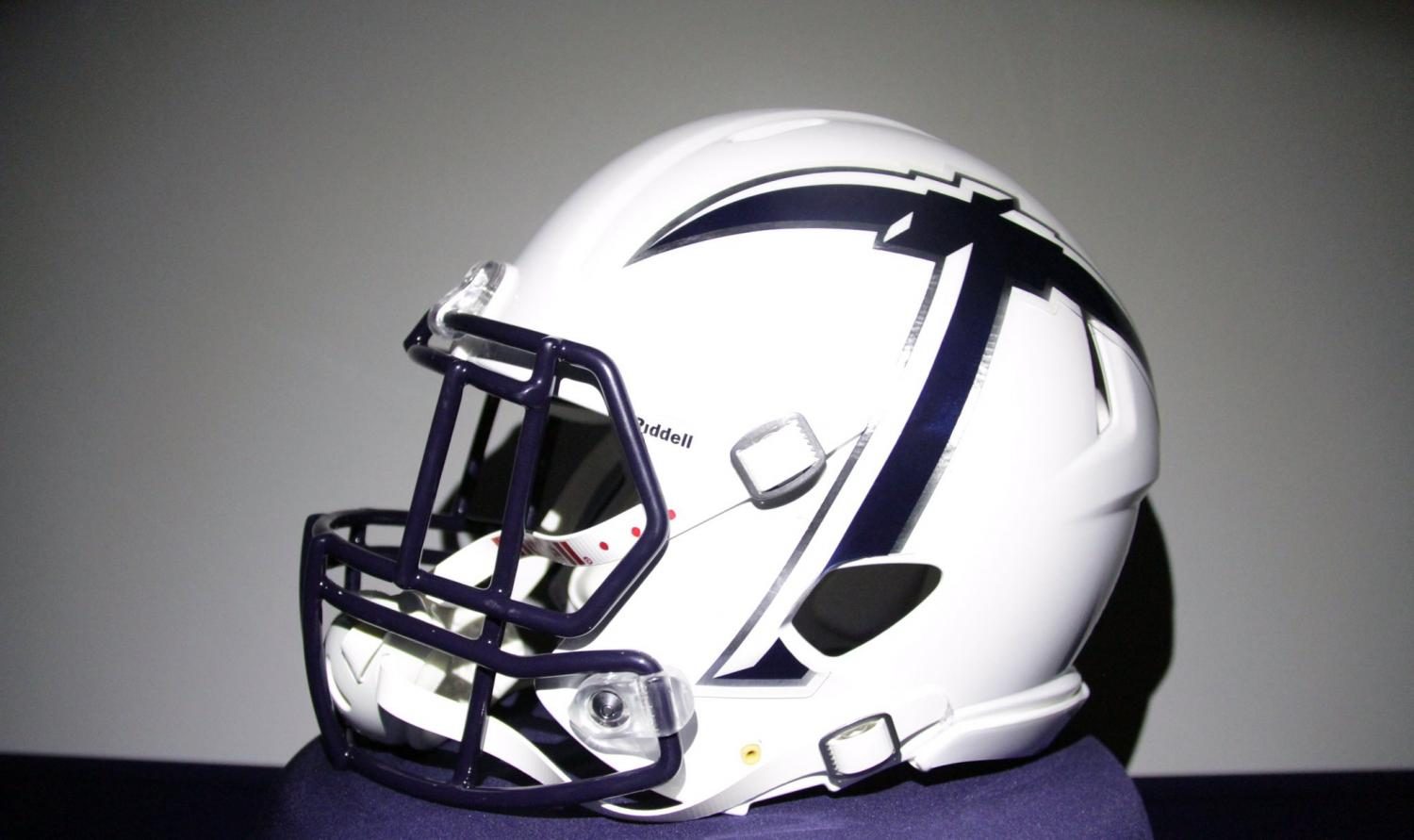 The UTEP football team will add a brand-new helmet to the team collection this season. Athletics excited Miner fans on social media Friday morning when they tweeted out a picture of the new white lid.
The helmet features a navy-blue facemask and a large single navy-blue pick axe with a gray trim on both sides of the white base. The helmet is the same style as the navy blue and orange pick axe helmet the team revealed in last year's season opener to New Mexico State.
Catch the Miners with white headgear for the first time in team history tomorrow night (Sept. 9) in the Sun Bowl against Rice. Kickoff is at 6 p.m.