Women's volleyball sneaks past Youngstown State to earn first win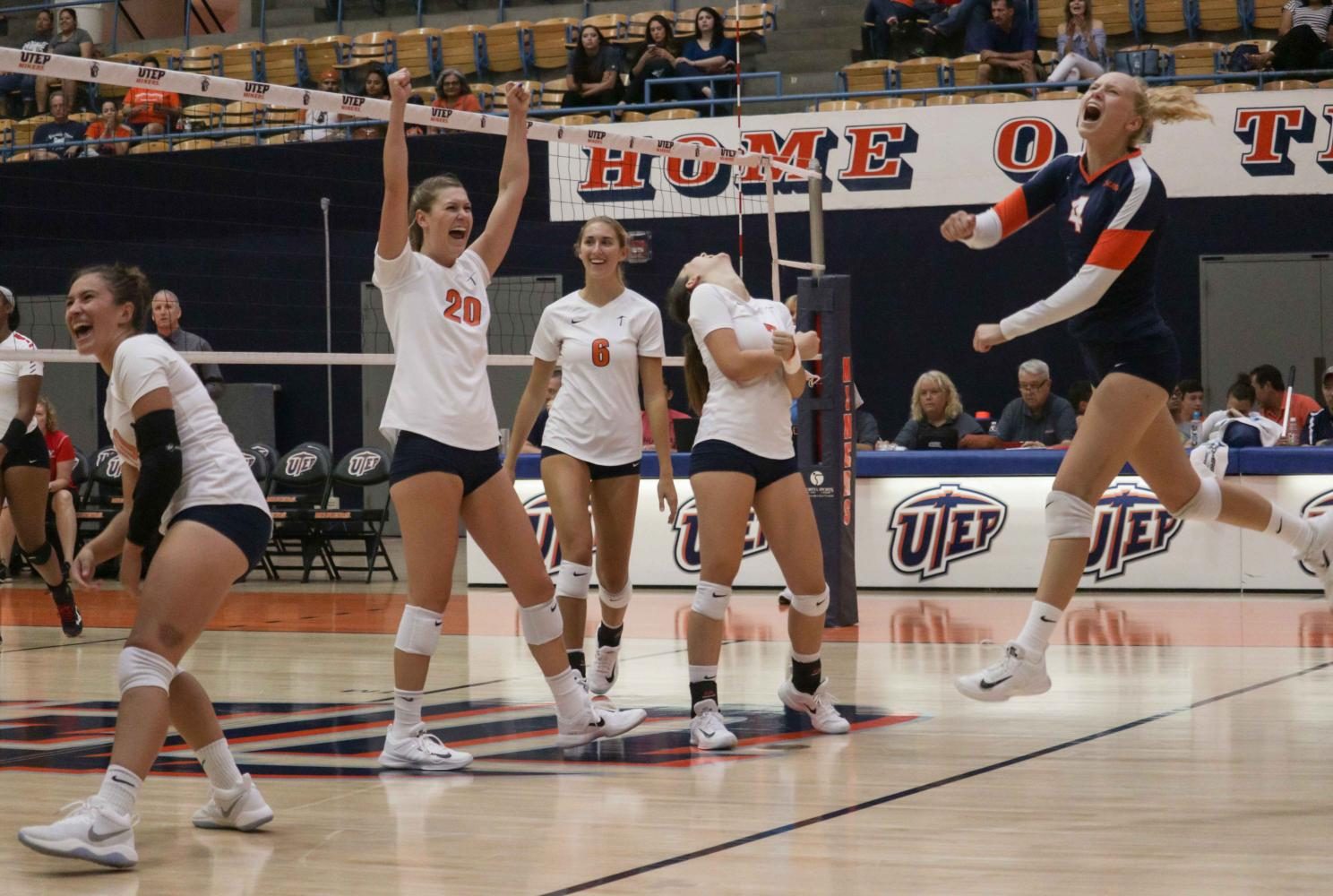 The UTEP Volleyball team beat Youngstown State 3-2 in the second game of the Glory Road Invitational and first game of a double-header on Saturday afternoon (Sept. 2) to pick up their first win on the season.
The Penguins won set one 25-22 but the Miners won set two (25-19) and set three (25-21) to take the lead. The Penguins would not give up as they battled back to force a fifth and final set by taking set four 25-22. The Miners won a nail biting and match deciding fifth set 15-13 to earn the victory.
The Miners as a team compiled 56 kills, 55 assists, 72 digs and six blocks. The Penguins put together 56 kills, 51 asists, 66 digs and nine blocks.
Leaders for UTEP were sophomore Macey Austin and freshman Sahara Martinez. Austin picked up 25 kills and Martinez earned 47 assists in the win. Other highlights were Freshman Cheyenne Jones who picked up 13 kills and sophomore Niki Cebak who put together 16 digs.
The Miners will return to the floor in Memorial Gym again later tonight (Sept. 2) against the North Dakota Fighting Hawks at 7:30 P.M. MT to cap off the double-header and Glory Road Invitational.
The Fighting Hawks (8-1) have yet to lose a set in the Glory Road Invitational. North Dakota shut out both Youngstown State (3-0) last night (Sept. 1) and New Mexico (3-0) this morning (Sept. 2) in their first two matches of the tournament.