Women's volleyball drops first game of Glory Road Invitational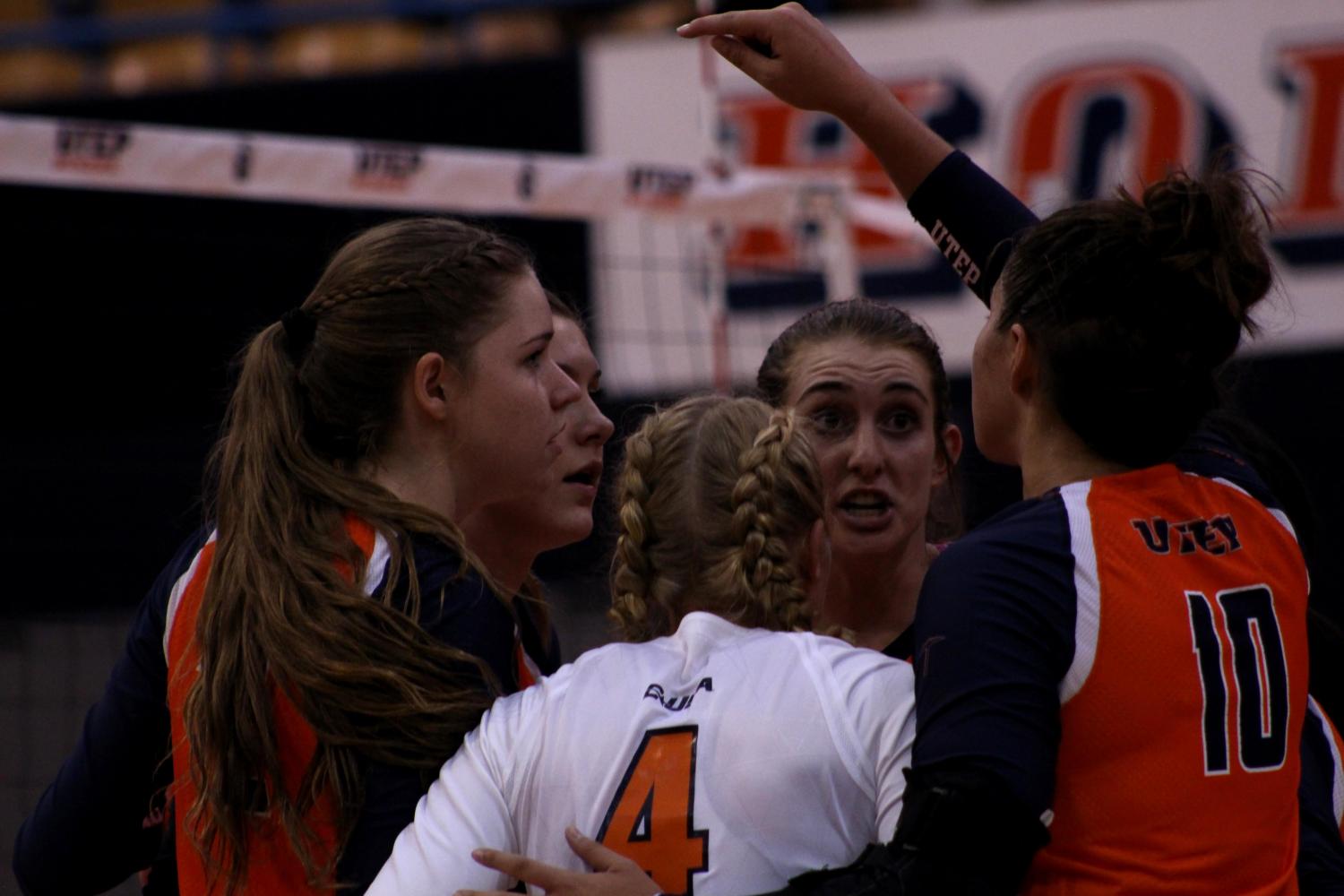 The UTEP Volleyball team lost to New Mexico 3-0 (25-22, 25-18, 25-22) in the Miner's first match of the Glory Road Invitational on Friday night (Sept. 1).
UTEP drops 0-4 overall and 0-2 at home this season. The Lobos now lead the all-time series against the Miners 34-8.
Pacing the Miners' offense in the loss was Macey Austin, who notched 10 kills with a .273 clip. Ashley Grzebeniak, knocked down eight kills and recorded a block assist with nine digs. Kylie Baumgartner had six kills while leading the team in block assists (3) and recorded the Miners' lone solo block.
Defensively, sophomore libero Niki Cebak picked up 14 digs, Dania Orozco notched five and Briana Arellano added seven of her own. True freshman Sahara Martinez dished out 21 assists.
"I think Dania passed really well, Grzebeniak played a full rotation for the first time this year, Maddie and Mallory switched really well and everyone had to do a little more than last time and so we had a few mistakes but played well overall," said head coach Holly Watts in a press release. ""We are expecting our team to be fresh for tomorrow and use today as a learning experience. We win or we learn more and continue to build as a team."
As a team, the Miners recorded 37 kills, 33 assists, 42 digs, six block assists, and one solo block in the loss. The Lobos notched 40 kills, 37 assists, 54 digs, eight block assists and three solo blocks in the win.
Asisde from the nail biting Texas Tech loss, the Miners have started every other game strong this season. It was no different against the Lobos. Against a competitive New Mexico squad, the Miners had an answer for each Lobo attack. Grzebeniak knocked down a kill to bring the Miners within one point of the Lobos, but New Mexico's Mariessa Carrasco answered back with a kill of her own to bring the score to 23-21, and the Lobos never looked back, taking set one 25-22.
The problem for UTEP has been the second and third sets so far this season, while also letting their opponent transfer important momentum to points. A fired-up New Mexico squad handled set two 25-18 and set three 25-22. The Miners climbed back into the third set after trailing by 10 points to challenge the Lobos, but it was not enough.
"We're still working on the chemistry of this team and even with two seniors on the team [Orozco and Amanda King] they are junior transfers who are playing their second year here," Watts said. "We're young, just getting used to the players next to you and having these games will help this team get better. Playing four games in four days is good for their experience, it's a lot more fun playing against somebody else than practicing against each other."
The Miners will return to the floor on Saturday (Sept. 2) for a double-header in Memorial Gym, first at 1 p.m. (MT) against the Youngstown State Penguins then a 7:30 p.m. (MT) meeting with the North Dakota Fighting Hawks to close out the home tournament.
The Penguins lost both games of a double-header on Friday against New Mexico and North Dakota.