Women's soccer falls at Wyoming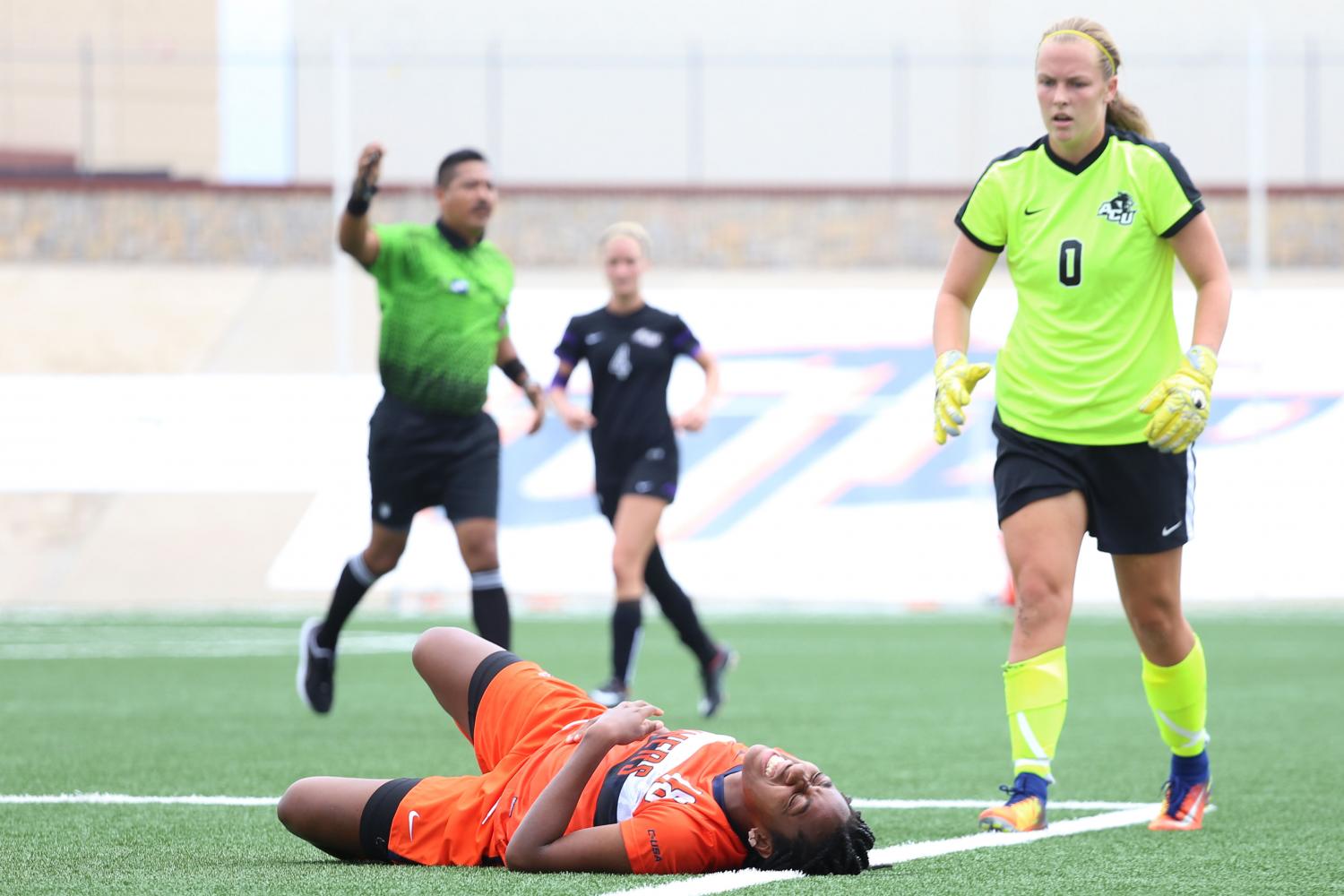 The UTEP soccer team allowed three goals in the first 26 minutes of play and could not recover in an eventual 3-1 loss at Wyoming Friday afternoon (Sept. 1). The homestanding Cowgirls (2-2) received their three early goals from Summer Halle (12') and Brittney Stark (15', 26').
UTEP remains winless on the season and now sits at 0-5 and 0-2 on the road this season.
Shots in the match were 13-10, including 7-3 for shots on goal, in favor of Wyoming while corners were, 4-4. Junior GK Alyssa Palacios recorded four saves in the match.
"We were disappointed in our first half effort," UTEP head coach Kevin Cross said in a press release. "We will respond on Sunday. We have nine players injured, which makes it tough. We will work harder and get will in time."
In the 16th minute the Miners raced up the pitch in an attempt to cut into the deficit but Bohdan's blast whistled wide.
Stark was back at work for Wyoming in the 27th minute, putting away her second chance of the match to make it 3-0 in favor of the home side. Off the kickoff, the ball got worked ahead to Danielle Carreon but her shot attempt went wide of the frame.
UTEP generated some sustained pressure in the 33rd minute with a shot from Kennadie Chaudhary being blocked over the line for a corner kick. The Miners couldn't convert on the chance, but just two minutes later they did just that with Payne hammering home the opportunity off a corner kick.
Rowentree (37') and Palacios (38') each came up with saves in a back-and-forth minute of action following the UTEP goal before play settled back down the remainder of the stanza.
In the 63rd minute, UTEP earned a corner kick but a foul on the Miners negated any scoring chance. Eight minutes later another corner kick for the Miners gave Lauren Crenshaw a look but she fired the shot high.
The Miners will look to bounce back when they play at Idaho State at 1 p.m. MT Sunday.