Athletics director Bob Stull announces retirement after 19 years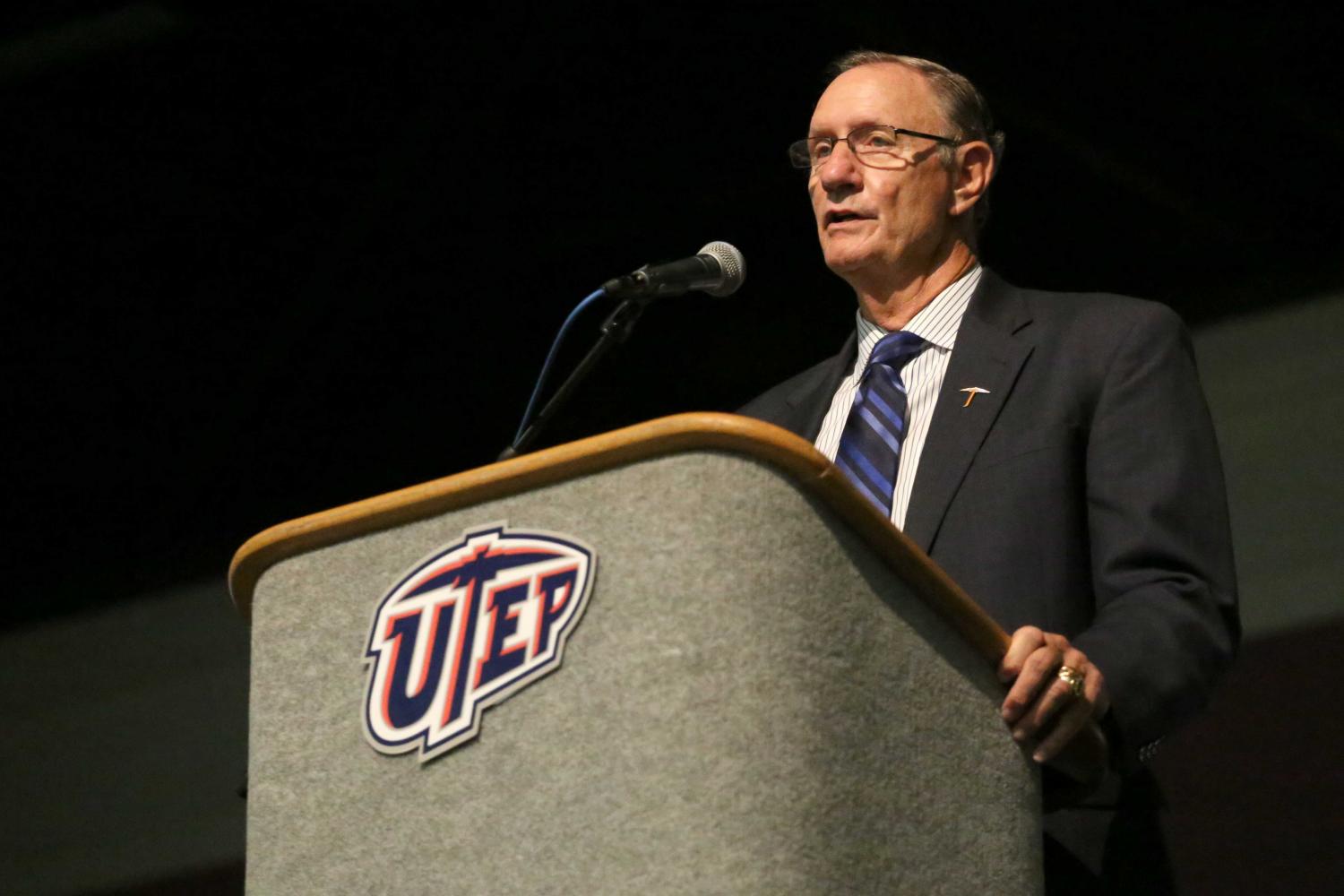 UTEP athletics director Bob Stull announced his retirement from the program on Thursday after serving at UTEP since 1998.
Stull, who is 71-years-old, saw 29 different UTEP athletic programs capture 29 conference titles in seven sports—men's and women's basketball, cross country, golf, women's golf and track and field. Prior to his arrival, the Miners' football team had only made it to one bowl game in 30 seasons. When he arrived, the team made it to five different bowls. The men's and women's basketball combined for five separate NCAA Tournament bids throughout his time.
"We are very grateful to Bob Stull for his decades of service to UTEP that have generated tremendous growth in our athletics program," UTEP President Diana Natalicio said. "Successfully promoting the addition of such outstanding facilities as the Larry K. Durham Sports Center, the Foster Stevens Basketball Center, and the Helen of Troy Softball Complex, he has helped elevate UTEP's image and enhanced the experiences of our student-athletes, staff, fans and visiting teams. We are very proud that Bob has built a program that so effectively develops our student-athletes into well-rounded future leaders by focusing on academic achievement and community service. He is a great leader who has made a lasting impact on UTEP, and we will all miss him."
He did not only see a growth in athletic production, but also a national recognition of character athletes around different programs. Stacie Townsend, a standout softball player, and Camesha Turner, a dominant point guard for women's basketball, both were finalists for NCAA Woman of the Year in 2010 and 2016, respectively.
"I really appreciate Bob believing in me and offering me a job from the junior college ranks," former UTEP women's basketball coach Keitha Adams said. "He saw something in me and thought I could do it, and I will always be grateful for that. He was always so supportive while I was there. I always admired how he handled things during the few adverse times that we had."
Prior to his time as athletic director, Stull was UTEP's head football coach from 1986-88. He led the Miners to 21 victories and the only 10-win season in program history up until that season.
"He's the best athletic director that I have ever worked with," former football head coach Mike Price said. "What he's done here, taking the athletic program to a new level, is amazing. He did it as a coach in football, and he's done it as an administrator. He's built first-class facilities and hired exceptional coaches. He does things the right way."
He also made a lasting impression on football head coach Sean Kugler.
"Bob has been a great friend, mentor and boss," he said. "I have the utmost respect for him not only for what he has done for me, but UTEP as well."
Stull and Natalicio will address the media this afternoon at the Larry K. Durham Center.
About the Writer
Adrian Broaddus, Sports Editor
Adrian Broaddus is the sports editor for The Prospector. He is a junior multimedia journalism major with a minor in political science.



Adrian...