Editors Picks: Top albums released during the summer of 2017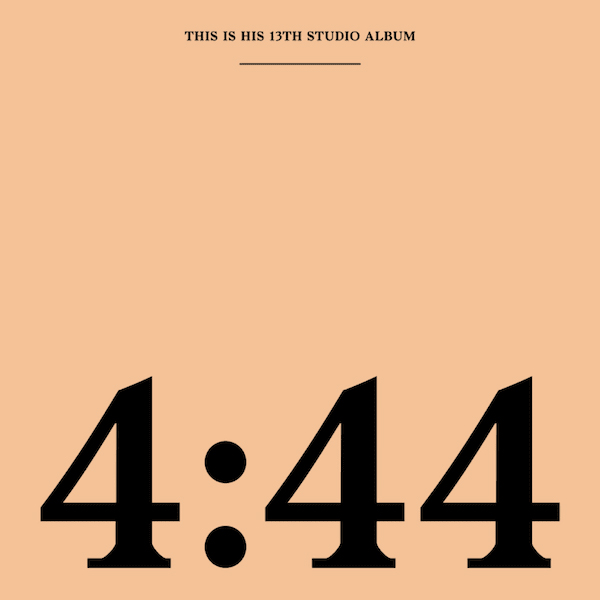 Leslie Sarinana – Copy editor
Lorde – Melodrama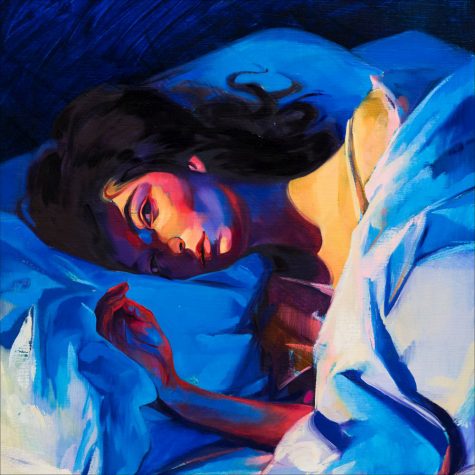 At the end of the summer, "Melodrama" is still one of the best releases we've had. Lorde truly delivers an album full of great songs that showcase her unique song writing ability.
What the album achieves perfectly is translating the despairing loneliness that comes after a break up and the desperate attempts at escaping the sadness and reality that come with being left alone with heartbreak. This is all told through vibrant and fluorescent sounds, showing us melancholy under a different light.
The production is great, not one song sounds like the previous one, but they all fit perfectly well to form one concept.
The War On Drugs – A Deeper Understanding
This is the kind of album that transcends your soul. This is one of the most meticulous albums of the year by far. Front man Adam Granduciel does a tremendous job on the arrangements on this album and manages to weave it all together into one cohesive project.
Most tracks on this album exceed the six-minute mark, but they never feel dragged out or elongated. Being able to create such lengthy tracks and not come off as tired is a great feat for "A Deeper Understanding."
Kesha – Rainbow
After what seemed to be an endless court battle against her producer for sexual assault, Kesha was finally released from her recording contract with Sony and has returned to the music scene.
"Rainbow" is truly her best work to date. This album shows a different, more mature and stripped down Kesha. Her lead single "Prayer" is a powerful ballad that showcases her strong vocals. In this record she sheds herself of her old "Ke$ha" image as she truly comes off as a completely different artist.
Radiohead OK Computer OKNOTOK 1997 2017
For this review I will be looking at the rerelease of Radiohead's "OK Computer." The original tracks are not necessarily worth noting, but it's interesting to see that even 20 years after its original release, the message behind the songs still resonate and fit into today's environment.
Although the new release only features three new songs, they really transform and enhance the album. This is one of Radiohead's best works yet.
Fleet Foxes – Crack-Up
It has been six years since Fleet Foxes' last release and "Crack-Up" was certainly worth the wait. It's easy to understand why the album took so long to complete. The layers and production was carefully thought out and put together.
Fleet Foxes stretch beyond their folk genre and explore a variety of sounds in this record. It's their instrumental versatility that makes this album stand out above other albums released this summer.
Adrian Broaddus – Editor-In-Chief
Tyler, the Creator – Flower Boy
"Flower Boy" is one of the most compelling and earnest works of 26-year-old artist Tyler, the Creator, who wrote and produced these 14 tracks into a masterpiece in his discography.
Contrary to the news about his being gay, this album is not a coming-out-of-the-closet record. Rather, it is a musical journey that feels very defined and highlights Tyler's talents as an artist.  On "Flower Boy," Tyler finds a balance between all his previous musical diversions and blends them into a well-arranged experience.
2 Chainz – Pretty Girls Like Trap Music
In the past, 2 Chainz has made some notable appearances in the hip-hop community, but none felt seriously sought after or truly exceptional. That is, until "Pretty Girls Like Trap Music."
This is 2 Chainz most serious album to date, contrary to the record's tongue-in-cheek title. On this album, 2 Chainz is able to include verses containing more substance, utilizes powerful guest verses to highlight certain songs and sounds unlike any other 2 Chainz production.
SZA – Ctrl
Unapologetically honest; two words that perfectly describe SZA's sophomore project, "Ctrl." The album takes the listener into the mind of an insecure woman who is searching for love, talks about struggling with self-image, her former lover she still desires and more.
The album is unfiltered and is unintentionally a young adult female anthem for anyone in a relationship, who got out of a relationship or is seeking love.
Lil Uzi Vert – Luv Is Rage 2
On Aug. 25, Lil Uzi abruptly released "Luv Is Rage 2," a sequel to his freshman album. And it might just be Uzi's best work yet.
The album, unlike his previous works, features more lyrics holding depth and truth about the artist. The first lyrics we hear from Uzi, "And I ain't gon' lie/I got money and the power," but then switches to a darker tone, "Yeah, the famous life, it'll eat you up alive/It's a game and I put my feelings to the side." He talks about fame, money, girls, being on top of the hip-hop game and a breakup theme around his ex-girlfriend, Brittany Byrd.
Vince Staples – Big Fish Theory
Vince Staples has never been the type of artist to ever promote his album or go on record to talk about his music—at least until "Big Fish Theory," his sophomore studio album. Leading up to the album, Staples talked highly about the album, saying it was something entirely different than anything he had done before and asked people to give it a shot.
The album, unlike his past work, brings in early 1980s Egyptian electro funk west coast hip-hop influences and combines them with modern electronic production. With the list of producers featuring Flume, Bon Iver and GTA, the album has a unique twist unlike any rapper has done, and succeeded in.
Eddie Velazquez – Entertainment Editor
Vince Staples – Big Fish Theory
While the instrumentation in some of these tracks can feel out of place and at times underwhelming, it is Staples' ice-cold personality, brutal honesty, simplistic approach to music and smooth flow that push this album over the top.
The album opener "Crabs in a Bucket" features an impressive machine gun-like flow from Staples, however, the spacey feel and the female vocals don't do a lot to complement the themes of racial tension in the lyrics and Staples' rapid-fire delivery.
Jay-Z – 4:44
After a four-year hiatus, rapper and entertainment tycoon Jay-Z is back with one of his most personal albums to date. "4:44" marries amazing performances from the Brooklyn native with cerebral songwriting and simplistic, yet funky production.
"Kill Jay-Z," "4:44" and "The Story of OJ" are some of the most well-written tracks in the genre in 2017. "4:44" strengthens one of the most fascinating subplots found in the album; the rapper's troubled marriage with pop icon Beyonce.
Toro y Moi – Boo Boo
From the beginning of this record, producer, singer/songwriter and multi-instrumentalist Chaz Bear opens with the premise of wanting "everybody to have a good time."
Citing Frank Ocean, Daft Punk and Travis Scott, this LP is a departure from Bear's more indie rock sound featured in his previous full-length effort "What For?" However, that isn't necessarily bad, as the sticky, poppy melodies found in this album show a mature Bear coming into his own. This is also exemplified by the pragmatic songwriting that reveals more about Bear's life than any of his previous releases.
Radiohead OK Computer OKNOTOK 1997 2017
Twenty years later and this is still a flagship record in the history of alternative rock, and most definitely the golden standard for art rock albums
Perhaps one of the most important elements to this album is the timeless element to its tone and prophetic songwriting. "Paranoid Android" and "Subterranean Homesick Alien" are contemplative and introspective tracks that depict a nihilistic view of capitalism and the narcissistic qualities of modern society.
The reissue features three new songs: "I Promise," "Man of War" and "Lift." "Man of War" and "Lift" manage to peel off the B-side label.
The War on Drugs – A Deeper Understanding
Perhaps the biggest surprise of the summer, Adam Granduciel's indie rock project The War on Drugs has sneakily solidified as one of the most emotionally powerful proponents of the genre with this album.
Throughout the course of the 10 lengthy tracks, Granduciel talks about a new love, holding on to painful feelings and the link between space and memories. All while delivering some beautiful sonic passages that feel spacey and melodic thanks to some great production and some powerful piano tunes.