Women's soccer drops to 0-3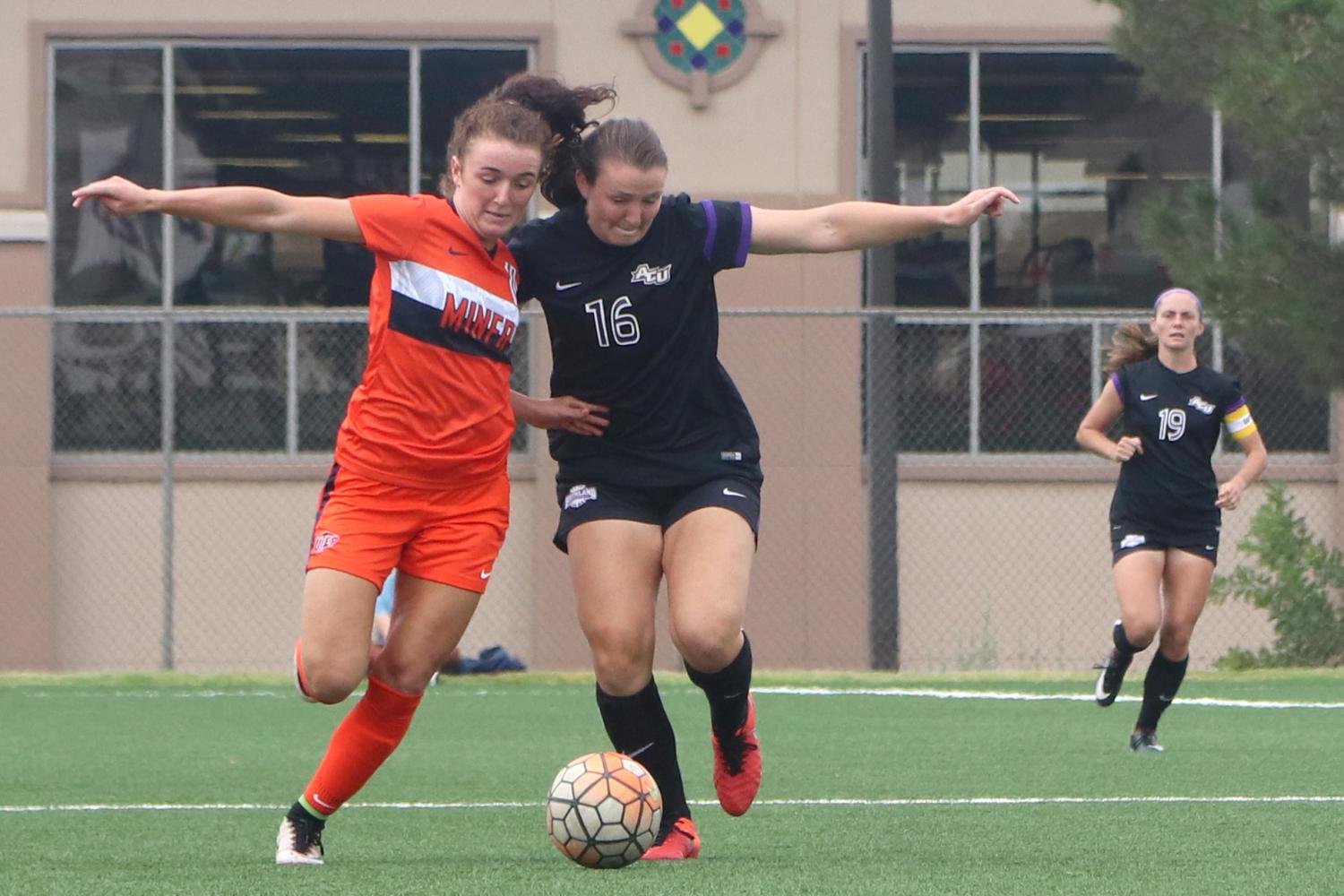 CSU Bakersfield beat UTEP 1-0 Friday night in double overtime. A goal by Kamari Hines in the 107th minute of play was the outcome in a match delayed more than two hours by lightning and rain at University Field Friday evening.
The Miners (0-3) recorded eight shots, including four on target, while securing a pair of corner kicks but Jordan Bertram kept the clean sheet for the Roadrunners (2-2).
UTEP's sophomore goalkeeper Alyssa Palacios delivered a season-high seven saves in the contest.
In the seventh minute, Vic Bohdan crossed over the ball to a cutting Kennadie Chaudhary but the Miners couldn't finish the possession with a shot. Seven minutes later a high-arching shot by CSUB's Aminah Settles' tested Palacios but she came up with her first save of the night.
In the 22nd minute, Palacios delivering a diving stop. The Miners then launched a counter attack with Natalie Valentine lacing a shot that forced a save by the Roadrunner GK.
In the 38th minute, a hard shot by the Roadrunners screamed in on net but Palacios was there for the save. With four minutes to play, the Miners missed a chance to get on the board when Kennadie Chaudhary narrowly missed a header.
The Miners came out flying to start the second half, with Bohdan forcing a good save by Bertram. CSUB couldn't clear but Carreon's attempt was wide.
here was a great sequence of soccer midway through the second half but a header by Jeanna Mullen whistled just wide of the frame. Four minutes later it was Chaudhary with the opportunity, but Bertram delivered a stop.
Palacios made a diving stop to deny Claire Nelson in the 84th minute. UTEP then worked the ball up the pitch, eventually earning a corner kick but CSUB was able to fend off the challenge.
In the first overtime, the Miners had a chance wiped out by offside and a shot by Mullen turned away by Bertram in the 98th minute. UTEP had two promising opportunities slip away in the second OT before the Roadrunners found the back of the net.
UTEP will wrap up the three-game home stand by playing host to I-25 rival New Mexico at 1 p.m. Sunday, Aug 27. As part of "Jersey Day" all individuals who wear a soccer jersey will receive free admission.