Inaugural white coat ceremony recognizes first Doctor of Pharmacy Program class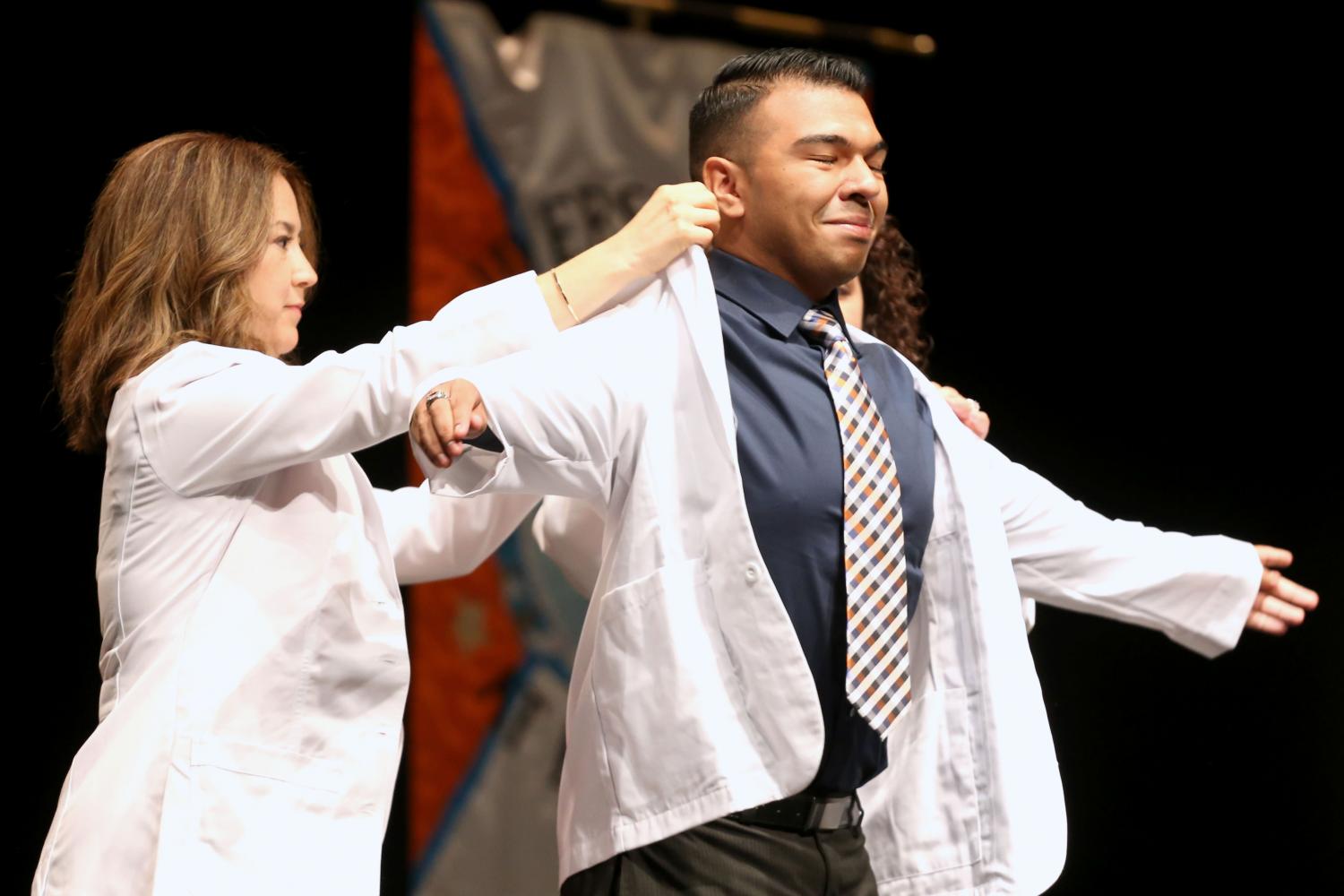 UTEP recognized the inaugural class of the new Doctor of Pharmacy Program with a white coat ceremony on Saturday, Aug. 26 at the Magoffin Auditorium.
UTEP President Diana Natalicio addressed the students and family members as well as founding Dean, Dr. Jose O. Rivera.
Director of experiential education Clinical Professor Jacquelyn P. Navarrete and Chair of Pharmacy Practice Amanda M. Loya helped students put on white coats during the white coat ceremony. The ceremony concluded with the reciting of the Oath of a Pharmacist by the students along with the clinical professors and Rivera.
The School of Pharmacy held an open house at the Campbell Building after the ceremony.