Women's Volleyball to open season at North Texas Invitational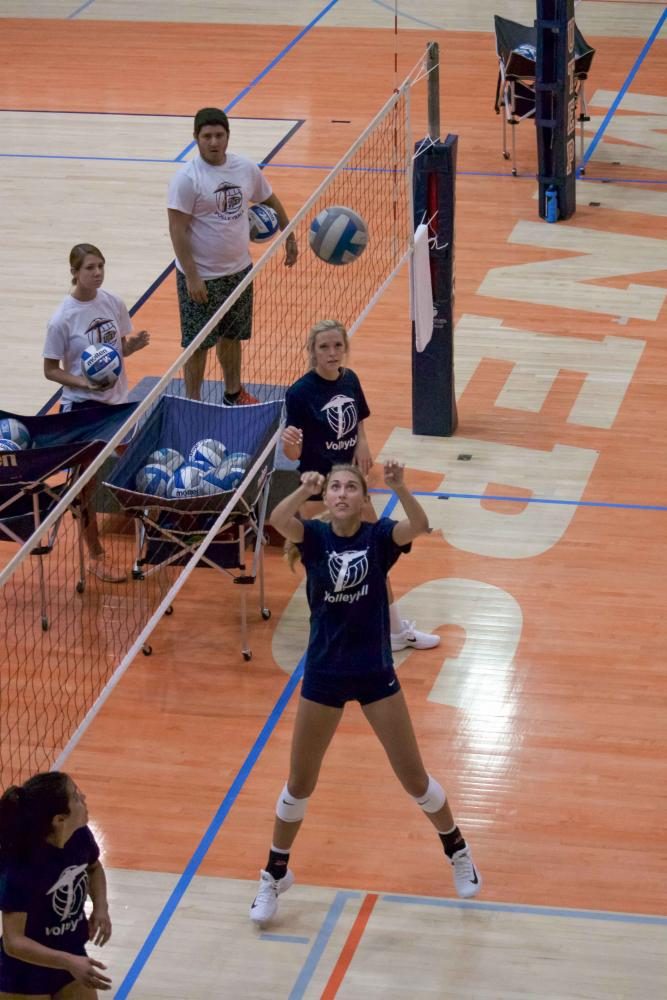 The UTEP volleyball team will open the 2017 season this weekend in Denton, Texas at the North Texas Invitational. 
The team was originally scheduled to play in the I-10 Cardinals Classic in San Antonio, Texas but the tournament was cancelled due to Hurricane Harvey making it's way up the gulf. 
The team was able to join the Invitational on Friday morning because Prairie View A&M withdrew from the tournament due to Hurricane Harvey. The Miners will meet with Montana at 6 p.m. (MT) on Friday, Aug. 25 followed by a show-down with longtime former Western Athletic Conference and Conference USA foe Tulsa on Saturday, Aug. 26. First serve against the Hurricane is set for 10 a.m. (MT).
The Grizzlies are 2-0 against the Miners all-time while UTEP holds a 28-24 advantage in the longtime series against Tulsa. 
"We're so thankful to North Texas for including us in their tournament," UTEP head coach Holly Watts said in a press release. "We're excited to get on the court." 
The two matches will be played at the North Texas Volleyball Center. 
Texas Tech, the Miners home opening opponent, also had their season opening tournament cancelled in Houston, Texas due to the hurricane. The Red Raiders will play a single game against host North Texas on Saturday, Aug. 26.
The Miners and Red Raiders will meet on Wednesday, Aug. 30 at 6 p.m (MT) in Memorial Gym.