Women's volleyball falls to Montana in season opener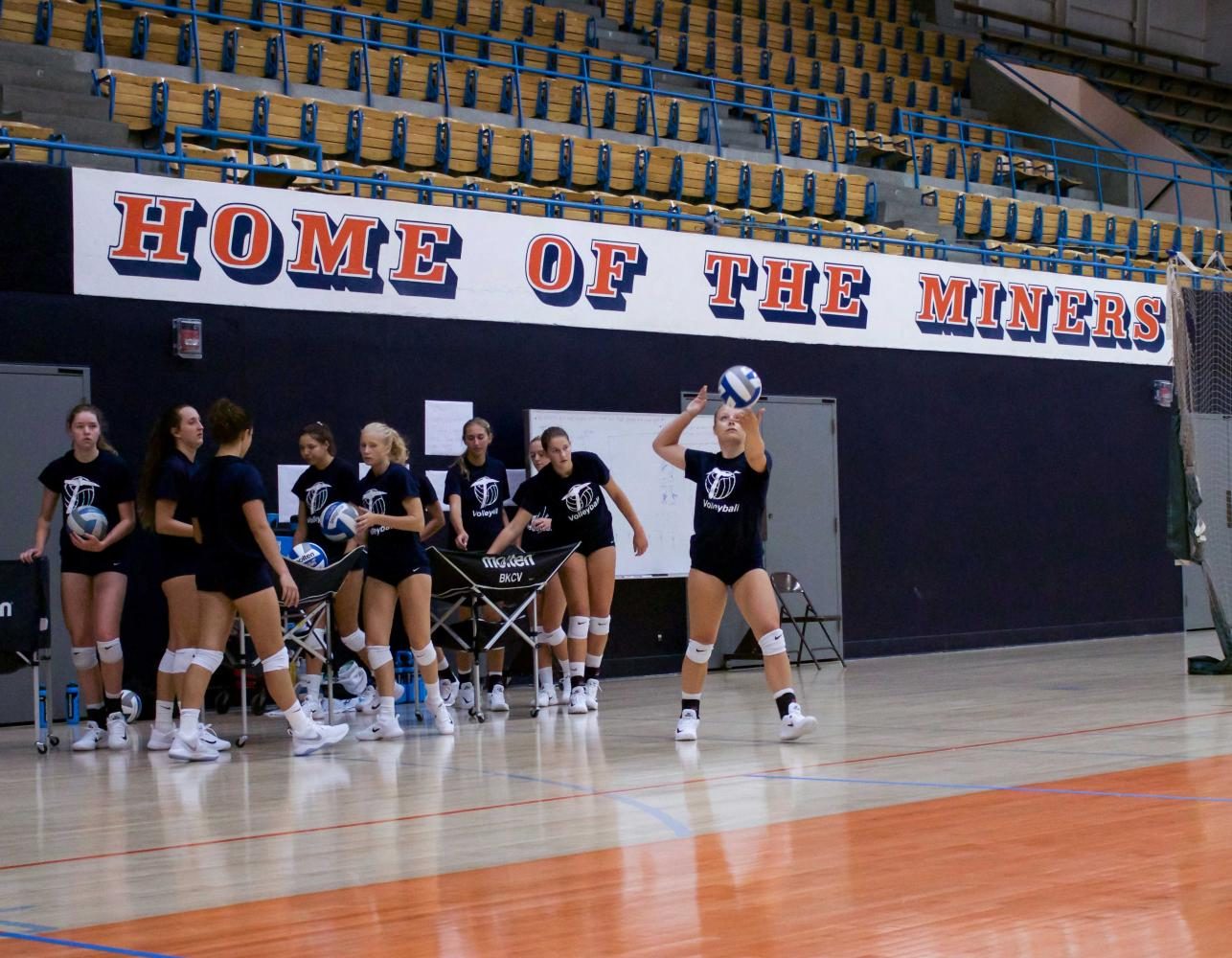 Mike Flores, Staff Reporter
August 25, 2017
With a last-minute entry in the North Texas Invitational after Hurricane Harvey forced the Miners to cancel their plans for the I-10 Cardinals Classic, the Miners were unable to come out on top in their season opener against Montana on Friday night. The Grizzlies beat the Miners soundly, three sets to one.
The Miners took set one from Montana 25-22 and was one point away in the second set from taking a 2-0 set lead. Montana battled their way back to a 28-26 victory in the second set to tie it up at one. The Grizzlies used their momentum to erase the early deficit and win three straight sets to win the match.
In the first two sets, it was anyone's game as both teams were in a toe-to-toe battle. UTEP failed to close the deal on set two and Montana left little to no doubt on who would come out with the victory as they beat UTEP 25-13 in set three and closed out the contest 25-14 in set four.
Montana totaled 55 kills, 46 assists, 25 digs and eight team blocks, compared to UTEP's performance of 38 kills, 33 assists, 29 digs and seven team blocks.
UTEP sophomore Briana Arellano recorded a team-high with 10 kills and contributed with six digs as well. Standout freshman Mallory Yost added in nine kills herself as she hit a .615 clip tonight. And senior setter did her job with 27 assists on the night, along with four kills.
The Miners will look to even up their record and get their first win on the season when they meet former WAC and C-USA rival, Tulsa at 10 a.m. (MT) tomorrow, Aug. 26 in the second and final game of the North Texas Invitational.