Cross country teams ranked second and third in C-USA Preseason Poll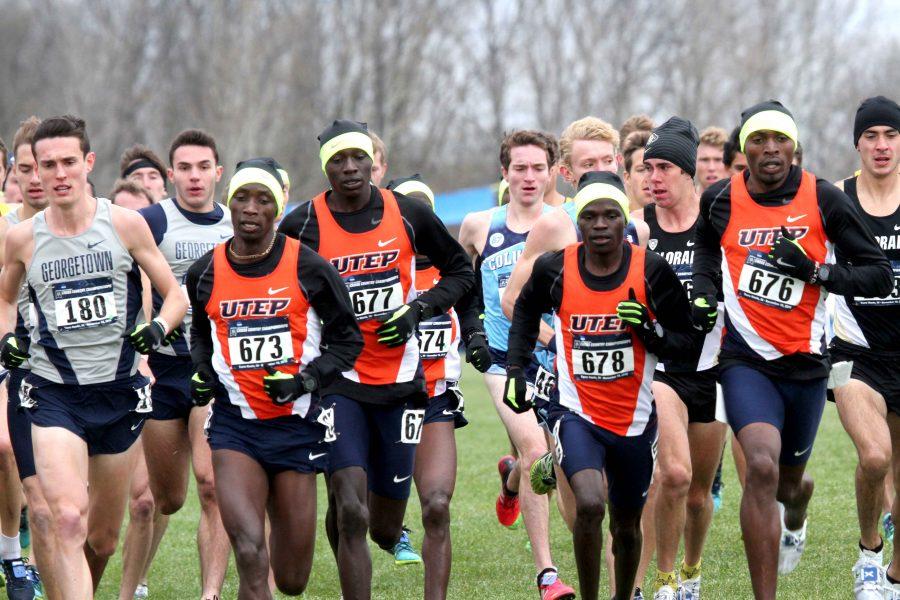 Conference-USA's front office has announced the 2017 cross country preseason poll for Miner teams. The men's team ranks second while the women rank third.
The men's team captured four first-place votes, just two votes behind No. 1 ranked Middle Tennessee.
In 2016, the men's team captured its second straight C-USA title after they tallied a total of 24 points to defeat Middle Tennessee by 12 points.
Returning for the men this season will be junior Antony Kosgei, junior Jonah Koech and sophomore Michael Saruni.
Koech led the team at the conference championship earning a second-place finish and securing first team honors. Kosgei finished every collegiate meet in the top 10 during the 2016 regular season. The UTEP junior placed fifth at the C-USA Championships with an 8K time of 24:15.30. Saruni had four top-30 finishes during the 2016 campaign and earned first team honors for his sixth-place at the C-USA Championships.
For the women, the Miners are ranked third behind No. 2 Middle Tennessee and No. 1 Rice. The women's team also finished third at the 2016 C-USA Championship behind Middle Tennessee and Rice.
The Miners have three runners returning, sophomore Linda Cheruiyot, senior Lilian Koech and sophomore Winny Koech.
Winny Koech was the first female freshman from UTEP to qualify for the NCAA Championships since 2012, and the first female freshman since 2009. Lilian Koech won bronze in the 5K race at the conference championship and earned NCAA Division I Cross Country All-Region Honoree. Cheruiyot racked up four top-25 finishes in the 2016 regular season and ran a personal best in the 6K at the NCAA Mountain Regional meet with a time of 21:38.50.
The UTEP cross country teams start the season on Saturday, Sept. 2 at the Lobos Invitational in Albuquerque, N.M. UTEP will host its annual Lori Fitzgerald meet on Friday, Sept. 8.