Miners beat Western New Mexico 4-1 in exhibition opener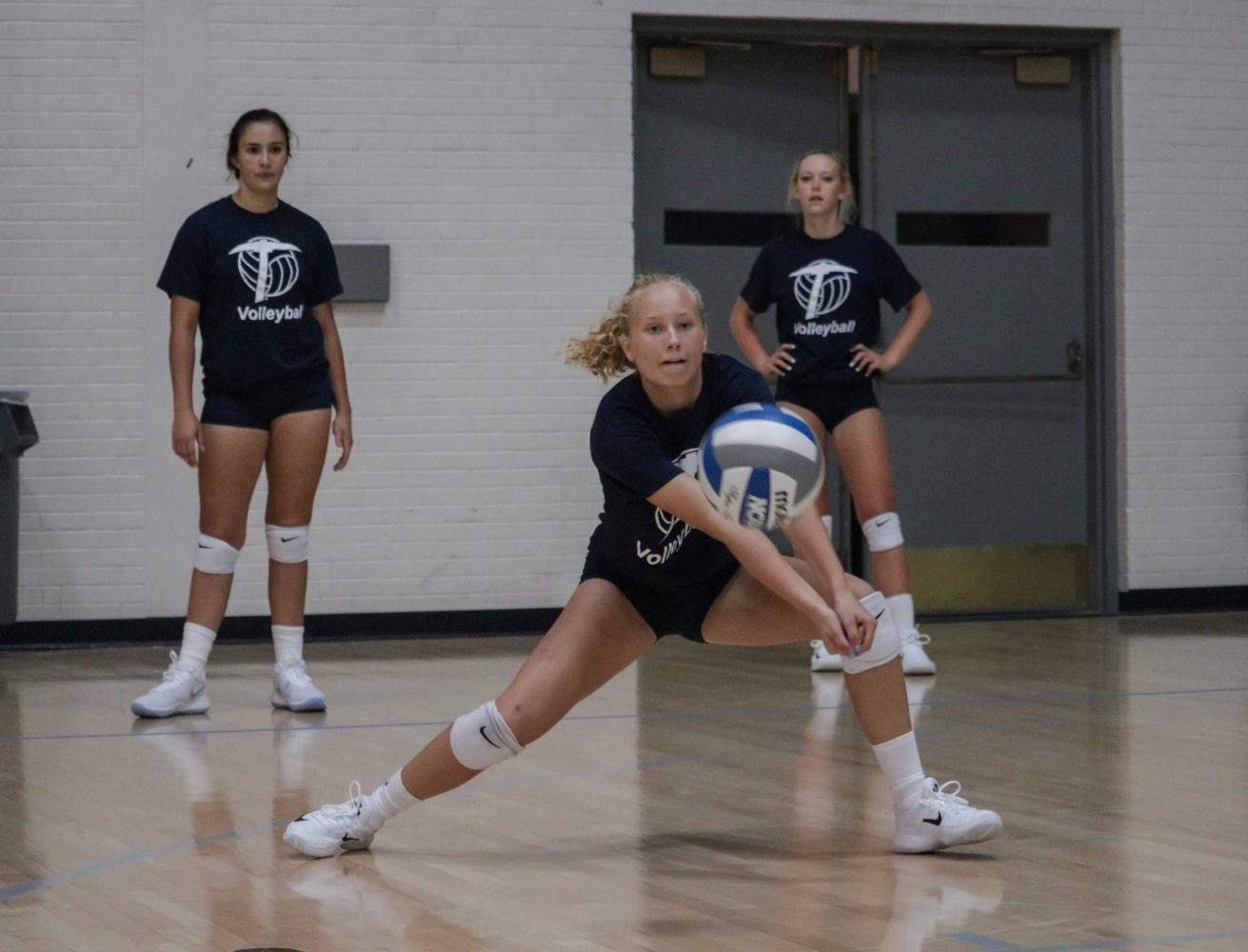 The UTEP Volleyball team took down visiting Western New Mexico in five sets (25-23, 25-20, 25-27, 25-17, 15-11) in an exhibition matchup this Saturday.
The Miners and Mustangs battled it out in a match that was close in nearly every set. UTEP claimed victory after four sets, however, the two teams agreed to play a fifth set.
Freshman players Cheyenne Jones and Mallory Yost led the Miners in kills and points. Jones had 13 kills to go with 16 points and Yost had 10 kills with 14 points.
"I think Cheyenne and Mallory did a great job today," said head coach Holly Watts. "I wanted to see our freshmen play more and I think they all did a great job for us."
In the opening set, both teams went back and forth, exchanging points until UTEP took its biggest lead at 20-17. The Mustangs answered with three straight points to tie up the game at 20.
Sophomore Briana Arellano ended a long rally at 20-19 with an errant hit to the net that tied up the set. The Miners would answer with three straight points (23-20) before eventually claiming the set 25-23 thanks to a Yost kill shot.
The second set featured much of the same action as the first with both teams exchanging long rallies for a close back and forth set.
With the teams tied at 9-9, Jones and sophomore Macey Austin used back-to-back crucial kill shots to give the Miners an 11-9 lead and earned them some distance for the first time.
"I thought that our energy level for most of the match was good," Watts said. "When we are handling the ball well that gives us a ton of options, our ball handling and our passing broke down a little bit and made those early sets close at the beginning and close all the way to the end."
Despite a 2-0 set gap, Western New Mexico started the third set strong by taking a 6-2 lead. The Mustangs remained ahead until UTEP rallied for five straight points after trailing later 10-6 to take their first lead of the set at 11-10.
The Mustangs regained the lead at 16-15 and led 20-17.
A big block point came for the Miners at a 21-19 Mustangs lead when the six-foot-one Jones used her size to earn a point that fired up her team. Despite this surge, the Mustangs would eventually claim the set 27-25.
In the final set after yet another close start, UTEP scored five straight points after a 12-12 tie that forced a Mustangs timeout. The Miners cruised the rest of the way to a 25-17 set victory that gave them the match.
"I just felt so excited seeing what we have been working on in practice transfer to the game," said Senior Amanda King. "We obviously have some things to work on, we definitely need to work on our consistency, our energy level and our play can get lazy sometimes and that will throw us off, our energy today dipped a little bit so we need to work on consistency through the whole game."
The Miners will now prepare for the I-10 Cardinals Classic, hosted by Incarnate Word on Aug. 25-26. First serve against Tulane is at 9 a.m. on Aug. 25 in San Antonio.