B.o.B in his 'Element' on stage at the Coliseum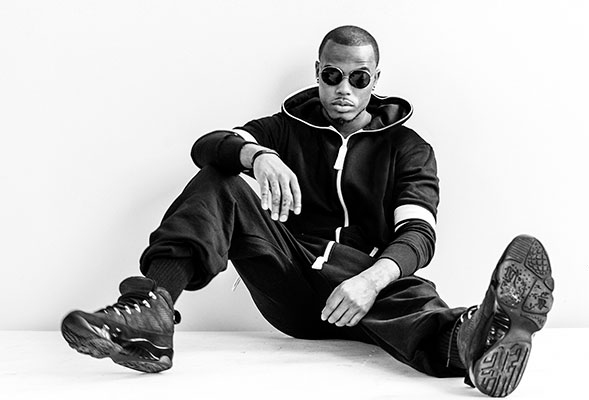 North Carolina rapper, hip-hop artist and producer Bobby Ray, better known by his stage name B.o.B, will be gracing El Paso for the first time on July 18 at the El Paso County Coliseum. He will be stopping at the Sun City as part of his "The Elements" tour.
The tour is named after his last five "Element" releases. He released his fourth studio album "Ether" in May and the fifth installment in his "Element" mixtape series.
Back in 2016, B.o.B released a compilation of mixtapes entitled "Elements," referring to earth, water, fire and air. "Ether" is the final product of the series. "Ether" is a reference to the etheric realm in which all matter and energy move through.
All of the works under his "Element" series are the first to be released under his independent record label, No Genre. B.o.B severed ties with Atlantic Records in 2008 and started his own label. The label launched in 2014 and has since signed six artists, B.o.B included.
"Ether" peaked at No. 179 on the Billboard 200 upon its release. Some of the Grammy nominated artist's hits include "Nothin' on You" (No. 11, Billboard 100),  "Airplanes" (No. 2, Billboard 100) and his latest single "4 Lit ft. T.I. and Ty Dolla $ign."
B.o.B is better known for his collaborations with other artists. Seven of the 12 tracks on "Ether" have features on them, from Big K.R.I.T. to Young Thug and even Usher.
B.o.B is known for some of his eccentric tweets regarding his beliefs.
The hip-hop artist has received a lot of backlash for his belief that the Earth is flat. Astrophysicist Neil deGrasse Tyson responded to B.o.B's statements about the Earth in an attempt to persuade him that the Earth is indeed round, but the rapper would not retract his views and even went as far as accusing NASA of avoiding questions and released a track titled "Flatline."
In the track, B.o.B expresses his views on the shape of Earth and he also asks the listeners to research David Irving, a holocaust denier, for which he received comments from the Anti-Defamation league.
Tyson responded with a track of his own with the help of his rapper nephew titled "Flat to Fact."
Following the controversy, B.o.B accepted membership into the Flat Earth Society.
He will have different special guests in different cities, yet to be announced.
The show starts at 8 p.m. at the El Paso County Coliseum, located at 4100 E. Paisano Drive. Tickets are on sale at the El Paso County Coliseum box office and online at ticketmaster.com.
Ticket prices range from $5 to $30, and $60 for VIP all-access passes.