Art duo Lxs Dos host immigration workshops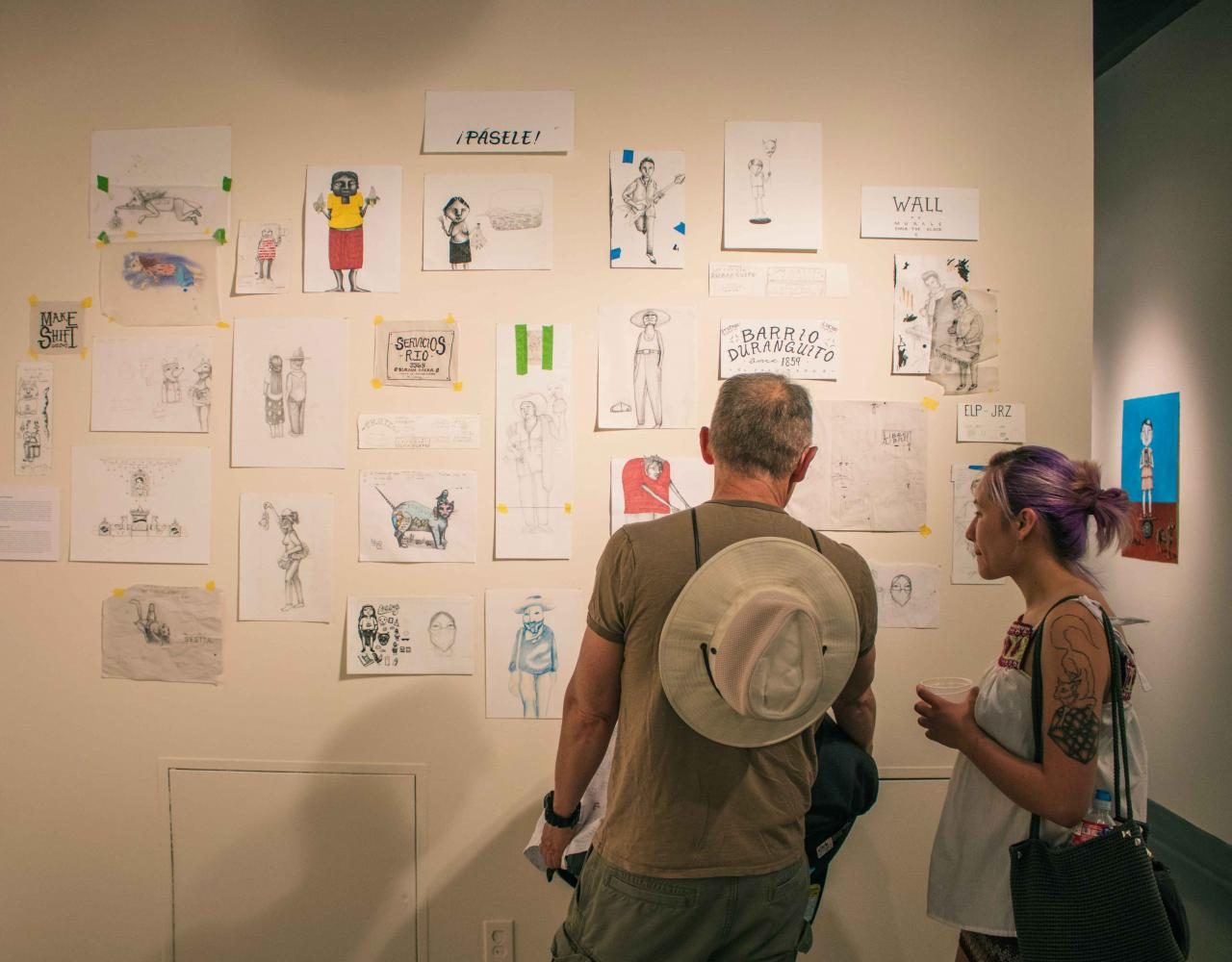 Graphic artists Lxs Dos held the "Move Your Mind! Understanding Migration and Immigration Through the Arts" workshop for high school and middle school artists from June 26 through June 30 at the Rubin Center and the Fox Fine Arts building. Lxs Dos is an art collaboration between husband and wife Christian and Ramon Cardenas.
The young artists worked alongside Christian and Ramon on a mural that was displayed at the Rubin Center. Opening reception for the LxsDos: Pásele, Pásele exhibition was held on Thursday, June 29 and the exhibition will run through Friday, Sept. 29, 2017.