Smith brings strong, physical and mental game to UTEP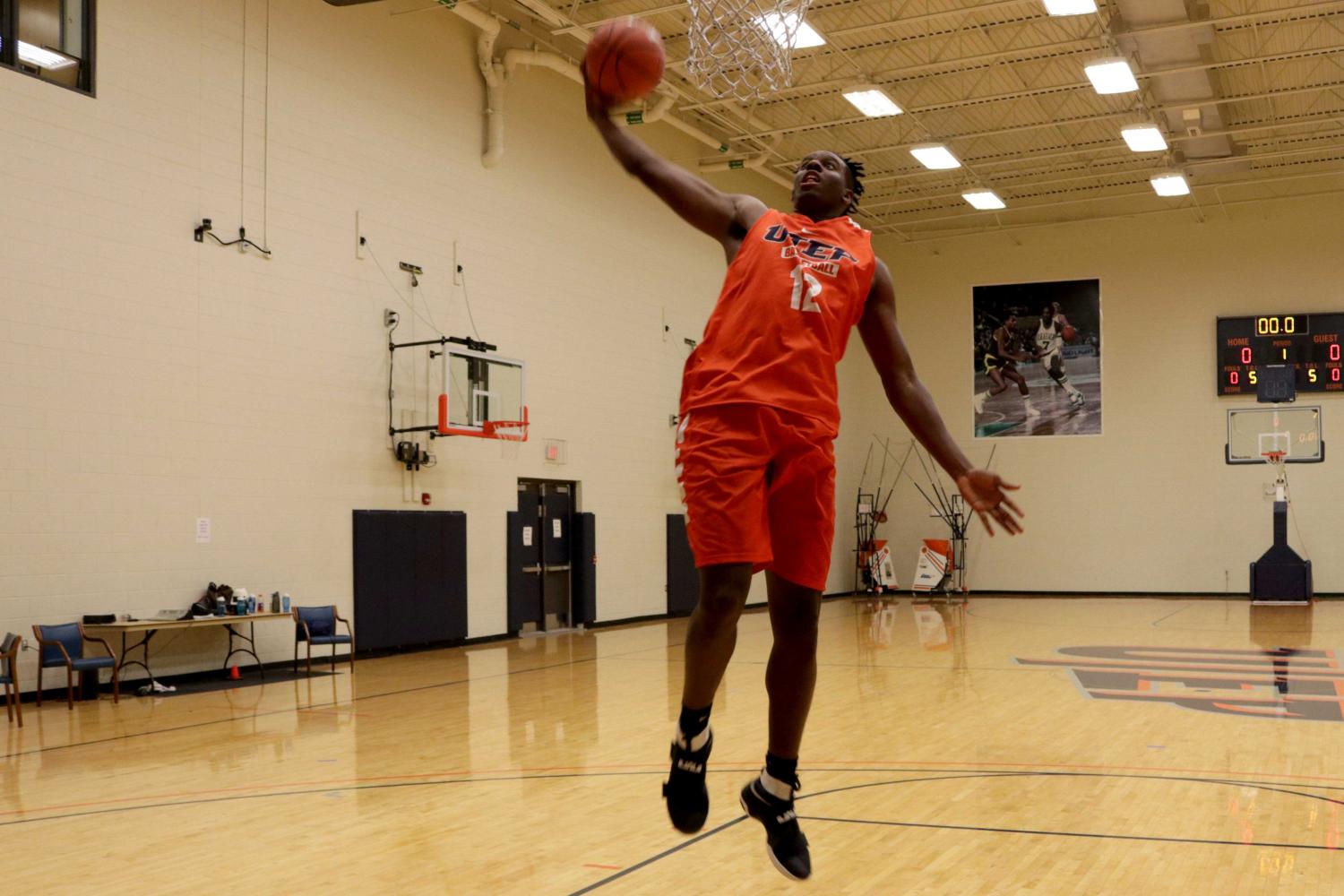 Forward Tirus Smith, out of Petal High School in Petal, Mississippi, will be suiting up for the Miners for the first time as a freshman this fall. The big 6-foot-9, 230-pound forward will be an important boost to the Miners' interior game both offensively and defensively.
"Whenever I dunked the basketball for the first time, that's when I was like, okay I can do this," Smith said. "I started playing AAU (Amateur Athletic Union) basketball and a bunch of the other guys were dunking and playing hard, and I was like dang, so I dunked it one time and I started getting scholarship offers."
UTEP relied heavily on their guard play last season after Terry Winn announced he was leaving the program and it forced the new guys Paul Thomas and Ivan Venegas to step up inside, even with their lack of experience.
While it was nice to see Thomas develop and Venegas mature, the Miners lacked a consistent and strong attack in the lane. Had the Miners had a better presence inside, the start of the 2016-17 season could have written a better script.
The former Ole Miss commit has the potential to bring a much-needed size enhancement and aggressiveness for UTEP in seasons to come. Defensively, the ability to block and disrupt shots is another highlight for the freshman.
Smith surpassed the national average with one steal and two blocks per game in his senior season at Petal High. Offensively he put together 10 double-doubles and season-highs of 30 points (versus Neshoba Central High School) and 19 rebounds (versus South Jones High School).
The freshman averaged 4.2 points and 9.5 rebounds his senior season and scored a total of 1,003 points in just under three seasons of varsity basketball and was appointed to The Clarion-Ledger's "Dandy Dozen" as one of the 12 best players in the state of Mississippi.
Miner fans should be excited about the newcomer since UTEP's rich history has always been driven by stellar defense and hard play since the days of the legendary head coach Don Haskins.
"Getting stronger with the ball and better decision making with the ball in my hand," Smith said when asked what he needs to work on to earn minutes his freshman season. "Being able to look inside for the guys on the inside and being able to get the guys on the wing off the screen, just learning the offense mainly."
Many college players today lack the patience for a quality shot opportunity. In 2015, the total NCAA average field goal percentage sat at 43.49 percent, a drop of 0.75 percent from 2014 (44.24 percent).
Smith has come to realize that in college he will need to play hard on both sides of the ball no matter what, even when his or his teammates' shots are not falling.
"The main thing I can control is how hard I defend and how hard I go rebound," Smith said. "Shots may not be falling some nights, games that you may have a rough going in, but you can control how hard you are playing and as long as I am playing hard and defending, then I'll be all right."
The power forward may find himself earning minutes for Floyd in no time, apart from what he can do physically. With an attitude like his, Smith is a prime example of what many collegiate players stepping on the court for the first time should try and emulate.