Guard Isiah Osborne ready to take the court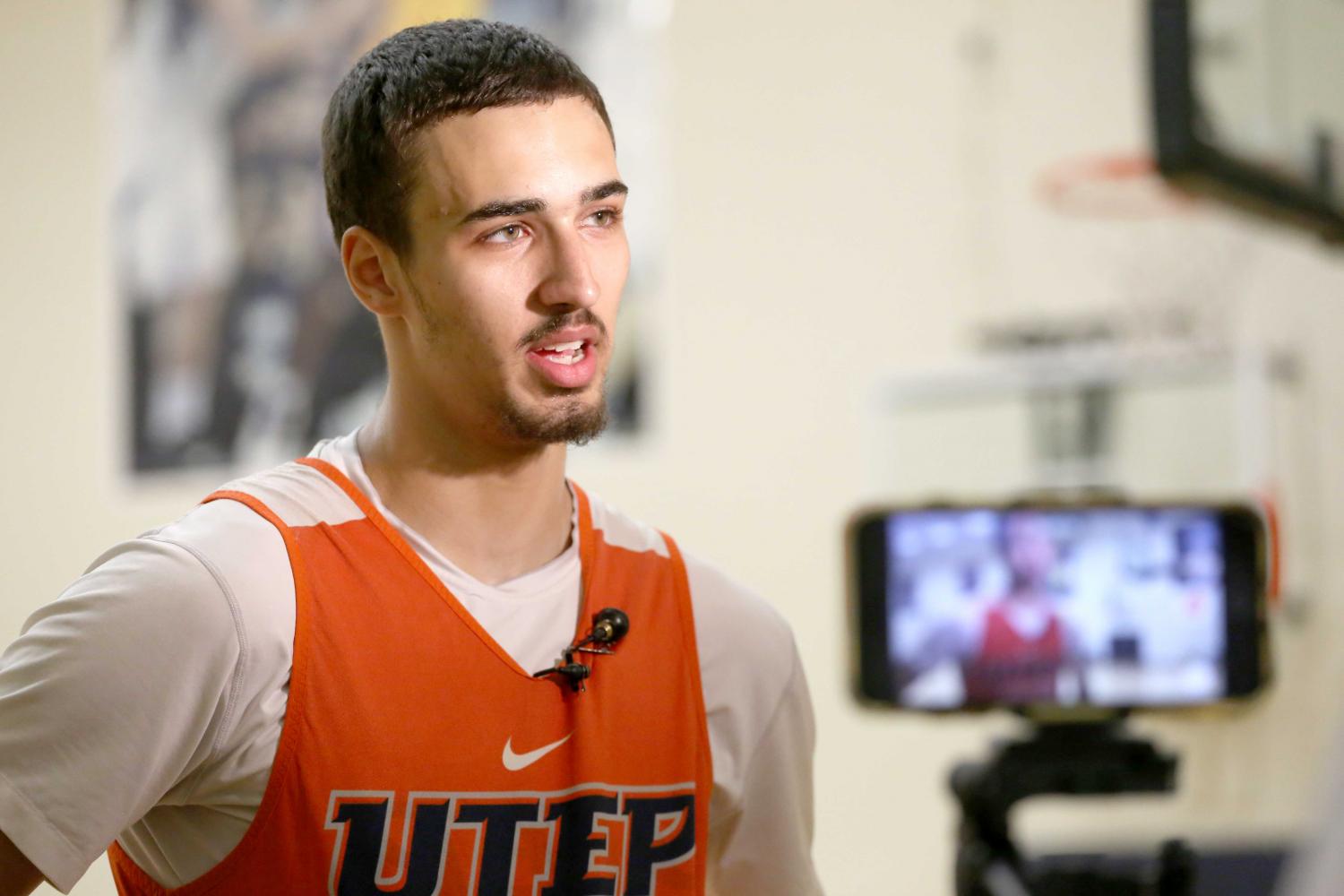 After sitting out last season per NCAA transfer rules, sophomore guard Isiah Osborne from Windsor, Ontario, Canada, is eager to finally earn some playing time in the upcoming 2017-18 basketball season.
"I'm so ready, I've been waiting since the start of last year. I thought I was going to be able to play, but they ruled a no," Osborne said. "It's really tough, I've always been playing my whole life–never sat out before and just going through the games (last season) and seeing the guys when they were in the struggle, it sucks, you couldn't help them."
The Miners started the 2016-17 season 2-13 before winning 13 of their last 17 to close it out.
The 6-foot-5 sophomore was the second-leading scorer on the University of Windsor's 2015-16 squad, averaging 15.0 points, 4.9 rebounds, 2.3 assists and 1.2 steals.
In 2016, Osborne was a member of the Toronto 3D Global Sports Team that toured China in May of 2016 and played games versus All-Star teams representing the First League of Lithuania, NBA D-League/NCAA of the United States, and the China National B Team.
Osborne was also named the CIS (Canadian Interuniversity Sport) Rookie of the Year.
"I think I am a really good player," Osborne said. "I can space the floor, get good shots up, take it to the hole and just be a really good player and addition to the team."
One of Osborne's early career highlights was when he scored a game-high 35 points in a preseason exhibition versus Division I Charleston Southern at the NCAA/OUA Tip-Off Classic in Windsor, Ontario. The guard also tallied seven rebounds and five steals in the contest.
Count on another talented guard to help boost UTEP's roster this upcoming season.