After a year of watching, Trey Wade is ready to play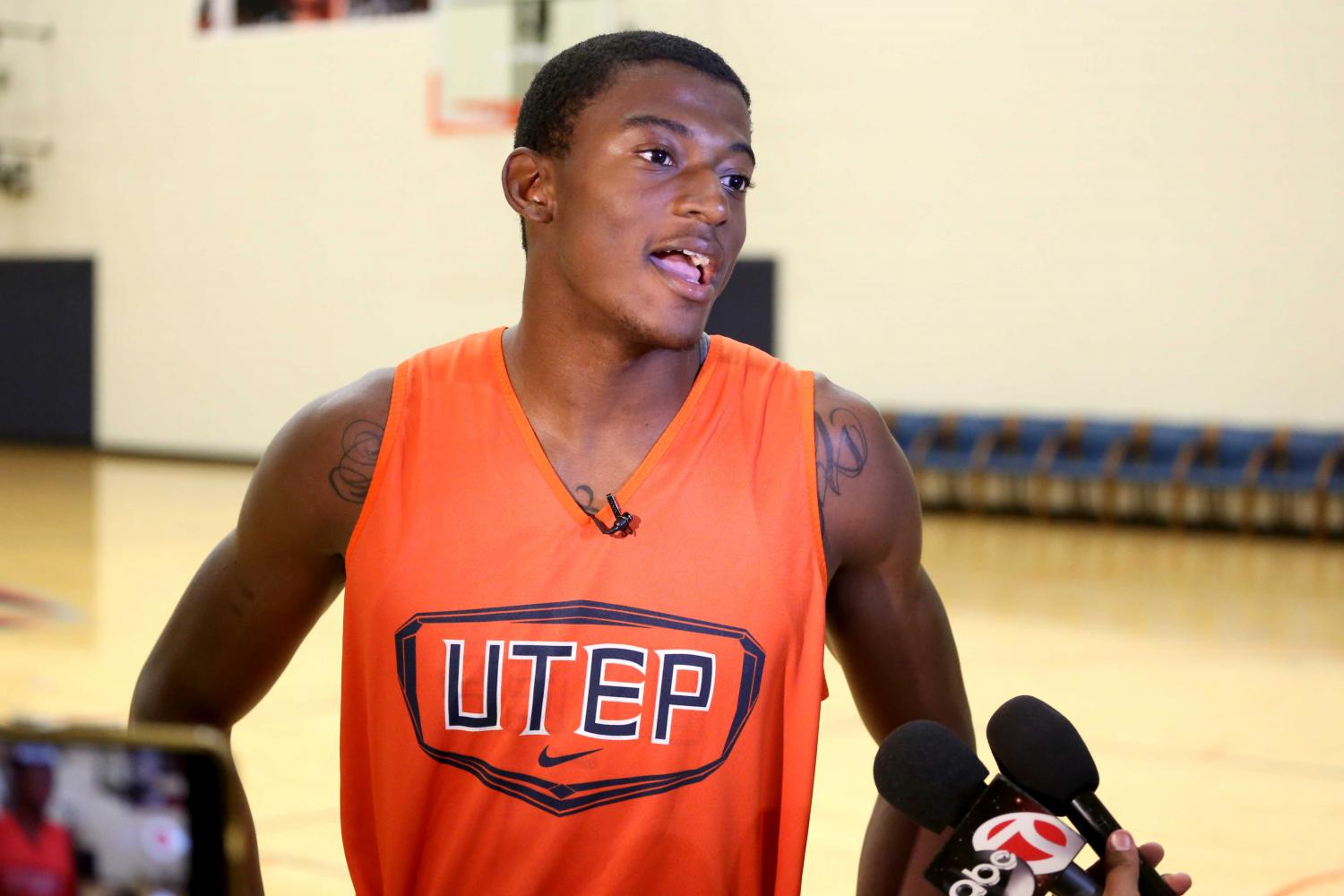 Mike Flores, Sports Editor
June 27, 2017
UTEP basketball introduced Trey Wade to the media on Monday, June 26, and after a year of waiting and witnessing the Miners' ups and downs from last season, the 6-foot-6 guard from Austell, Georgia is finally ready to contribute on the court.
Wade played for South Cobb high school, and rose some eyebrows after his spectacular senior season where he averaged 19.1 points per game, 7.5 rebounds, showed off defensively with 2.2 blocks per night and 1.7 steals per contest.
However, Wade was still overlooked and didn't have a single D1 offer on the table, until he shined at the AAU circuit, where UTEP's head coach Tim Floyd snatched the explosive 180-pound guard. It was a last minute grab for Floyd, as Wade had already committed to improving his skills at the Skills Factory Prep out of high school.
But as it turned out, Wade ended up coming to the UTEP campus last year after he was offered a scholarship, but couldn't suit up to play his first year on campus.
"Floyd found me at the last second, like the last three weeks before school started. I came to down here (El Paso) and committed," Wade said. "His history (Floyd's) and his background as far as his success as a coach and getting his players to where they need to be. That's what really sold me."
Having to watch from sidelines and itching to be out on the hardwood with the guys from last year was rough for Wade as the Miners struggled to begin the season, but Wade knew UTEP had their midseason turnaround in store from the get-go.
"For me sitting out, it was kind of hard being at the game sitting and knowing that I couldn't help them, but I knew they would bounce back. I knew the team and what kind of guys we had," Wade said.
Nonetheless, Wade will finally get the chance to showcase his skills after the wait, and he is eager to perform in front of the city of El Paso.
"I'm a two-guard, I can defend really well, I'm really long. And I'm a competitor, I like to win," Wade said. "My athleticism will stand out. Me getting up and down the court, and me being able to shoot the ball for my size, I think that's going to be a good thing. I just want to do anything to win."
This year's freshman class will have an advantage over previous classes as the Miners are set for a pre-season tournament from August 15-20 in Costa Rica, where fans and supporters get the opportunity to see what the new players have in store.