Day two of Street fest closes annual festival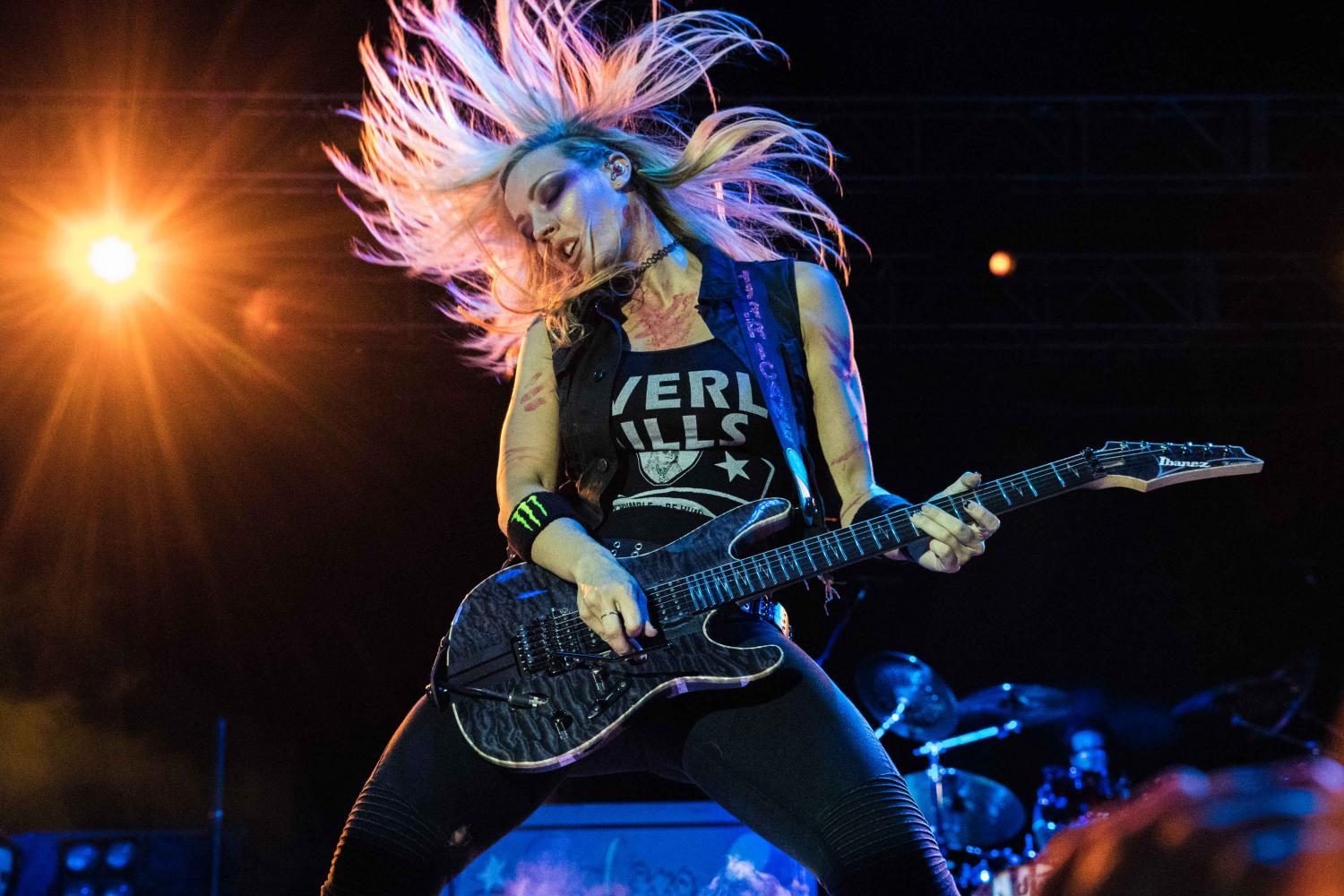 In front of a roaring El Paso crowd, fans of all ages gathered on day two of the 2017 El Paso Downtown Street Festival. Despite the unpredictable weather filled with wind and rain, even more fans, compared to the first day of the festival, showed up to watch classic rock bands such as Jackyl, Dokken and the headliner, Alice Cooper.
Jackyl and Dokken drew the El Paso near during their respective roaring opening sets. They led the classic rock fans to relive all the hits that still ring decades later. Before the headliner came out, the Street Festival prepared for its ending with their annual firework display. Then came out Alice Cooper, who thousands were ecstatic to see. From getting his head chopped off by a guillotine, to beach balls soaring through the crowd, to practically everyone jamming out to "School's Out," Alice Cooper closed out Street Fest in an impressive fashion.