Reviewing MLB's most surprising teams after first two months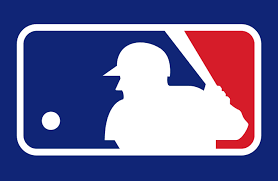 With the first-quarter of the 2017 Major League Baseball season in the books, teams from both the National League and American League have provided baseball fans with excitement and some interesting developments in the young season.
Surprising National League teams
Arizona Diamondbacks
The National League West division has been baseball's most interesting in the first two months of the season. Last season, the Arizona Diamondbacks finished fourth in the NL West with a record of 69-93. The high expectations for the Diamondbacks in 2016 were quickly wiped away after All-Star center fielder A.J. Pollock sustained a fractured right elbow on a headfirst slide into home plate in Arizona's 7–4 exhibition win over the Kansas City Royals on April 1, 2016. However, in 2017 the Diamondbacks have started a new, unexpected script with a strong offense and consistent pitching. Starting pitcher Robbie Ray will get the start in their series opener with division rival San Diego on June 6. Ray is currently on a three-game winning streak and has not allowed a run in 23 and 2/3 innings, which is a stretch that dates back to May 14. Offensively, the Diamondbacks lead all of baseball in at-bats, with 2,038, and are in fourth place for hits with 524. All-Star slugger Paul Goldschmidt leads the league in runs, with 48, to go along with 13 homers and a .306 batting average. Right-fielder David Peralta has a .306 batting average and third baseman Jake Lamb is tied for third in all of baseball with 46 RBIs.  Arizona currently sits in third place of the NL West with just two games separating them from Colorado and Los Angeles. We'll see if Arizona can sustain their strong start and make the Dodgers and Rockies sweat it out in a close divisional race.
Colorado Rockies
The Colorado Rockies are also off to a hot start in the NL West thanks to excellent starting and closing pitching to go along with an explosive offense. Leading the mile-high city's offense has been center fielder Charlie Blackmon, who also leads all of baseball in at-bats, with 241, thanks in part to a league leading 79 hits and eight triples for a total of 47 RBIs. Teammate and first baseman Mark Reynolds (tied with Lamb from Arizona) has 46 RBI.  In terms of pitching, the Rockies rank second in wins (36) and first in saves (23). Starting pitcher Antonio Senzatela is currently tied with five other pitchers for wins in the majors with seven overall and a 3.49 ERA. Closer Greg Holland has been lights out, securing 21 of the Rockies' 23 saves with a 1.25 ERA and 30 strikeouts. With the Dodgers contending as expected and the Giants sitting in dead last tied with the San Diego Padres, the NL West rivalry, Dodgers versus Giants, will not be the hot talk as it normally is. Instead, it is these two surprising division contenders who have emerged in the NL West that have certainly been an exciting and refreshing twist.
Milwaukee Brewers
The reigning world champions Chicago Cubs have not had the start they, or anyone else expected, as they currently sit just a game over .500 at 28-27 overall. Many would have thought the world champions would have a 10-game plus National League Central division lead by the time we hit June. Instead, it is the Milwaukee Brewers who currently sit comfortably in first place. The Brew Crew's success is highlighted by a high-flying offense with first-baseman Eric Thames leading the way. Thames started the season on an absolute tear, hitting a total of 11 home runs in the first month. That set a Brewers team record for the month of April. Since then, Thames has cooled off, adding just four homers since and bringing his total to 15. Zach Davies, a 24-year-old starting pitcher, pitched six scoreless innings against the Dodgers on June 4 to earn his team-leading sixth win. This also lowered his team's starting rotation ERA to 1.32 in the Crew's last 10 games. This start for the Brewers is another refreshing sight in the NL that brings excitement to how the NL Central race will shape up to be throughout the summer. Along with the Pirates, Milwaukee is 5-5 in their last 10 games meanwhile the rest of division in under .500, the Crew will take what they can and try to hold onto to first place as long as they can before the Cubs wake up from their first hangover season in 108 years.
Surprising American League teams
Minnesota Twins
The Minnesota Twins are quietly sitting atop the American League Central thanks in part to stellar fielding and pitching. The Twins have the second fewest errors in the majors with 22 and also feature the best defensive efficiency rating of any other team with a .715 mark. The only team with fewer errors is division rival Kansas City, who has just 18 on the season. Starting pitcher Ervin Santana leads the MLB with the lowest batting average against (.156) and is tied for second in wins with seven. Offensively, third baseman Miguel Sano is carrying the load for his team right now. Sano leads his team in nearly every statistical category with 14 home runs, 43 RBI, and 54 total hits with a .303 batting average. Luckily, it has not been just the offensive production that has put the Twins in contention as they rely on a more consistent mix of defense and pitching. We'll see how long the Twins can keep pace with the defending American League champion Cleveland Indians, who sit just one game behind.
Houston Astros
Of all the teams discussed, the Houston Astros are the first team on this list that any baseball fan would have expected to start well in 2017. However, I don't think anyone expected a start so dominant. The Astros currently hold an eye-popping 41-16 record just two months in. Houston has the best record through 57 games since the 2001 Seattle Mariners, who started 45-12 that season. The Astros have swept three-straight series, including their most recent three-game sweep over in-state and division rival Texas and have not lost since May 24. Starting pitcher Dallas Keuchel has been the best pitcher in the majors to start in 2017. Keuchel leads the majors in ERA (1.67), wins (9), and WHIP (0.87). Offensively, while still leading his team in batting average (.323) and steals (11), it is no longer second baseman Jose Altuve doing it all on offense for this Houston team. Carlos Correa, George Springer, and Marwin Gonzalez all have 30 plus RBI, with Springer leading the way via the long ball for a total of 16 homers(tied for third). Correa's patience at the plate has earned him a team leading 24 walks and .930 OPS. This Houston team is loaded and has learned to win often and early. The division lead for the 'Stros is a dominating 13.5 games and they are showing no signs of letting up anytime soon.