Chihuahuas fall short despite late surge against Salt Lake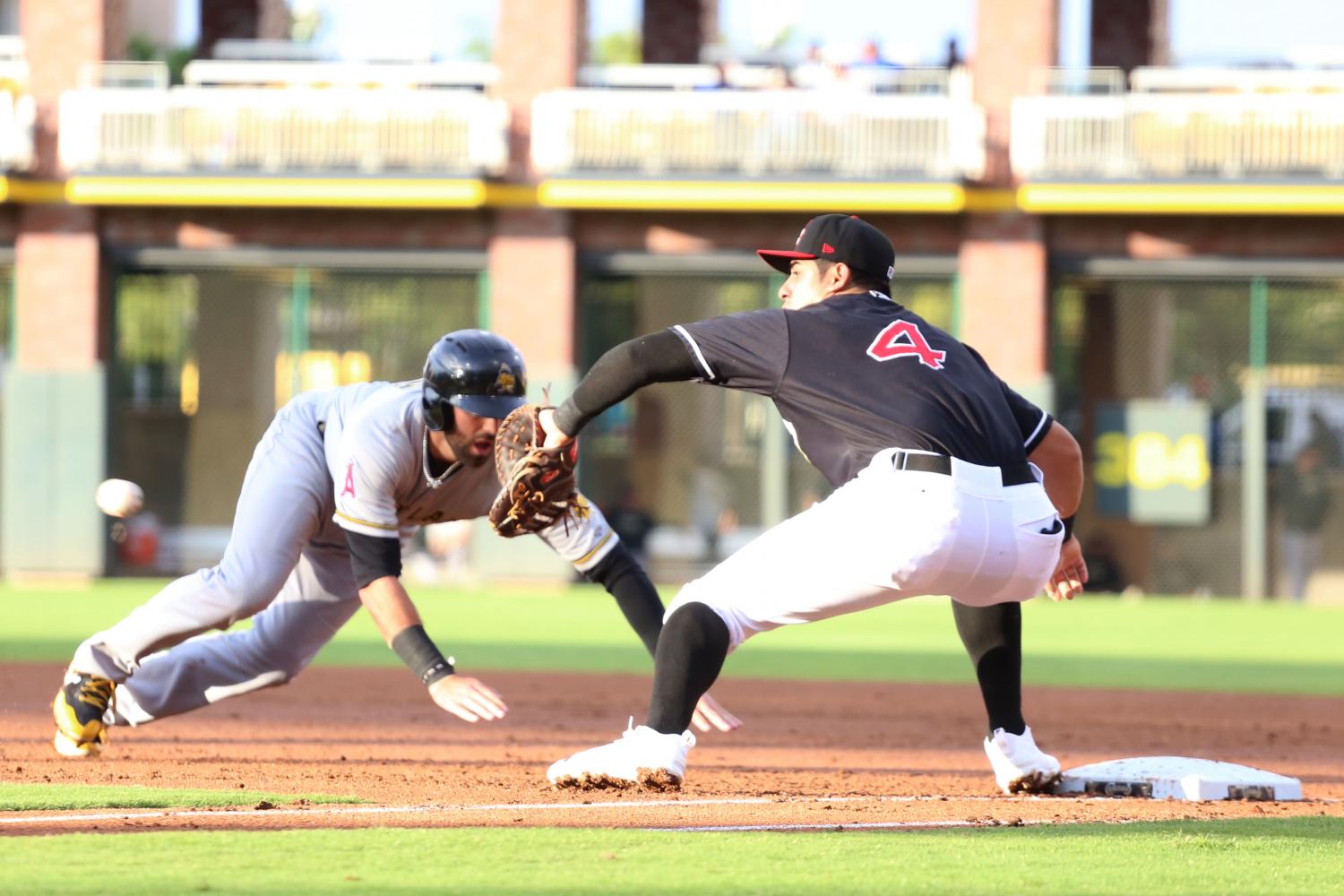 Mike Flores, Sports Editor
June 2, 2017
The El Paso Chihuahuas trailed the Salt Lake Bees 10-0 at the end of the third inning and they nearly pulled off the largest comeback in team history, as they came up short against the Bess 11-10 at Southwest University Park.
Salt Lake's C.J. Cron nailed two home runs in the opening three innings to help build the commanding lead over the home team. Cron ended his day with seven RBIs.
However, the Chihuahuas rallied back by scoring three runs in bottom of the third and fifth inning to close the gap 10-6. In the seventh inning, El Paso got two more runners to cross the plate, but still trailed 10-8.
At the top of the ninth inning the Bees added one insurance run, which ended up being the deciding factor and gave Salt Lake 11 points. The Chihuahuas scored two more runs in the bottom of the ninth to cut the lead 11-10, but could not get a third runner across home plate to tie the game.
El Paso's Jose Pirela and Christian Villanueva totaled three hits apiece for their squad. Pirela led the Chihuahuas with three RBIs and hit one home run. Third baseman Diego Goris knocked one over the wall as well.
As a team, the Chihuahuas were out-hit by the Bees 17-14, and could not overcome the early double-digit deficit. The winning pitcher for the Bees was Troy Scribner, who is now 6-1 on the year.
Game two of the series is Friday with the first pitch set out for 7:05 p.m.