Editor's note: (A) May was 2017's peak at its finest and most everyone slept on this month hardcore. There was great indie music from the likes of Alex G, Mac DeMarco and Perfume Genuius as there was top hip-hop albums from the likes of Snoop Dogg, T-Wayne, The Underacheivers and Gucci Mane. Wake up because the month of May was killer. (L) May has redeemed itself through music. It was an indie lovers dream. There were tons of amazing new releases this month, which more than makes up for the disastrous releases of April.
Below are some of the albums reviewed by Copy Editor Leslie Sariñana (L) and Editor-In-Cheif Adrian Broaddus (A). If you have any suggestions on albums to review in June, email us at [email protected].
Paramore – After Laughter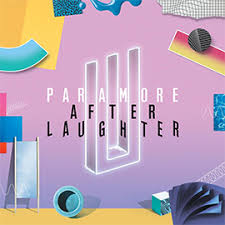 (A) : I'll admit it, after hearing their self-titled album in 2013, I thought it would be the end of the pop-rock band Paramore. I thought frontwoman Hayley Williams would finally pursue her solo career and ditch the band to venture into new possibilities. Oh was I wrong.
When I first encountered Paramore performing "Misery Business" at the MTV Video Music Awards almost ten years ago, the first thing that attracted me to the band was Hayley Williams' ferocious demeanor. Ten years later, she, guitarist Taylor York and drummer Zac Farro give the biggest ying-yang of a 80s punk rock inspired album. Williams traded the furocity for a more bubbly sound, and she did it without it sounding quirky, commercial or poppy.
The band uses the 80s inspiration with neon colors and feel-good sounds. On "Forgiveness," Williams has no intentions for forgiving her ex-lover she talks about, but the lively guitar suggests a hopeful future for the grudge to end. On "26," Williams encompasses the slowed down, acoustic song, which parallels the likes "Misguided Ghosts" and "Only Exception," but this time, Williams sounds more mature than ever before. Tracks like "Pool" and "Grudges" further show how much she and the band have progressed through the years.
Overall, with the exception to few hiccups and dragged on songs, it is very noteworthy that the band took a risk with "After Laughter" and succeeded in bouncing back after such a rough patch with "Paramore."
(L): Just when I thought Paramore was coming to an end, they completely switched gears and created something that revitalized them. It's been four years since their last album, and the break was more than necessary. Despite Williams' dark and personal lyrics, "After Laughter" comes off more relaxed and genuine. Their self-titled album was not enjoyable because it was too aggressive in trying to show everyone that the band was fine and the Farro brothers' departure didn't affect them. Clearly it did.
Hayley Williams, Taylor York and Zac Farro have truly proved that they can adapt to change well. As far as sound goes, Paramore has shed all traces of their early 2000's angst upped rock. "After Laughter" is hard to categorize, but it falls closer towards indie-pop. Their lead single "Hard Times" has the strongest 80's and dream-pop sounds.
York outdid himself in composition for this album, as did Williams with her lyrics. They did such a great job at fitting the words to the sound that you'd never be able to tell that they worked on them separately. When working on "After Laughter," York composed the melodies and Williams later wrote the lyrics to the tracks. This way of creating music doesn't always go well because it's obvious the two were done separately, but York and Williams mastered it.
The sounds have gotten lighter, but the lyrics got more personal, dark and honest. Williams addresses her own depression and finally sings about what her feelings are about the band changes. She addresses this primarily in "Caught in the Middle" and "Grudges," singing lines like, "I don't need no help, I can sabotage me by myself" and "Why did it take us so long? To just let go." She also touches on this in "Tell Me How" with. "I guess it's good to get it off my chest, I can't believe I haven't yet."
The two stripped back/more acoustic songs on the album are "26" and "Tell Me How." York's stripped back arrangements are what shines in these songs. "26" marks the first time the band utilizes string arrangements and it works wonderfully, which emphasizes the sorrow in Williams's lyrics.
Stand out tracks on the album are "Told You So," "Fake Happy" and "No Friend." "No Friend" is one of the most unique tracks Paramore has created to date. The track is four minutes and twenty seconds of someone speaking in a preach like manner over a steady drum and bass dream. What they speak is not exactly clear, but the person goes through the band's history and alludes to lyrics from songs on previous albums.
"After Laughter" proves that Paramore is here to stay, but even if they decided to call it quits with this album, it would definitely be a great note to end on.
Mac DeMarco-This Old Dog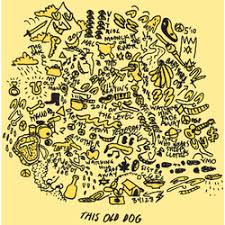 (A): This album could be the album of the year for me. It's hard to imagine an album that would top his 2014 indie folk classic "Salad Days," or even his impressive EP, "Another One." But on "This Old Dog," Mac DeMarco defies all odds through warmth and depth. His previous work is known for being loved and hated for its laziness, calm and chill sound. On this tape, he uses all the stereotypes his fans and haters have built around him to the fullest.
Unlike his previous work, "This Old Dog" is DeMarco at his most cohesive and shows so much growth in his artistry. Each song transitions to the other smoothly, which is odd because most of his work feels a little disgruntled at times. He dives deeper into the folk genre instead of using psychedelic rock to try and supersede his production, which proves to be successful for him. Although, he still uses synth keys with the acoustic sounds and makes it work somehow.
The intro to "For the First Time" immediately captures the audience the way that songs like "Chamber of Reflection" once did. He brings forth chill, acoustic-filled jams on "Baby You're Out" and "One Another," which are sure to be live thrillers. He truly hits his high and showcases his growing maturity on tracks like "Still Beating" and "Watching Him Fade Away."
This is an album you can listen to at any point in your life, which makes it so special. Listen to it while studying as background music or as you fall asleep to serve in a harmonic mode. Play this album in the car to start the day or play this tape after a long day at work (more specifically "Sister"). Wherever you are in life – in love, after a breakup, happy, sad – you can play "This Old Dog" because of its universal sound.
(L): I never paid too much attention to Mac DeMarco until this album. After listening to only two songs on the album I had to put it down and go back to the beginning of his discography, and I'm definitely glad I did.
He is among few artists who keeps the same sound and doesn't sound tired. The acoustic and slight psychedelic sounds work perfectly for DeMarco. This album puts you in a trance you never want to wake up from. You have to admire the way DeMarco arranges the music so well.
DeMarco shows growth on this album in the most subtle of ways. The sounds on this album are cleaner and well thought out. Even the lyrics show maturity. It's hard to listen to this album and think of DeMarco as the unserious guy who often likes to parade around naked and goof around. We get to see a more serious Mac through "This Old Dog."
"My Old Man" and "Watching Him Fade Away" finally hints at DeMarco's relationship with his father, something DeMarco had never touched on before. DeMarco didn't have a relationship with his father until recently when he was diagnosed with cancer. He got more personal on this album. His conflict with his father and even himself translate vividly to listeners.
"Moonlight on the River" is the longest track on the album, clocking in at seven minutes. Listening through you never realize just how lengthy the song is because it never drags on or tires out, even with the change in tempo towards the end. The lead single, "This Old Dog" is a total classic that deserves more recognition. It's going to be the one song everyone knows Mac DeMarco for.
This is by far one of my favorite albums. It's the album that will lift your spirits and keep you going. Play this when you've given up and end up in your car overlooking the city. This is one you can keep playing over and over again for years to come.
T-Wayne – T-Wayne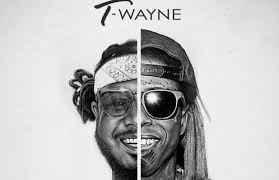 (A): I don't know whether to be jumping in joy over the release of this album, or pissed off at T-Pain for holding off on this album for so long. This 8-track mixtape feels like a drunk text after a late night drinking that T-Pain sent out randomly, but instead of it being a complete disaster, the message was well-thought and planned accordingly.
First off, let us revisit 2008 when T-Pain and Lil Wayne controlled the music world. T-Pain came off his most successful album, "Three Ringz," which was filled with awesome auto-tune bangers, like "Can't Believe It" and "Chopped 'n' Skrewed." On the other side, Lil Wayne was coming off his illustrious album, "Tha Carter III," which received a lot of praise and multiple awards, including three Grammy awards.
It's safe to say both were the kings of the late 2000s and whenever they collaborated, it was so smooth. They had this mixtape in the crockpot for eight years and T-Pain refused to serve it to anyone until 2017.
The mixtape is a treat for anyone who grew up with T-Pain and Lil Wayne. It's effortlessly groovy, and although it may lack cohesion, it's nostalgia wrapped up in two artists. "DAMN DAMN DAMN" sounds like "Lolipop" mixed with "Can't Believe It" and it sounds beautifully put together. "Waist Of A Wasp" is probably T-Pain at his weakest rapping, but Lil Wayne picks it up with his muddy voice at the end. "Breathe" broadcasts T-Pain's strength on production and it's highlighted by Lil Wayne's vocals, which even sounds similar to hints of "A Milli." "Snap Ya Fingas" could have been condensed and added to an outro of "Buy You a Drank."
Overall, this mixtape was not intended to be a great hip-hop album, but rather to showcase the professional friendship T-Pain and Lil Wayne had at their peaks. Had this album been released in 2009, who knows how the music community would have taken it. Now, six years down the line, this album is cherished as a nostalgic treasure.
(L): The collaborative work of T-Pain and Lil-Wayne; T-Wayne. It's been awhile since either artist has been relevant. This eight track mixtape seems to be targeting a specific audience. This mixtape sounds more like two old friends revisited some of their unreleased projects from previous years and fused them together.
Old isn't necessarily bad. Anyone who enjoyed either artists' previous music can definitely appreciate this mixtape. The most enjoyable song on the tape has to be "Breathe." The production on this tape is admirable, even if the words or vocals don't carry through the same way.
Alex G – Rocket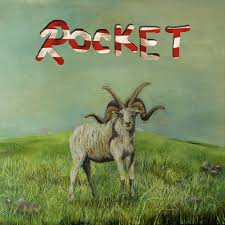 (A) : Straight out of Philly, Alex G has hopped around Bandcamp trying and trying to get a bite from anyone. When he released "Beach Music" under his own label, singer/songwriter Alex Giannascoli started gaining waves in the indie scene.
Now, coming fresh off gaining some momentum off his freshman project, Giannascoli is back for his sophomore album, "Rocket." And, what a piece of throwback indie folk this album is. Not only does Giannascoli rectify promising production talent throughout the album, but he also explores new possibilities through different vocals. He bends vocals, double-track records some of his voice and is able to hit all ranges of sounds.
"Rocket" is a well thought out album that will definitely make critics end of the year best album lists.
(L): "Poison Root" is a great way to start the album. It's like giving you the ending at the beginning, but then you move on to "Proud." The second track comes of tired and way too long. There's no change in pace whatsoever.
As you listen through, the only songs worth highlighting are "Powerful Man" and "Rocket." "Powerful Man" does exceptional in telling a story through lyrics, and "Rocket" is the instrumental interlude this album so desperately needs.
This album is full of smooth folk and blues sounds, which at times makes it feel like background music. There's no cohesion whatsoever. "Rockets" is simply an album full of Alex's experimental tracks.
Girlpool – Powerplant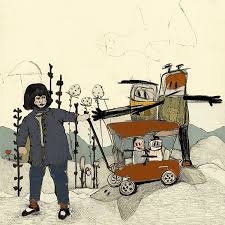 (A): When you think about California indie rock, the first thing that comes to mind is west coast surf rock or southwest garage indie rock, like Best Coast, The Growlers or Pixies.
However, straight out of Los Angeles, Girlpool defies all genres of west coast indie music with their sophomore LP "Powerplant." Despite minor thrashing guitars and clashing drums that shows resemblance of California bands like Haim and Foxygen, Girlpool maintains a new energy unlike any west coast group.
"Powerplant" is well put together and feels like a branch away from everything that best friend duo Cleo Tucker (guitar, vocals) and Harmony Tividad (bass, vocals) grew up with. The two ladies, who are still in their teens, have matured substantially on this project and showed it throughout the album.
On "Your Heart" the band visits indie emo rock with an eerie echoing soundwave, and then is also able to bring it slow on songs like "123." This truly encompasses the wide range of genre that Girlpool visits in their artistry.
I would recommend this album to anyone looking for an alternative to Californian surf rock.
(L): "Powerplant" is one of the most underrated soft rock albums. It's a perfect soundtrack album while also being much more. It sounds straight from the 90s but it works perfectly in our time.The instrumentals are what make this album so great. The drums and bass standout louder than the vocals.
"Corner Store" starts off as this fairytale romance song and then it abruptly transitions to grunged out guitars and then switches back to the sweet sounds from the beginning. It's weird but it works.
These are exactly the songs I can picture hearing in the background of a 2000's indie film starring either Ellen Page or some obscure actress that's only been a background character before.
"Fast Dust" is the one to listen for. It slowly raises its intensity but you don't necessarily notice because you're too entranced by the smooth and hushed vocals.
This album might not appeal to everyone, but the tracks are definitely worth listening to at least once.
Perfume Genius – No Shape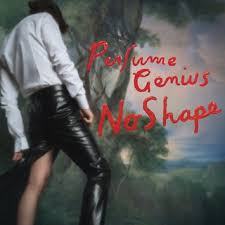 (L): As beautiful as this album can sound at times, it's too all over the place to property appreciate. No two songs sound alike. The intro for "Otherside" is too long, playing the same two piano notes for the span of two minutes. The instrumentals on the ending are the best part of the song, yet they only last about ten seconds.
Mike Hadreas has great potential, but he still has more to learn. His vocals are great and what keep you listening, but he struggles to match the intensity of the music. "No Shape" is hard to listen through as a whole. Songs like "Valley" and "Wreath" are meant to stand alone. These were the strongest in the album.
It's obvious that Hadreas doesn't know where to slow down or speed up, keeping the same tone throughout the entire album.
(A): It feels almost forever since we've last heard of Mike Hadreas, or better known for his stage name, Perfume Genius. He rose atop the alternative indie pop scene in 2014 with his profound third album, "Too Bright." Three years felt way too long since the album, which felt like a cliff hanger.
Hadreas came around this time for his fourth album to not just rise up to the indie pop/R&B spotlight, but also to snatch the crown with a well-thought, redefined album. "No Shape" is beautiful in its best senses and takes the listener on a journey through a melodic devolution of love and longing.
The first half of the album is electric as Hadreas maneuvers through synthesizers and heavy electronic production. His voice on the first half gleams well through songs like "Otherside," "Slip Away" and "Alan."
On "Too Bright," Hadreas often sounded insecure and hesitant to fully explore realms of his lust for another man. Now, on "No Shape," Hadreas comes out full confidence talking about his long-term boyfriend Alan Wyffels, and he does so in such a caring way. This album is a great listen before going to bed or while studying.
Logic – Everybody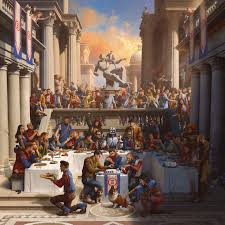 (A): Throughout his near decade career, Robert (Bobby) Hall II, or better known a freshman in high school and saw the "All I Do" music video, I was instantly hooked on his Young Sinatra mixtapes and persona. Now, six years later, Logic has strayed far, far from his notable come-up days.
It's baffling to see an artist go from such successful albums like "Under Pressure" and "The Incredible True Story" to a messy compliation that is "Everybody." The album aims at addressing problems surrounding racism, politics, mental health and more disparities in the social structure. However, not once does Logic truly offer a solution to any of these problems and completely lacks substance on all these topics.
It's no mystery to anyone who's ever followed Logic that he broadcasts the fact that he's half white and half African American. On "Everybody," Logic dives into controversial race topics, like race, police brutality and his great-grandfather who once was a slave. But on the album there isn't really a place where Logic offers anything substantial towards the race topic. He almost sounds hypocritical when he talks about rioters on "America" instead of talking about peaceful protests, as he has glorified in the past. He sounds more mad at Kanye for meeting with Trump than he is at Trump's actual administration. It sounds very disgruntled and almost as if he's against the #BlackLivesMatter movement.
This album is Logic at his lowest. This album is possibly even lower than Macklemore talking about mopeds. Yeah, THAT low. Coming back from an album like this would require a lot. We get it Logic, you're half black and half white, so on your next project, dive into new topics instead of ones you've rapped about for years.
(L): Another album about race and politics. "Everybody" does nothing to stand out against all of the many albums that try and deliver the same message about discrimination and being the victim. His message comes off more whiny than powerful. As most evident in the song "Killing Spree."
Sure, Logic has one of the best voices for a rapper but that doesn't mean anything in this album. Not even the features could keep this album afloat.
There isn't much to say about this album because it just isn't worth a listen. Even once was too much for me.