Nine Miners set to compete at the NCAA Outdoor Track and Field Championships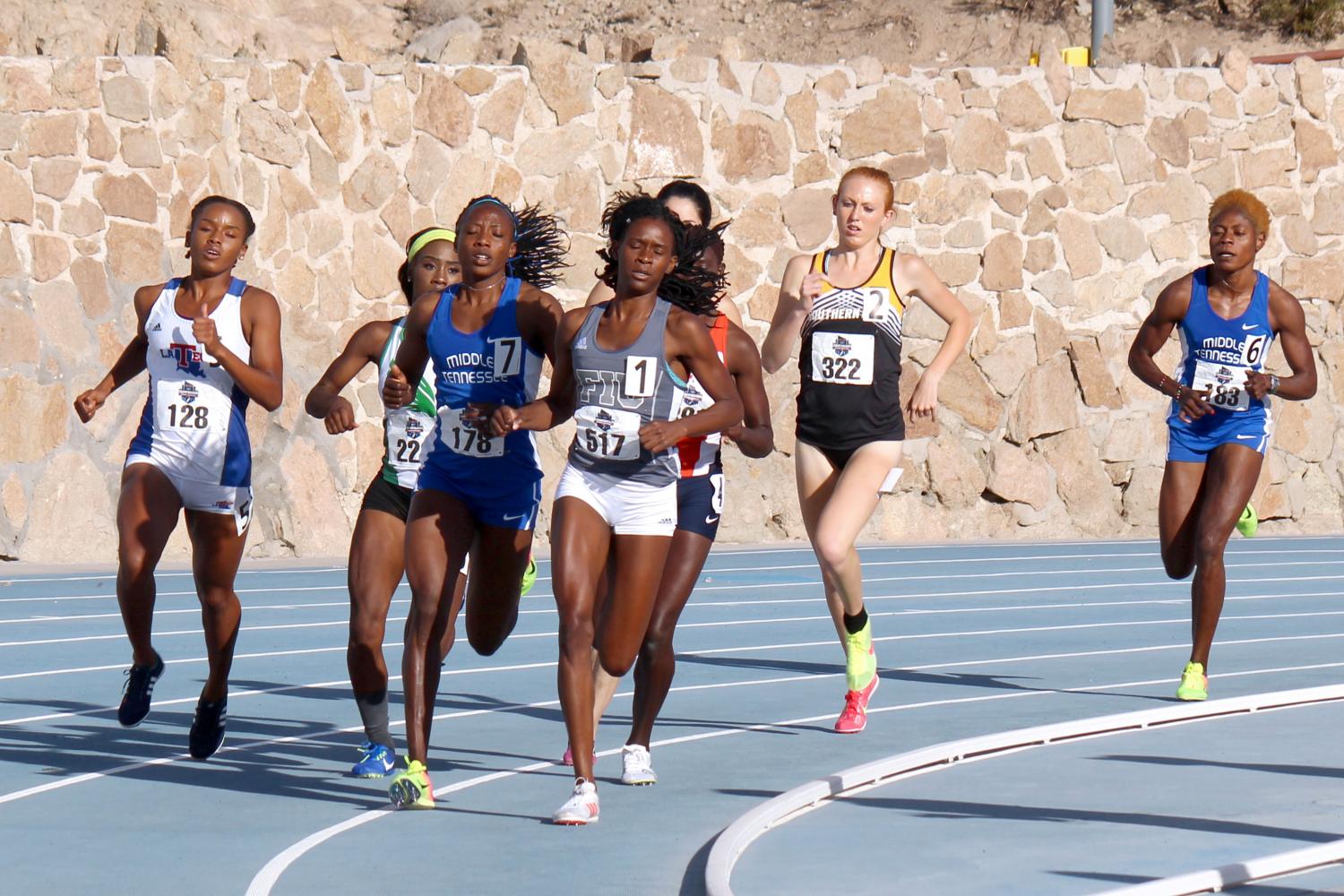 UTEP's Track and Field teams were able to secure a total of nine tickets to the NCAA Championships at the end of day three of the NCAA West Preliminaries. Seven individual participants and one relay team will be making an appearance at Hayward Field in Eugene, Oregon. This will be the largest group UTEP has ever taken to the national stage.
Day Three (Saturday, May 27)
Men
In the 1,500-m run, Jonah Koech clocked a time of 3:49.66 to finish eighth in heat two and overall. The sophomore finished just .64 seconds behind Air Force senior runner Matt Dorsey, narrowly falling short of a spot in the NCAA Championships.
In the 4×400-m relay, Asa Guevara, Michael Saruni, James Bias, and Emmanuel Korir ran a combined time of 3:03.15 to finish second in heat three behind Iowa and third overall. Korir earned his team the automatic bid to the NCAA Championships with a split-time of 43.34 during his run to bring them back from sixth-place in their heat.
Women
Ranked No. 2 in the country, sophomore Tobi Amusan ran the fastest time in her field, earning a mark of 12.57 in the 100m hurdles and placing first in heat one and overall. For her effort, the sophomore earned the automatic bid to the NCAA Championships and will be making her second appearance. Last year, Amusan finished behind Kentucky's Jasmine Camacho-Quinn placing second with a time of 12.79.
"Tobi ran exceptionally well today, executing her race at this level," said head coach Mike Laaksonen. "This will be the largest team we take to the national stage and once we get there anything can happen"
In the 1,500-m run, Linda Cheruiyot ran a time of 4:36.56 finishing last in heat two and overall.
In the 4×400-m relay, Lucia Mokrasova, Florance Uwakew, Imani Adams and Ada Benjamin ran a combined time of 3:45.16 finishing last in heat three and 23rd overall.
The NCAA Championships will run from June 7 to June 10 and will feature nine Miners in total. Amusan, Samantha Hall, Lilian Koech, Winny Koech and Mokrasova will represent UTEP as individual participants, while Korir and Saruni will carry a double-load as both individual participants and on the relay team with Guevara and Bias.