Artists you won't want to miss at NDMF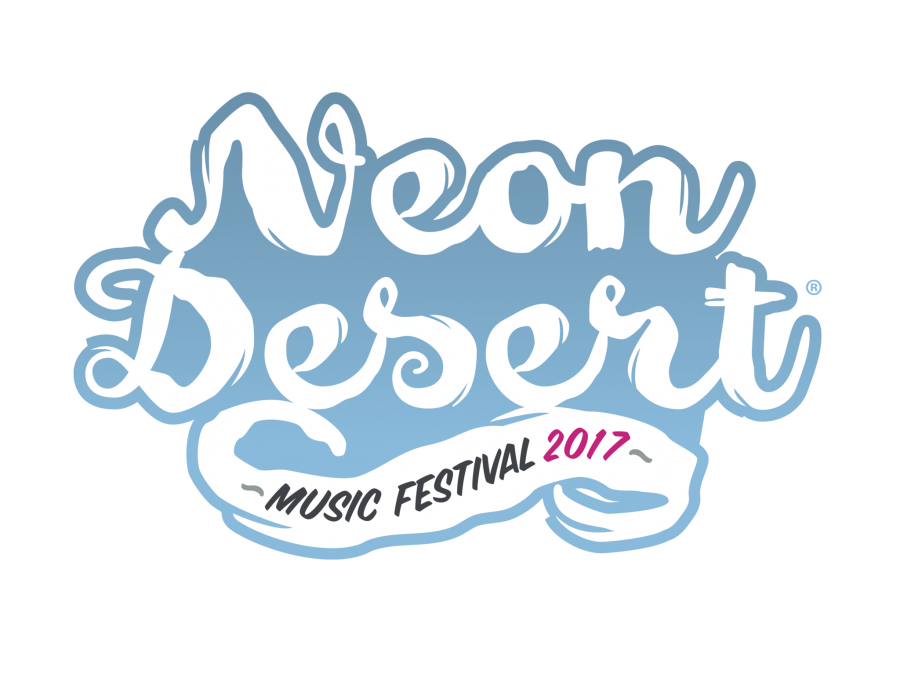 Instead of pre-gaming throughout the afternoon before Neon Desert, or sleeping off the hangover you received from Saturday night, going to Neon Desert earlier than most could be one of the most beneficial decision for festival goers.
 
Speaking from experience, going early to Neon Desert is simply awesome. You beat the long lines that form late afternoon, you can get very close to the stage for certain artists and listen to some good music. The only drawback, of course, is the blistering sun and heat exhaustion.
 
During previous years, NDMF has slated some artists early that eventually went on to become huge in their careers. When Tory Lanez first came to El Paso in 2014, there were about a total of 30 people in the crowd at around 4 p.m. I swore that guy would never get big. But, during last year's NDMF, he and A$AP Ferg packed an entire block for their show. Around the same intimate crowd of people watched Keys 'N Krates and GTA, who performed in 2014, and Bas and Kehlani, who performed 2015.
 
Take it from someone who's been to Neon for four consecutive years, going early, at least for one day, is worth it.
 
Below are some of the lower tier artists worth checking out that have an early set this weekend:
 
Saturday:
 
Michael Christmas
Genre: Hip-hop
Franklin Mountain Stage – 3:30 p.m.  
The Boston-bred rapper has been making waves since his debut mixtape at 19-years-old in 2014, "Is This Art?" He catered to the northeast audience in his earlier stages, which led to an opening slot on Logic's "Under Pressure Tour" in 2015.
 
Later that year he branched out to Los Angeles to finish his second project, "What A Weird Day." The album sparked a co-tour with Mac Miller in 2016. 2017 seems to be another breakout year for the now 22-year-old rapper. This year he released a short EP, "Baggy Eyes," is touring the nation and finishing up his third album, which is set to release later this year.
 
Listen to "Grab Her Hand"

 
Trae Tha Truth
Genre: Southern Rap
Rio Bravo Stage – 4:15 p.m.
 
Trae Tha Truth has been around the rapping community since the 90s and still is well regarded at the age of 36. Aside from his solo rap career, the Houston native has dabbled in different rap groups, such as Screwed Up Click, Guerilla Maab and ABN.
He crafts an old-school style of rap mixed with a grimy, new-school twist. He utilizes old-school beats, like that of Snoop Dogg, and raps over with dark, gangster lyrics, similar to Freddie Gibbs.
 
Trae Tha Truth is currently embarking on his ninth solo studio album, "Tha Truth, Pt. 3," which is slated to be released later this year.
Listen to his newest single, "Changed on Me"

 
Tennyson
Genre: Indie/Electronic
Franklin Mountain Stage – 5 p.m.
 
This might be the best indie electronic group coming to Neon Desert. The brother-sister duo out of Edmonton, Alberta, grew up jamming out with their father, who played the drums. They carry a dreamy electro sound.
 
If you're a fan of alternative dubstep, like Skrillex, you may find some of their tracks exciting and experimental with different twists. If you're a fan of M83, you might appreciate the indie-songwriter edge that vocals/keys Luke brings to the band. And, if you like groovy R&B music like Questlove or Anderson. Paak, Tennyson's electro-funk is exactly it for you.
  
Listen to their hit, "Lay-by"

 
Mija
Genre: EDM
Rio Bravo Stage – 6 p.m.
 
Instead of waiting an hour at the Franklin Mountain Stage for Lil Uzi Vert, walk over to the Rio Bravo stage to watch the on-the-rise electronic dance sensation that is Mija. Amber Giles, or better known as Mija, is a Phoenix native, but derives her style of music from all around the world and all different genres. Mija truly fuses together some of the best genres of music throughout her set, such as trap, electronic indie and dubstep.
 
Her cross-genre style attracted the likes of Skrillex and Diplo who both praised her talents. She is set to release her debut EP in late 2017 after she finishes touring.
 
Check out "Secrets"
 

 
 
Ending the day
 
Hip-hop fans will remain at the Franklin Mountain Stage for Nelly and Logic, while other festival goers will go check out J. Balvin and Alesso at the Rio Bravo Stage. If doable, try to squeeze in seeing Thomas Jack, the electronic sensation, at 8 p.m. or hip-hop artist Marc E. Bassy at 8:30.
 
Sunday:
Medasin
Genre: House
Franklin Mountain Stage – 5 p.m.

Combining thorough vocals with loud and exuberant electronic sounds, Medasin will be a definite treat to watch first on Sunday. It's also perfect because the festival goers have until 5 p.m. that day to relax, sleep off the hangover and watch the house DJ mix his set.  
 
The Dallas native has over 109,000 followers on Soundcloud and is notorious for joining with artists on collaboration tracks. Most recently, he has worked with artists like Schoolboy Q, Portugal The Man and Martin Garrix.
 
His 2016 collaboration mixtape with Msego, "The Pink Polo EP," has some definite bangers and is an easy listen. Be sure to check out tracks like "Girls That Dance," "Daydream" and "Bounce."
 
Check out "Feel It Still"

 
Snow Tha Product
Genre: American/Latin Hip-Hop/R&B
Rio Bravo Stage – 6 p.m.
Known for her constant outspoken voice against anti-immigration laws and her Mexican twist to hip-pop, Snow Tha Product has developed a respectable following across the nation. The Bay area rapper grew up in a home of undocumented Mexican immigrants and continues to fixate her lyrics around political reform towards the immigration laws.
 
Throughout her short career, Snow has reached over 32 million views on Youtube, 1.2 million likes on her Facebook page and has two projects released, "Unorthodox" and "Half Way There… Part 1." Her influences derive from Mexican roots, like Alejandra Guzman, to hip-hop stars, like Drake.
 
If you come out to see her, expect Snow to connect personally with the El Paso audience, given the demographic. This will probably fuel her and give her a homier atmosphere for the show.
 
Check out her recent music video, "Waste of Time":

 
Ty Segall
Genre: Garage Rock
Paso Del Norte Stage – 6:30
 
We can wrestle with the notion to go catch at least the first half of Ty Segall before racing over to the Franklin Mountain Stage for Khalid at 7 p.m., but most will not listen to me except the indie concert goers. Nonetheless, I'll state my case as to why you should check out the Californian artist.
 
There's really not much Ty can't do. He's a multi-instrumentalist, singer-songwriter and a producer. He's dabbled in surf-rock, punk rock and garage rock bands, such as Fuzz, Broken Bat, GOGGS, The Traditional Fools, Epsilons, Party Fowl, Sic ALps and The Perverts.
 
However, Ty is best known for his unorthodox solo career. He's coming off his self-named title album which debuted earlier this year under Drag City Records. Normally Ty performs by The Freedom Band and will probably bring them along for NDMF.
 
Ending the day
 
The rest of the day is pretty easy to map out: Khalid at 7 p.m. at the Franklin Mountain Stage and Baauer at 8 p.m. at the Rio Bravo Stage. The hardest decision on Sunday is deciding whether to stay after Baauer to get a good spot for Migos, or to try and catch the electro indie group Ghostland Observatory at 8 p.m. Then, the obvious, is ending the night with Foster the People at 11:15 p.m. and Hardwell at 12:30 p.m.
 
About the Writer
Adrian Broaddus, Sports Editor
Adrian Broaddus is the sports editor for The Prospector. He is a junior multimedia journalism major with a minor in political science.



Adrian...