UTEP men's golf wraps up successful 2017 season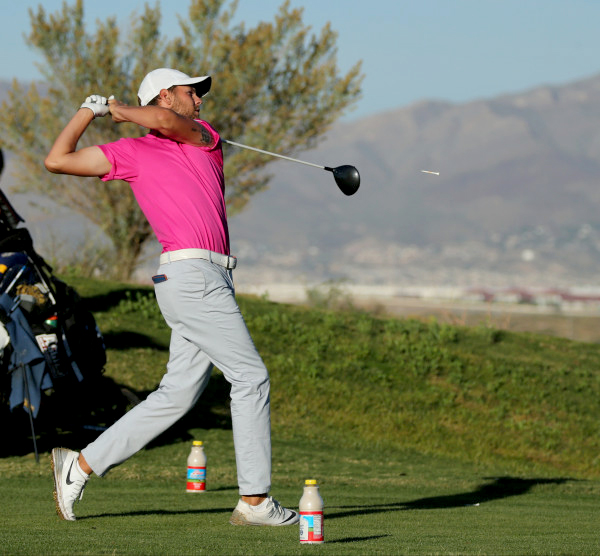 Mike Flores, Sports Editor
May 22, 2017
The UTEP men's golf team finished ninth at the NCAA Regionals in Sammamish, Washington, to cap off a successful 2017 season. The Miners were four spots away from qualifying for the NCAA Championships.
Out of the 14-team field, UTEP, who came into the tournament as the eight-seed, shot 32-over 884 (297-294-293) and placed ahead of schools such as Michigan, Michigan State, Seattle University, Marquette and Bryant University.
The top five teams that qualified for the NCAA Championships are No. 1 USC (invitational winner), Kent St, Florida St, Alabama and Penn State. The championships begins on May 26 and wraps up on May 31.
UTEP and Middle Tennessee were the only C-USA teams to receive a bid to the NCAA Regionals.
From the five Miners that earned bids to the NCAA Regionals this year, four of them finished top-50 from the field. UTEP junior Charles Corner tied for 22nd with his performance of 5-over 218 (70-74-74). He was the only UTEP athlete to claim an eagle in round two.
The two-time C-USA Golfer of the Year, which is a first ever in UTEP's history, senior Frederik Dreier competed in his final invitational for the Miners. Dreier shot 7-over 220 (76-68-76) to come in tied for 27th. He led the Miners in two categories, par-5 scoring (4.75, -3) and pars with 34. His second round score of 68 was a team-low.
"All four years here (El Paso) have been very special. It was special to win the C-USA Championship my last year, it was something I've always dreamed of," Dreier said as he reflected on his final collegiate season. "I'm very proud of our team's accomplishments this year. This year was surreal, it was like it was written in a movie script."
Sophomore Aaron Terrazas was the third Miner to finish top-30, as he tied for 29th place due to his 8-over 221 (73-77-71) score. Both Terrazas and Corner picked up a team-high eight birdies, and 30 pars total.
Finishing 47th, UTEP sophomore Andreas Sorensen finished his outing shooting 14-over 227 (79-75-73). Sorensen added 34 pars and collected three birdies in the third round.
Placing just outside the top-60 was UTEP junior Nicklas Pihl, who finished tied for the 62nd spot. He shot 18-over 231 (78-78-75) and totaled six birdies throughout the tournament.
The Miners improved every day during the course of the three-day invitational, as they finished day one in 11th place, day two in 10th, and finally ended the tournament in the ninth spot.
This season will be remembered in the record books. They put a stop to a 13-year drought of not qualifying for the NCAA Regional invitational (last appearance was in 2004), won four tournament crowns throughout the year and brought home their second Conference USA Championship in program history—a first since 1985.