Chihuahuas complete comeback victory to top Oklahoma City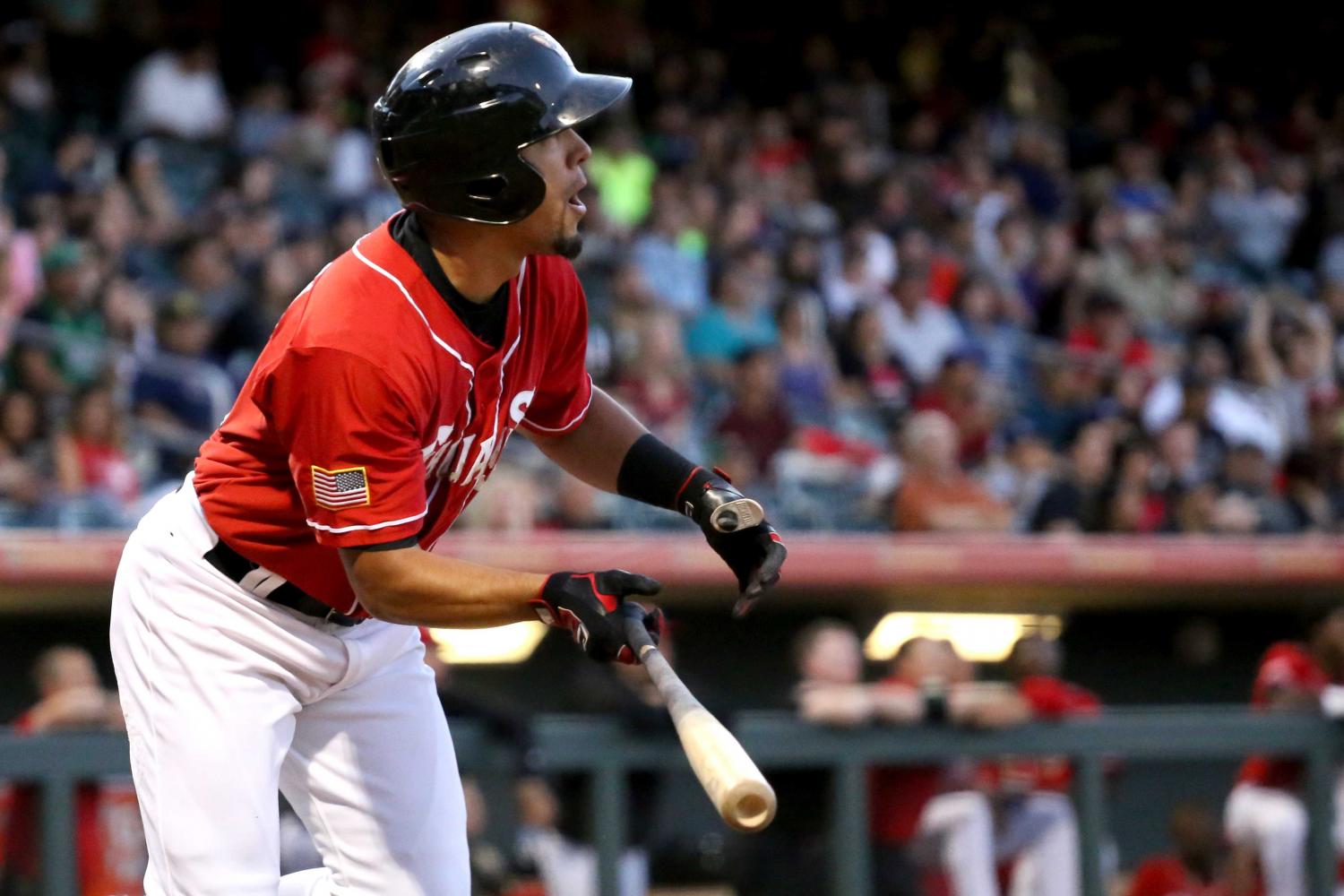 Mike Flores, Sports Editor
May 20, 2017
On Friday, May 19, the visiting Oklahoma City Dodgers took the life out of Southwest University Park with an early 5-0 lead over the El Paso Chihuahuas, which included back-to-back home runs from the first two at-bats.
It seemed as if the Chihuahuas were bound to come up short in the first game of the series against the Dodgers.
However, the Chihuahuas responded by putting up a season-high on runs scored, as El Paso rallied back from the early deficit to overcome Oklahoma City, 16-8 in front of 8,810 fans.
In large part, the Chihuahuas relied on their third baseman Christian Villanueva, who drove in three runs, hit a home run and went a perfect 5-for-5 on Friday. Villanueva was also accompanied by a strong outing from his teammate Franchy Cordero, who was a home run away from a cycle in his 4-for-6 showing at the plate.
While it was the visiting Dodgers that constantly changed the scoreboard to start the contest, it was the Chihuahuas who finished the deal. El Paso recorded a season-high in points scored through one inning (eighth inning), with nine runs in their final frame to put the game out of reach.
The first pitch for game two on Saturday is set for 7:05 p.m.