New pick project brings closures and impacts traffic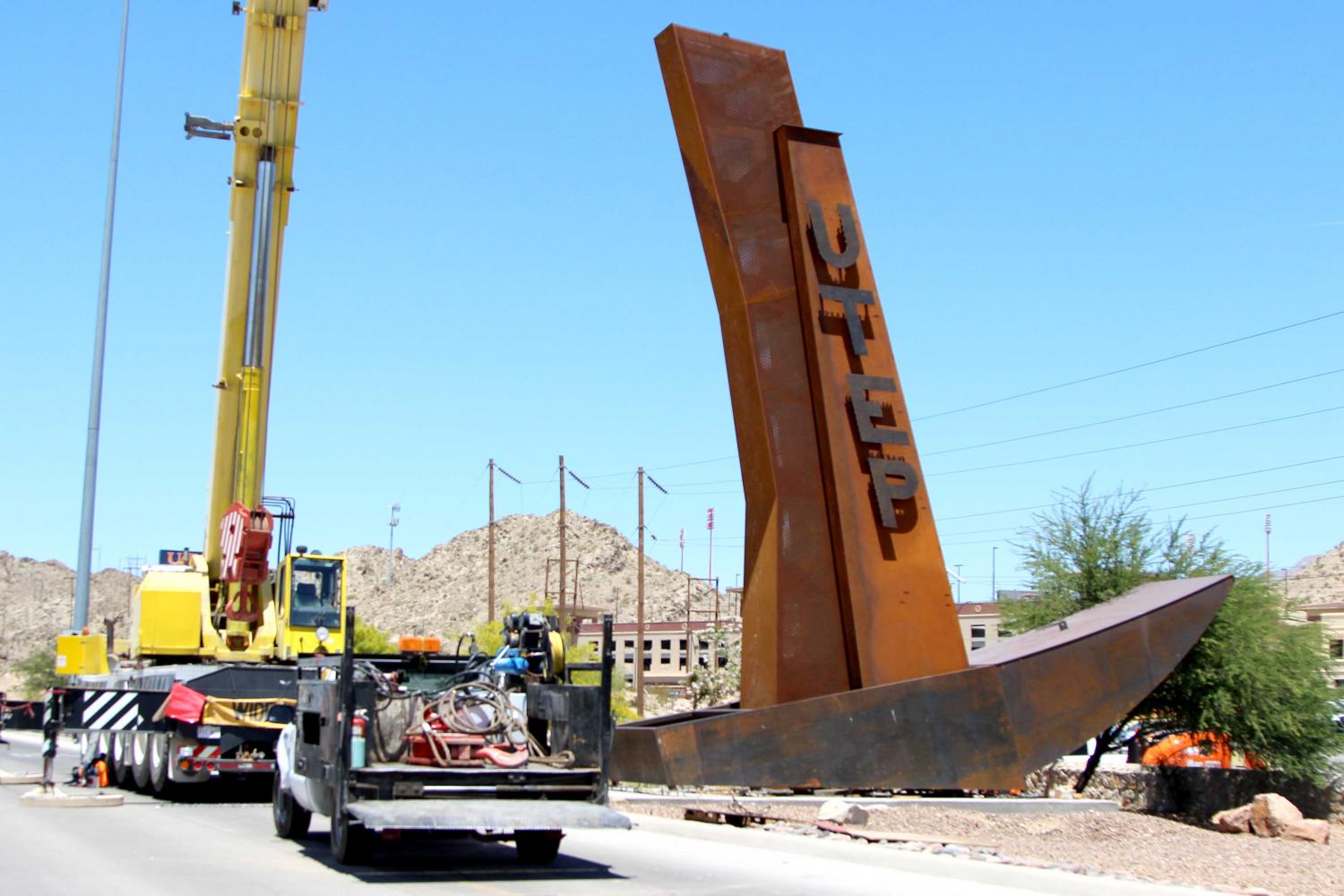 Construction crews have begun to erect the "Buried Pick" monuments. Acess points to Interstate 10 will be temporarily closed starting May 5.
The left two lanes of the Schuster Avenue off-ramp that lead to the University Avenue roundabout will be barricaded from 9 a.m. to 5 p.m. Friday, May 5. Motorists may still use the off-ramp's right lane to get to campus.
Setup of the other pick along the eastbound lanes across from the S-4 parking lot will be done overnight on May 8. Construction will cause a complete closure of eastbound I-10 lanes from Executive through the Downtown exit from 9 p.m. until 5 a.m.
Additional closures will start May 15, adjacent to the S-3 parking lot. This closure will last eight to 10 working days and the roads will remain barricaded during construction.
The picks will stand at about 40 feet tall, 25 feet long and 12 feet wide.