The revival of Cincinnati Avenue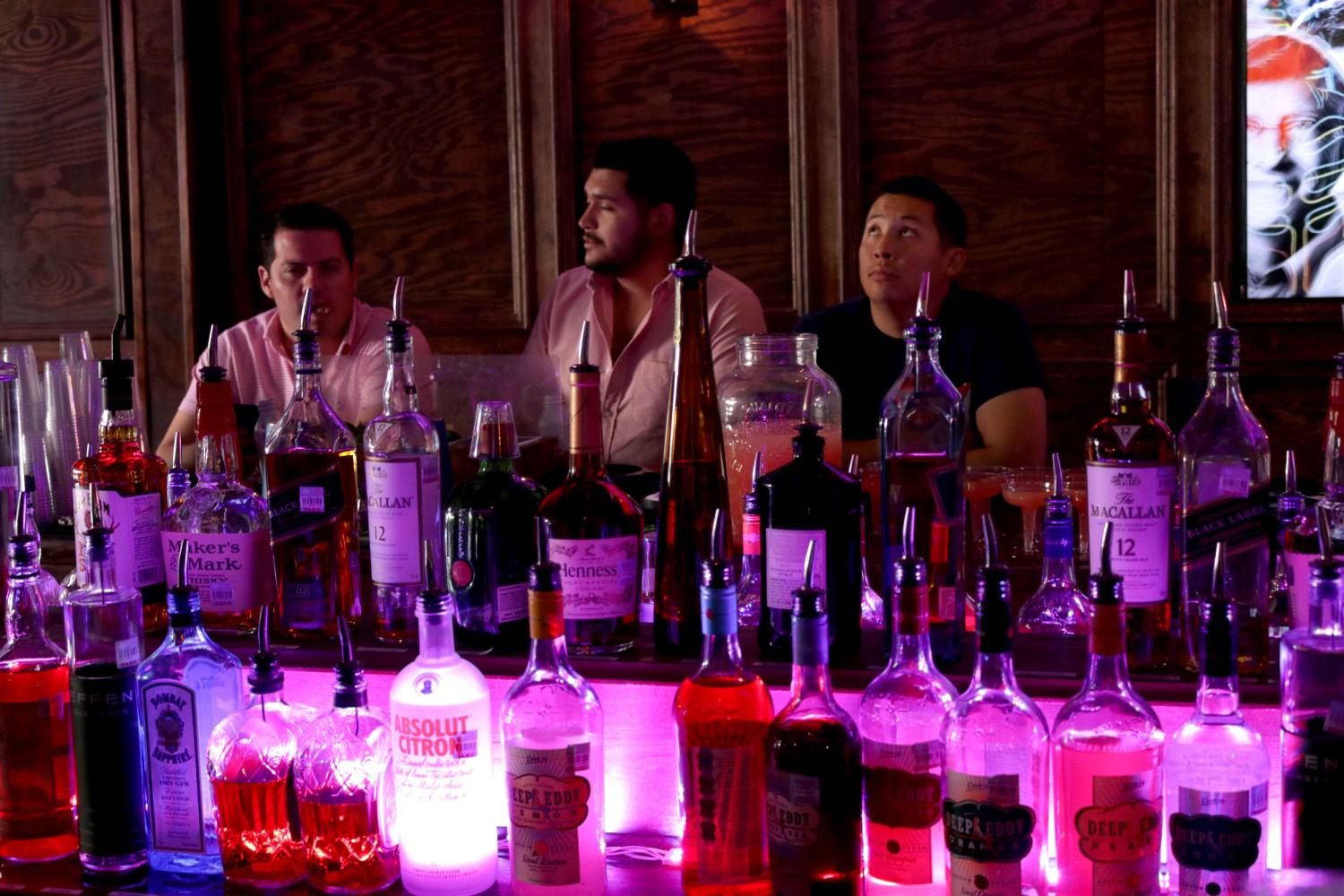 Mike Flores, Staff Reporter
May 2, 2017
Over the years, Cincinnati Avenue seemed to be the place where restaurants and bars went to die. A street that was once the place to be for El Paso's nightlife was quickly brought to a halt  as other places around the city grew in popularity   and business in the Cincy area shrank.
However, a bundle of new bars, highlighted by College Dropout, Ditzy Duck and Fool's Gold, brought back the buzz to the once-dying street and have changed people's plans for their nights.
These are the places to go celebrate after graduation, with most bars offering different graduation drink specials on top of their existing specials. Both College Dropout and Ditzy Duck have graduation specials on champagne for UTEP students, and for graduation, Spirit of 66 will be discounting shots at their own call.
Cincinnati Avenue is back to it's former glory, despite the recent failures of the many other businesses that have not survived the street, such as Palomino Tavern, Liquor Dicks, Corner Tavern and many other bars that have been a victim of the "Cincy Curse."
On March 22, El Paso's nightlife received a huge jump start from one of the newest college bars in town—the College Dropout, located on Cincinnati Avenue. College Dropout seems to be defying the odds against the so called  curse.
Dickey Williams, the owner of College Dropout and an El Paso native, owns multiple bars aside from College Dropout. Williams runs Tipsy Tiger, Murrays' and Ditzy Duck, which happens to be right next to College Dropout.
Since 1999, Williams has been a member of the UTEP fraternity Alpha Kappa Lambda, and since then he realized El Paso was missing out on the college scene that many other schools possess—a college-style atmosphere.
"When I was going to UTEP, my fraternity didn't have a frat house and I always felt that UTEP was missing that type of environment, and the nature," Williams said. "I wanted to give College Dropout that kind of frat house, school  feeling with all the wood and all, for all the kids."
Having a place for students near their school was something Williams strove for. When the property opened up, he did not hesitate to open up another bar in the area, despite the history of other places not surviving the location.
"To be honest, I don't think anyone is hitting that real college atmosphere here in El Paso, and that is what the Dropout has compared to others," Williams said. "Catering to the right demographic is really important. In any kind of business, you have to know your demographic that you are going for."
College Dropout offers Trap Thursdays, an event that lures in many UTEP, EPCC and NMSU students to get away from their stressful week at school and have a place to interact and have fun with everyone who attends.
Right at the entrance, they are greeted by a large bar where drinks can be ordered, with a lot of room compared to the other bars in the area. There is a patio for anyone feeling the urge to be outside, with many chairs and seating available, and another small bar there, as well. Right near the restrooms, a basketball arcade game is set up.
Williams' other bar, Ditzy Duck, also brings an atmosphere where college students would want to spend their weekends.
The theme of the bar is stated in the name itself—ditzy. In an all-blue colored bar, with music blasting from the entrance to the back, El Pasoans are encouraged to let go and bring out their inner silliness with open space to dance the night away.
"The one thing I am not fond of about Ditzy is the struggle of getting around inside," said Victor Vasquez, junior biological sciences major. A four-foot-wide hallway that connects one side of Ditzy to the other just is not fun when the place is flooded with people."
Ditzy is place for many future Instagram photos, because there are many memorable objects such as a lookalike Han Solo carbon-freeze frame, a mugshot height chart backdrop, a lot of pictures of people who have their noses replaced with a duck nose, and a large duck mask to prove you were at Ditzy Duck.
To the left of Ditzy Duck, there is a secret doorway that looks like a fridge that bouncers guard. Behind the closed refrigerator doors, stands one of El Paso's most popular bars—Fool's Gold.
Since July of 2016, the Southwest desert dive bar, Fool's Gold, has brought the largest outdoor patio place for visitors to enjoy their drinks with family and friends, as people can savor the weather and views of the El Paso skies.
"There is no patio like ours in El Paso, nowhere from anywhere else on the Westside to the Eastside. We are the largest outdoor patio here," said Octavio Gomez, one of Fool's Gold owners. "It looks like a casual dive bar. We don't have DJs, we just play what we want and people like that. Everyone is kind of hidden inside the patio, and they can see the stars and clouds anytime they're there with the people they want to be with. We were meant to be outside."
Gomez, a UTEP alum, wanted to take on the challenge of bringing back the Cincy area instead of shying away from the idea. He knew it was time for the resurgence and Gomez opened what he feels El Paso wants in a bar.
"My partners and I wanted to be a part of the rise of Cincinnati again. We wanted to bring the street back to what it once was, and it was just perfect timing with everything around us opening up, as well," Gomez said.
Mat Viramontes, junior pre-med student at UTEP, said that it was great to be outdoors with a drink in his hand and good music.
"It's a unique scene and somewhere I love to spend my weekend nights at," Viramontes said. "And have you tried their tacos? It's a bargain at that price, you could go there for just the tacos if you wanted."
Fool's Gold holds specials every day such as their $1 tacos and their $2 special on the Mexican beer Sol.
And just across the street is the dive bar and pub, Kern Place Tavern. At Kern Place, there is a different special every day of the week with great bartenders.
On Mondays, it's $1 Rolling Rock. On Tuesdays, it's $2 wells all night long. On Wednesdays, it's Whiskey Wednesdays with $2.50 shots. Thursdays are $1 Tecate's all day, and $2  for a You Call it Friday.
Spirit of 66 is another bar also making a name for themselves. They are a sports bar decked out in UTEP and El Paso Chihuahuas decor and professional sports teams from every sport. However, Spirit's theme honors the 1966 Texas Western national basketball championship.
With a wide selection of TV's surrounding the inside of the bar, every game or sporting event may be caught at Spirit. On top of the TVs, a sports ticker keeps every fan updated on every score around each league.
"Being a basketball fan, it was cool seeing how it was set up with the UTEP national championship decorations and it really shows off El Paso, and there's not another bar like that here. At other schools. I know they show off their university, and now we have that, too," said Naomi Vela, a junior business management major.