Maxo Kream excites in short setlist at The Lowbrow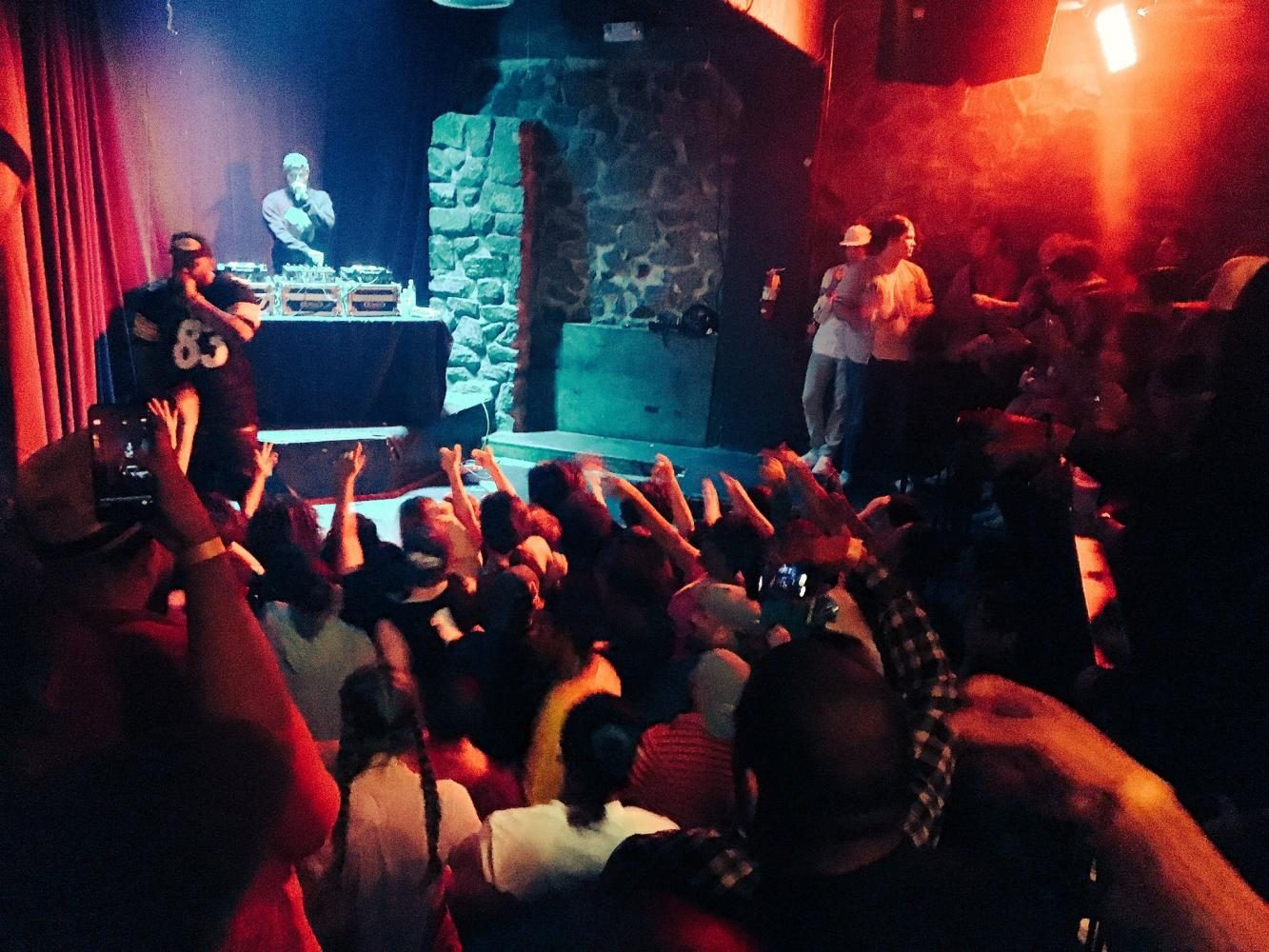 In front of a filled pit at the Lowbrow, up-and-coming rapper Maxo Kream debuted his talents to El Paso for the first time on Friday night.
Opening the concert for Maxo Kream was Young Deluxe, who fired up the crowd exceptionally. The 18-year-old local rapper ventured through his soundcloud tracks with the help of his DJ, Skrittzy. The high point of Deluxe's set was when he performed a new track in front of the crowd, which the audience completely fed off of.
Then came up Maxo Kream's turn to excite the crowd. The hard-hitting trap star from Houston stormed onto the stage almost immediately after Young Deluxe and captured the crowd's attention almost instantly.
Maxo Kream went through his freshman project, "#Maxo187," while performing some of his new material from his second album, "The Persona Tape." Even though he went deep into his discography, playing tracks like "Cell Boomin" and "Thirteen," Maxo cut off some of his songs a little short for time's sake. His best song throughout his set was "G3" where he had the whole crowd jumping along to the banger.
After only about 30 minutes, Maxo finished his set, and fans were confused to the abrupt finish. Minus the quick show, Maxo used the time he had onstage to truly capture the El Paso audience and make a defiant impression on the crowd.
About the Writer
Adrian Broaddus, Sports Editor
Adrian Broaddus is the sports editor for The Prospector. He is a junior multimedia journalism major with a minor in political science.



Adrian...